CEO of D Las Vegas buys old courthouse
October 1, 2013 - 2:00 pm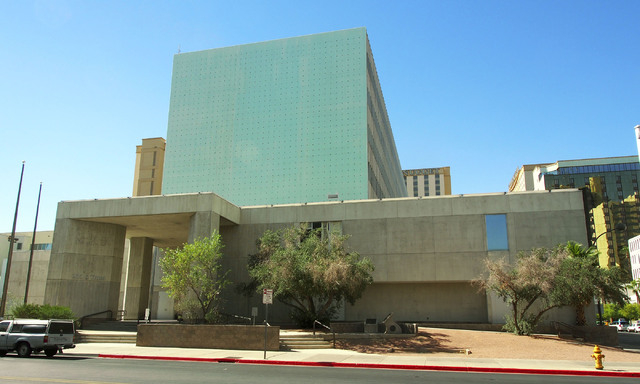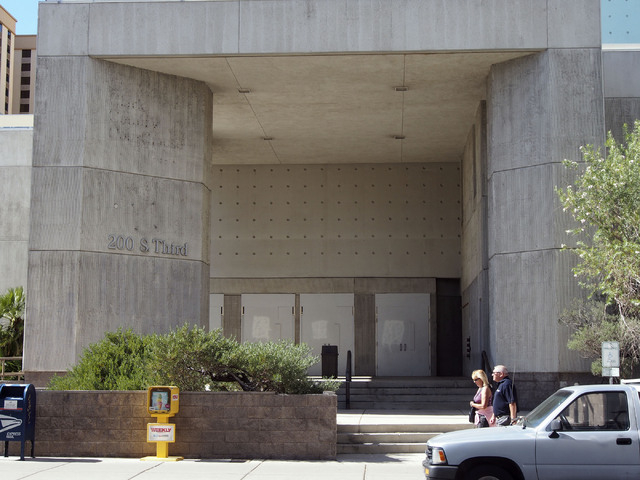 Derek Stevens didn't have much competition at the county's auction of its old courthouse on Tuesday.
Stevens, CEO of the D Las Vegas, submitted the only bid for the county's former courthouse at 200 S. Third St. in downtown Las Vegas. As a result, Stevens and his hotel and casino company picked up the courthouse property for $10 million, the minimum starting price for bids.
"The one thing you can't find in downtown Las Vegas is a full square-block," Stevens said. "The location was the critical element. The key thing for us was that we made the bid."
For Stevens, the purchase is about location — not the aging seven-story courthouse, which opened in 1960 and shut down in 2005. The deal is expected to close in 60 days.
The 2.76-acre property is located near the Fremont Street Experience and across the corner from the D Las Vegas. In an interview, Stevens said the location of the old courthouse gave him more possibilities for expansion in the future near his existing property.
He said the old courthouse would be torn down, but he's still considering options for the land.
"We have a lot to do right now," Stevens said. "We have to demolish this building. This is going to cost a lot, but it's not going to preclude us from moving forward."
The county got rid of the 315,180-square-foot building because of the $140,000 yearly maintenance costs. Despite the high cost to demolish the aging structure, Stevens said he did not ask city officials for any tax breaks.
Contact reporter Ben Botkin atbbotkin@reviewjournal.com or 702-405-9781. Follow him on Twitter @BenBotkin1.