CLARK COUNTY COMMISSION DISTRICT F
October 16, 2010 - 11:00 pm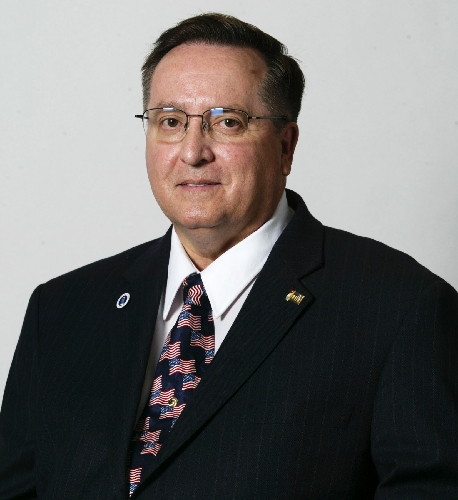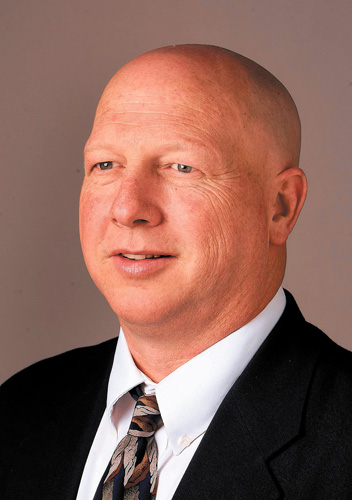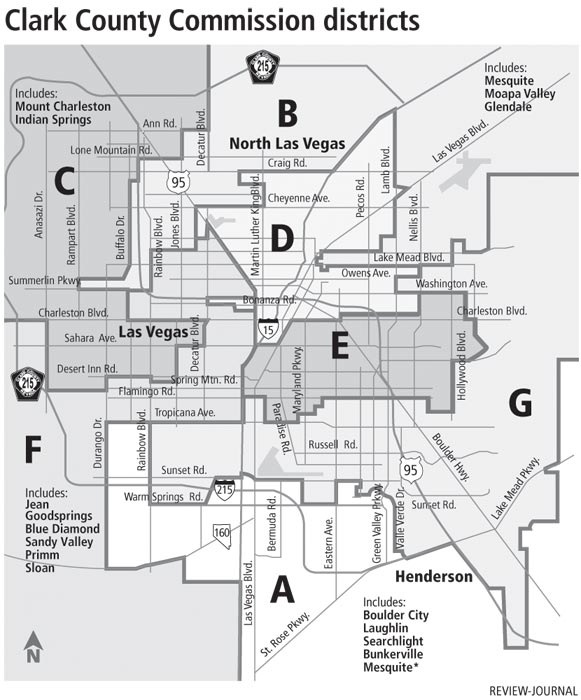 Clark County Commissioner Susan Brager faces two active challengers in the District F race, one of whom is no stranger to political contests.
Brager, a Democrat, seeks her second term. Her rivals are Mitchell Tracy, a Republican, and Jeff "Sarge" Durbin of the Independent American Party.
All have websites where voters can get more information about them.
They are running in a strongly blue district, where 46 percent of voters are registered Democrats; 32 percent Republicans; and 22 percent in other categories.
Brager spent 12 years on the Clark County School Board before becoming commissioner.
Within her district, the county has opened three new fire stations, the Sandy Valley Senior Center and the Red Ridge and Spring Valley parks, she said. It also expanded Desert Breeze Park and improved roads in the district.
"I have been diligent to the commitment I made four years ago," Brager said.
Not all of her actions were popular, but she stands by them, she said.
For example, she voted to let developer Jim Rhodes propose projects on his land near Red Rock Canyon in return for not building near the conservation area or the Blue Diamond enclave. She argued it would protect Blue Diamond's bucolic setting — a stance that raised most residents' ire.
"Even if there are times we disagreed, I told them the truth," Brager said of her constituents.
Brager said she supports making county-owned University Medical Center a teaching hospital. She also backs a bill in the Legislature to require the cities — whose residents use the hospital — to chip in funds.
"I believe everyone does go there and think it would be equitable," she said.
Tracy said the county should get rid of UMC. The county can offer medical funding for the poor and uninsured without shouldering the immense overhead of running a hospital, he said.
"That's not the job of the county," Tracy said.
Tracy describes himself as a Reagan conservative, a Tea Party supporter and a true independent. He ran once for U.S. Senate and twice for the Clark County School Board, including against Brager in 2002. He lost each race.
Tracy said an elected leader should grow business while shrinking government. Instead, the county has reduced its overall staff only slightly while local companies have laid off tens of thousands of workers, he said.
If elected, he pledged to be hands-on, combing through the budget and visiting work sites to see whether the county really needs the equipment that a department head wants to buy.
Government leaders tend to forget that their job isn't to protect unions or employees or themselves, but to look out for taxpayers, Tracy said.
"You're a civil servant. You don't serve yourself," he said.
Durbin spent 23 years in the U.S. Air Force. He said it included stints as an inspector general, where he learned how to ferret out government waste. After he retired, he worked for the Department of Veterans Affairs, buying hospital supplies in Phoenix.
He said the county's most pressing problem is awarding contracts to out-of-area companies that use no local labor. There should be a rule that contracts must be awarded locally until the jobless rate dips to about 5 percent, he said.
Durbin said he had planned to run for the U.S. Senate but injuries he suffered in a car accident made it too difficult to travel.
He said Brager's job as a real estate agent conflicts with her role as a commissioner because she's too tied to developers.
Brager absolved developers of their obligation to create the parks they promised Mountain's Edge residents, said Durbin, who used to live in that subdivision.
But Brager insists that her real estate job doesn't influence her decisions as a commissioner. She contends that at Mountain's Edge she salvaged what she could from a development company whose fortunes had waned in the slumping real estate market. Residents will get the new 20-acre Nathaniel Jones Park under a revised agreement.
"We finished a long process at Mountain's Edge," she said.
Contact reporter Scott Wyland at swyland@review journal.com or 702-455-4519.
2010 GENERAL ELECTION VOTER GUIDE
CLARK COUNTY COMMISSION DUTIES
Seven Clark County commissioners are elected to four-year terms as policymakers for unincorporated areas of the county. They approve the county's budget. The County Commission serves as the board of directors for the Las Vegas Valley Water District and the boards for University Medical Center, Clark County Liquor and Gaming Licensing, the Clark County Water Reclamation District, the Big Bend Water District, the Kyle Canyon Water District and the Mount Charleston Fire Protection District. Commissioners will be paid $80,008 per year in 2011, plus, after four years of service, longevity pay of 2 percent for each year they have served.