Clinton to focus on Trump's 'alt-right' political philosophy in Reno on Thursday
August 24, 2016 - 10:20 am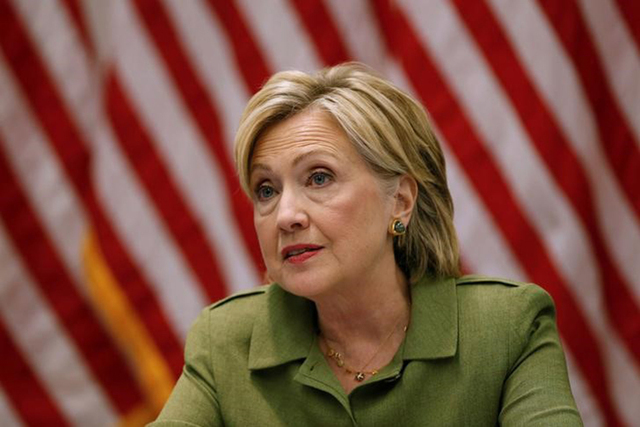 CARSON CITY — Democratic presidential nominee Hillary Clinton will be in Reno on Thursday to deliver a campaign speech "to address Donald Trump and his advisers' embrace of the disturbing 'alt-right' political philosophy."
Clinton, who has campaigned frequently in Nevada since it is viewed as a "battleground" state that could help tip the election, will be at Truckee Meadows Community College to deliver her remarks.
"This 'alt-right' brand is embracing extremism and presenting a divisive and dystopian view of America which should concern all Americans, regardless of party," the announcement for the event said.
In her remarks, Clinton is expected to contrast the Republican presidential nominee's "divisive views and dangerous temperament" with her vision of "an America that is stronger together and where everyone has a role to play in the future."
It is Clinton's first visit to Northern Nevada since the February caucus. She campaigned in Las Vegas earlier this month.
Clinton's visit comes the day before Trump is scheduled to appear at a fundraiser for the Nevada Republican Party at Stateline at Lake Tahoe.
Contact Sean Whaley at swhaley@reviewjournal.com or 775-461-3820. Find @seanw801 on Twitter.
RELATED
Labor Secretary Perez to stump for Clinton in Reno