Confederate battle flags stolen from park, private residence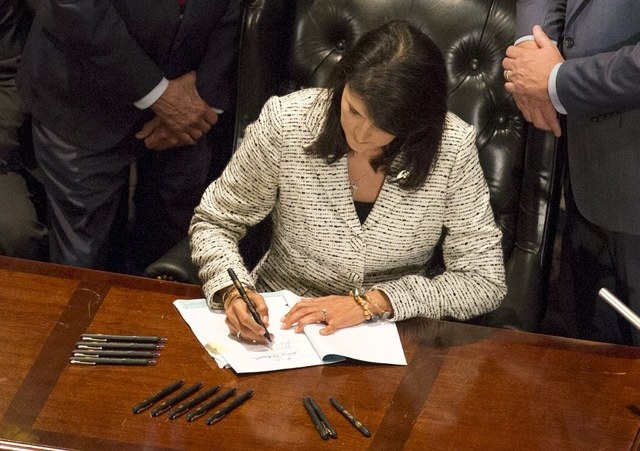 It was a media event when the Confederate battle flag come down Friday in South Carolina, but apparently nobody was watching when flags were stolen from a Georgia state park and a private residence in Delaware.
At Stone Mountain Park outside Atlanta, a worker noticed Friday morning that the Confederate flag was missing from a special terrace for flag display, said park police spokesman John Bankhead. It was quickly replaced.
The park is built around a massive outcropping of stone with a bas-relief sculpture of three Confederate heroes — Robert E. Lee, Stonewall Jackson and Jefferson Davis. In the early part of the 20th century, Ku Klux Klan rallies were held there with cross burnings.
Bankhead said the park is classified as an official museum of the Confederacy, so the Confederate flag flies there legally. He said the flag theft is a misdemeanor. So far, nobody has been arrested.
In Delaware, police arrested three teenagers Friday in connection with the theft of a Confederate flag from a private residence, according to delawareonline.com.
They were charged with criminal trespass in the third degree, criminal conspiracy in the third degree and theft.
New Castle County police said the flag was taken from a flagpole outside a Glasgow home. The words "[expletive] u racist" were spray-painted on a boat at the property and a truck window was broken, delawareonline.com reported.
The homeowner, Barry Binkley Jr., told delawareonline.com that he's flown the flag for more than 15 years with no complaints. He said the flag is a symbol that ties him to friends and family in the South.