Democrat congressional candidate Kihuen meets small-business owners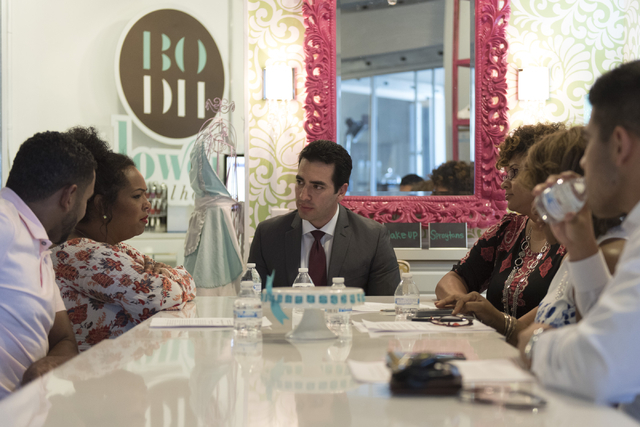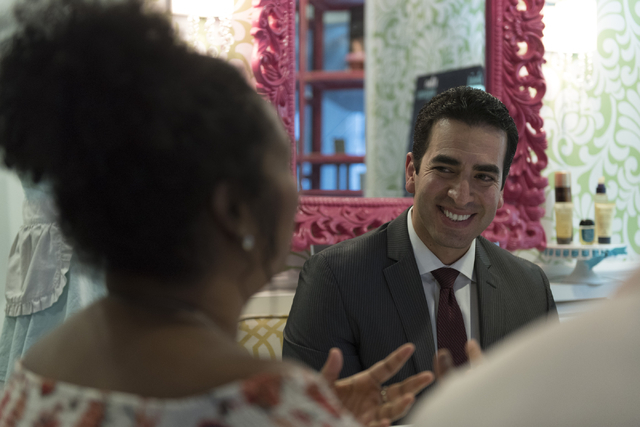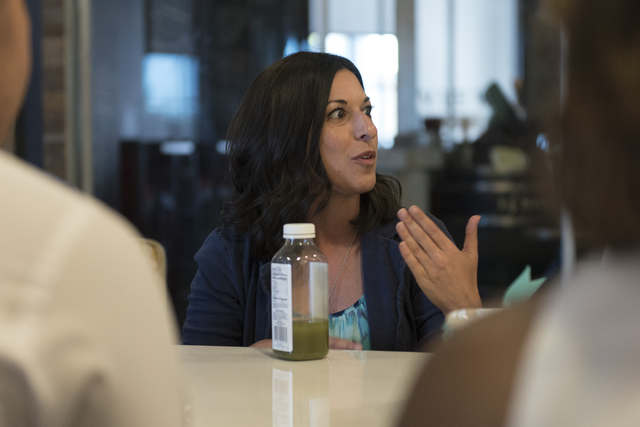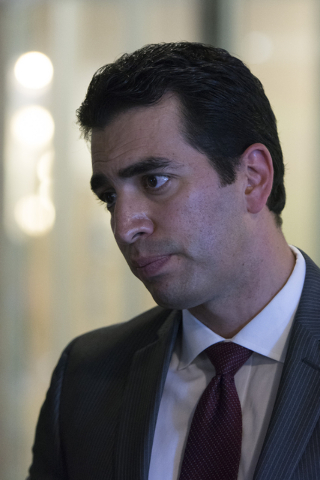 Democrat congressional candidate Ruben Kihuen met with a half dozen small-business owners Thursday to sell them on Hillary Clinton's small-business plan and rail against Donald Trump's business track record.
During the brief round-table discussion at Blowout Dollhouse Salon, 420 S. Rampart Blvd. in Tivoli Village, Kihuen, state senator, hammered on the roughly 3,500 lawsuits filed against Trump companies and on the bankruptcies several of his ventures have gone through,
Clinton proposes expanding small-business loans from the Small Business Administration. The federal agency lends small businesses about $20 billion annually.
"I think access to capital is probably going to be the most important of it," Kihuen, who is running for the 4th Congressional District, said after the discussion.
Latoya Holman, who owns Blowout Dollhouse Salon, said access to capital is insufficient.
"Without access to capital, I'm not going to be able to take my business to the next level," Holman said after the discussion.
With better access to those types of loans, Holman said she'd be able to provide with her staff with better benefits and wages.