Despite health complications, mother-daughter duo dance on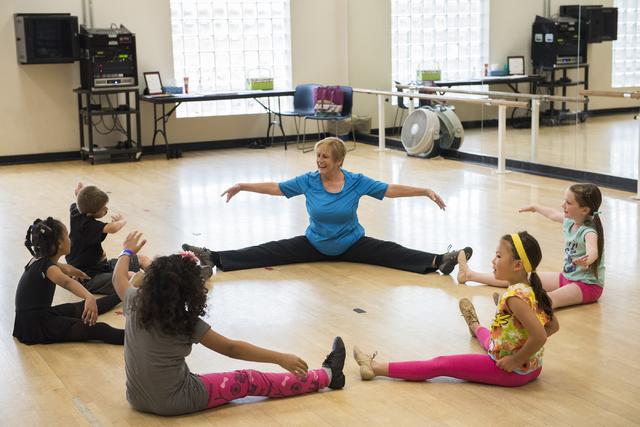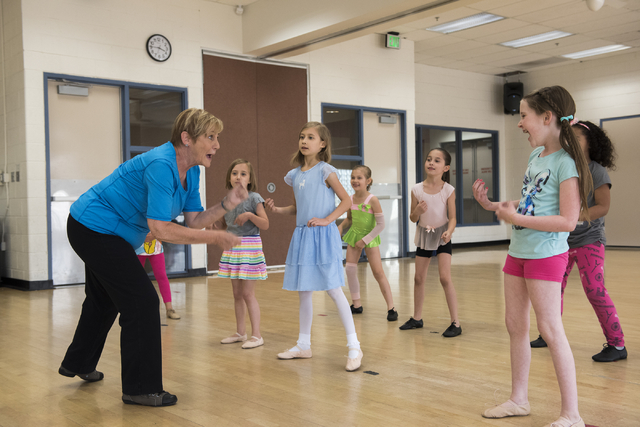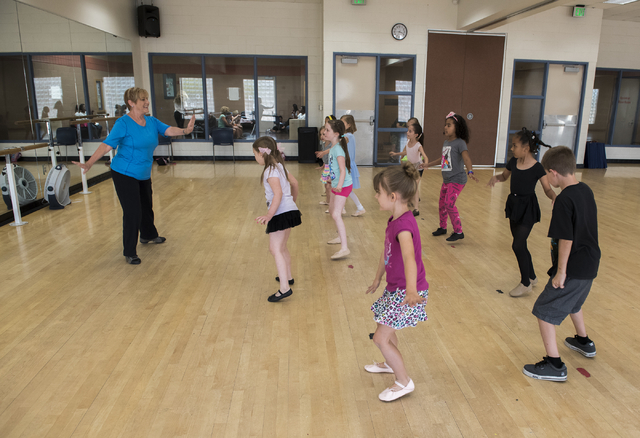 In the last 38 years, Henderson-area resident Lori Day has danced her way into the hearts of many.
From children to seniors, Day has taught 15 to 25 jazz and tap dance classes a week since 1976.
"It's all about having fun and being confident and learning how to move," Day said. "It's neat because I'm now teaching children whom I taught their mothers when they were kids."
An Idaho native, Day started dancing as a child. As her passion grew, she moved to Utah to attend college for dance and communication.
"I auditioned for a program in college, and after the production, they asked if I wanted to instruct," Day said. "It really was the first time I even thought about teaching others how to dance."
In 1976, Day and her husband moved to Las Vegas and raised their four kids, Ben, Chris, Nick and Natalie.
"Being a mother brings you the greatest joy," Day said. "It's the best and worst times of your life because everything revolves around your children. Luckily, I've been very fortunate with my children."
Day's daughter Natalie Gubler said they had a "dream relationship" because her mom played the role of a mother, sister and best friend.
"She knew all the teenage gossip and stories way before me or my brothers did. It was like was she the most popular kid at school," Gubler said. "It kept us in line because there was no way we could get away with anything. She would know immediately."
Following in her mother's footsteps literally, Gubler also picked up dancing young. She started helping her mother teach as a teenager and has never missed one of her recitals as an adult.
"After school, I would go to dance for three or four hours with her," Gubler said. "Some children miss out on seeing their mother when she goes to work, but I got to tag along with mine. Dance has been our life, for sure."
In May 2010, Day prepared for her annual spring recital with the city of Henderson. The theme was "Happy Days are Here Again."
"We were still in the recession, so it was a tough time for a lot of people," Day said. "I just wanted to liven everyone's spirits with happy songs."
While finishing up her last class before the recital, Day suffered a ruptured brain aneurysm. Feeling like someone had hit her with a baseball bat, she reluctantly went to the emergency room, where scans showed bleeding in her brain. She was airlifted to Sunrise Hospital.
"My daughter and I are so close, and I knew this would be hard for her," Day said. "I spoke with my son on the phone before they took me to Sunrise, and I said, 'Don't you dare tell her I'm in a helicopter.' "
With three holes in her brain, Day was prepped for brain surgery the next morning.
"I didn't go down like you hear in stories, and I didn't lose consciousness," Day said. "I was coherent the whole time, so I just kept thinking, 'What am I going to do about the recital?' "
With four days before the performance, Gubler agreed to take it over while Day anxiously made her daughter a to-do list from her hospital bed.
"As much as those kids mean to her, she means 100 times more to them. I can't begin to tell you about the thousands of lives she has impacted just being a dance teacher," Gubler said. "I knew the show must go on, so I did it for them, and I did it for her."
Day's family and friends pulled together and ran the two-night performance for her 220 students.
"My daughter and I were going to tap to 'Bluebird of Happiness' because it was my father's favorite song," Day said. "Because I couldn't be there, she did the finale herself and brought all the kids out on stage. She called me on the phone and put it on speaker so I could tell them I was OK and how proud they made me."
Day made a full recovery despite a grim prognosis. Doctors told her 50 percent of people die before they get to the hospital, and those who live usually suffer severe brain damage.
"Having my daughter help me with dance made me get better faster," Day said. "I proved the doctors wrong and ruined every statistic. I'm very blessed."
After living in California for three years, Gubler is set to return to Henderson with her four children and husband in about a month.
"I'm really the most excited to be back with my mom," she said. "The most important thing to me is family, and nothing beats raising my kids with our family."
At 61, Day continues to tap and teach at the Whitney Ranch Recreation Center, 1575 Galleria Drive, and said she has no plans of retiring soon. She hopes to get her daughter back involved in teaching.
"When the doctors stitched me back together, there's a pit on my head where they couldn't close it the same," Day said. "The doctor probably apologized for the scar 100 times, but I see it every day when I do my hair, and it reminds me how grateful I am."
This year's spring recital is planned for 7:30 p.m. May 26 and 27 at the Henderson Pavilion, 200 S. Green Valley Parkway. Admission is free.
Day is set to teach a variety of jazz and tap sessions throughout the summer at the recreation center. The classes range from four to six weeks and cost $24 to $36.
For more information, visit cityofhenderson.com/parks.
To reach Henderson View reporter Caitlyn Belcher, email cbelcher@viewnews.com or call 702-383-0403. Find her on twitter: @caitlynbelcher.