DISTRICT COURT JUDGE DEPARTMENT 26
October 16, 2010 - 11:00 pm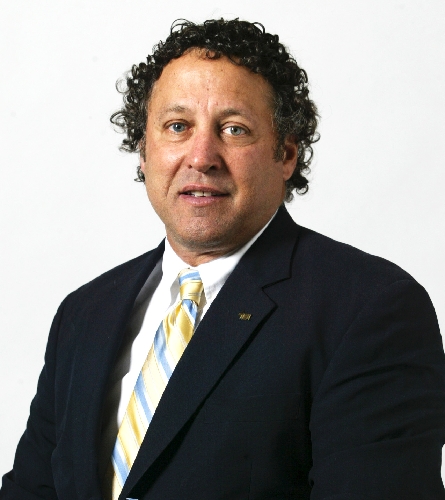 Two private attorneys are vying to become the judge of the new District Court Department 26.
Bruce Gale and Gloria Sturman survived a field of three in the primary to face off in the November election.
Department 26 is one of seven new judgeships created to deal with the heavy civil caseload in Clark County.
Gale, a perennial judicial candidate, said he is the best candidate based on his 22 years of varied legal experience and his prior work as an accountant.
A graduate of the University of San Diego School of Law, Gale said he has served on both sides of the aisle in criminal litigation as well as practicing for years in the civil arena.
If elected he would work hard to be prepared, study the issues and not be biased, said Gale, who also serves as a short trial judge.
"My judicial discretion is not for sale to the highest bidder or whoever donates to my campaign," Gale said. "I'm going to be fair. I'm going to be impartial."
Gale said his experience has also led him to do an abundant amount of appellate work.
"I think that's important to have done a lot of appeal work because, at the District Court level, you don't want to create appealable issues … that can get the case reversed," Gale said. When that happens some cases drag on for three or four more years, he said.
Sturman said her 27-year legal career in the civil field will allow her to climb easily into a judge's seat focused on civil cases.
"I think I have a unique resume that suits me very well to this position," Sturman said. "These very cases these judges will be hearing are the things I have done for more than 20 years."
Sturman added that she is recognized as a leader among her fellow lawyers. A graduate of the Arizona State University School of Law, Sturman has been the president of the Nevada State Bar Association and the Clark County Bar Association, and has represented Clark County as a private attorney.
Sturman, who serves as a short trial judge and a Las Vegas justice of the peace pro tem, said it's frustrating when judges don't make decisions in a timely manner.
Sturman added the influx of new judges will put a strain on courtroom space at the Regional Justice Center, and she suggested changing hearing and calendar times to accommodate the growth.
"The biggest challenge we face … (is) the incredible time you have to invest for even the simplest court appearance," Sturman said. "That time is money … and clients are resentful" of paying lawyers to sit around in a courtroom waiting.
Sturman said she's the candidate the community can put their trust in to be fair and work hard.
"I feel it's been a yearlong job interview. Just as people are hiring counsel for themselves … the person you select for that seat should be somebody you're confident will be fair, who's going to work hard for the community and hold the public trust."
Gale, who spent about $7,000 of his own money on the primary, estimates he probably will spend more than $25,000 on the general election.
Sturman said she estimates she probably will spend $120,000 on the race.
Contact reporter Francis McCabe at fmccabe@reviewjournal.com or 702-380-1039.
2010 GENERAL ELECTION VOTER GUIDE
DISTRICT JUDGE DUTIES
District judges oversee criminal and civil cases under state law. They serve six-year terms and are paid $160,000 a year. The judgeships are nonpartisan offices.