Donald Trump is actually serious about a 2016 presidential run
February 26, 2015 - 11:48 am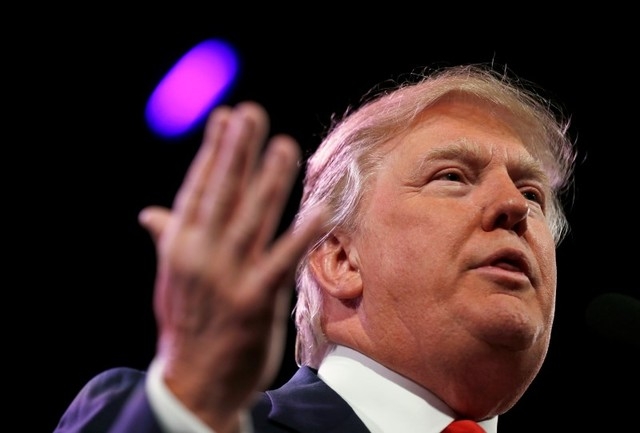 WASHINGTON — Businessman Donald Trump is ramping up efforts for a 2016 presidential run, adding to a growing pool of potential Republican candidates, the Washington Post reported on Wednesday.
Trump, whose wealth includes a huge real estate portfolio, several hotels and the TV show "The Apprentice," has toyed with the possibility of running for president before, but never actually entered the race.
The Post quoted Trump as saying in a telephone interview that he was serious about running for the presidency in 2016 and that he would delay his television plans for next year.
Trump joins a crowded group of Republicans who are considering a White House run, including Florida Senator Marco Rubio, Wisconsin Governor Scott Walker, former Florida Governor Jeb Bush, former Arkansas Governor Mike Huckabee and New Jersey Governor Chris Christie.
"Everybody feels I'm doing this just to have fun or because it's good for the brand," Trump, 68, told the Post. "Well, it's not fun. I'm not doing this for enjoyment. I'm doing this because the country is in serious trouble."
According to recent news reports, Trump has hired well-known political advisers, including Chuck Laudner, an Iowa conservative who helped Rick Santorum in the latter's 2012 White House bid; Alan Cobb, a former political adviser at Koch Industries, and Corey Lewandowski, a former director of voter registration at Americans for Prosperity.
Trump has ruffled feathers with his persistent questioning of President Barack Obama's place of birth, education and patriotism, and with his sharp-tongued tweets.
Trump is expected to speak this week at the country's largest gathering of conservatives, the Conservative Political Action Conference in Maryland.