Donors support Volunteer in Medicine's efforts to help needy
November 23, 2015 - 10:04 am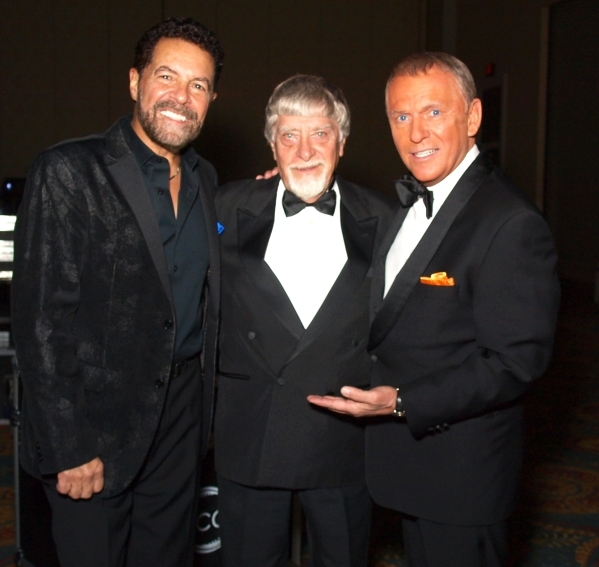 Don Snyder was honored during the seventh annual gala of Volunteers in Medicine Nov. 7 at The Venetian and Palazzo.
Volunteers in Medicine is a nonprofit organization that operates two clinics, staffed primarily by volunteers that provide free health care and wellness services to the working uninsured and unemployed residents of Southern Nevada.
The first clinic, Paradise Park Clinic on Harrison Drive, opened in 2010. The new Ruffin Family Clinic opened Oct. 14 at 1240 N. Martin Luther King Blvd., offering such additional services as mental health and social services, dental and vision services.
Myron Martin, president and CEO of The Smith Center for the Performing Arts, introduced Snyder, the recipient of the Volunteers in Medicine Community Crystal Heart Award. Snyder, who serves as presidential adviser at UNLV, was recognized for his leadership experience in commercial banking, the gaming industry, The Smith Center and UNLV as well as his philanthropic efforts.
Chairing the gala were Drs. Florence Jameson, founder and chairman of the Volunteers in Medicine board, and Lydia Wyatt, who will head the group's dental division. More than 500 guests attended to raise funds for the organization's operating and program expenses.
The reception offered an extensive silent auction and the Nevada School of the Arts Jazz Trio entertained. Guests included former U.S. Sen. Richard Bryan and Bonnie Bryan, former Gov. Bob List and Polly List, Commissioner Steve Sisolak and Kathy Ong, UNLV President Len Jessup and Kristi Staab, Thomas Schwenk, Barbara Atkinson, Robert Shiroff, Mary Kaye Cashman, Irais and Bob Kolesar, Claudia and Greg Peterman, Sally and Richard Jost, Luke Cesaretti, and Staci and Randy Garcia.
Mistress of ceremonies was Sue Manteris and entertainment was offered by singers Clint Holmes and Bob Anderson, comedian Pete Barbutti and the Nightshift Band.
There was a live auction for eight packages conducted by auctioneer Kevin Rutter. Attracting record bids were for celebrity chef Alex Stratta to do dinner in the bidder's home, which sold twice for $31,000, and an Africa trip that sold five times for $8,000. "Raise Your Paddle" brought in $29,000.
Other guests included Dee Snyder, Gard Jameson, Ike Khan, Candace Barr, Sallie Becker, Tarissa Tiberti, Javaid Anwar, Doug Thomas, Rebecca Mojca and Wagner Geridand, Julie Murray, Robert Lieberman, Leslie and Bill Shoemaker, Amber Crawford, Brenda Vasquez, Esther Green, Beverly and Richard Dix, Susan Houston, and Keith Boman.