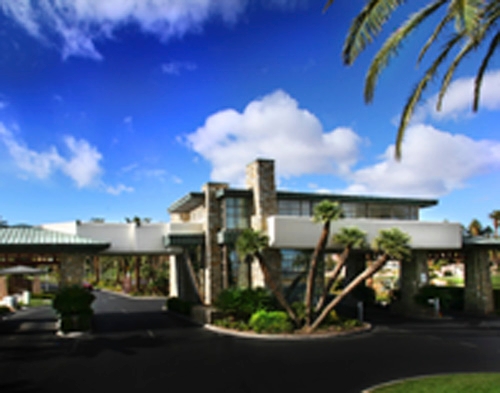 Dunhill Homes has extended its Luxury For Less event through Oct. 31.
"We originally offered the Luxury For Less program just in the month of September, but so many home shoppers want to take advantage of the savings we extended it a full month," said Ryan Soucie, director of sales for Dunhill Homes.
Dunhill Homes is offering its Luxury for Less incentive at its Rhodes Ranch and Tuscany Village master-planned communities. Both include guard-gated entrances, 35,000-square-foot recreation centers, championship golf courses and no local improvement district or special improvement district community fees. More than two dozen floor plans are available between the southwest Las Vegas and Henderson communities with prices starting at $129,990.
"This (Luxury for Less sales event) is a fantastic offer of up to $17,500 depending on the home you purchase," said DeAnna Forsyth-Saycich, sales agent.
Rhodes Ranch and Tuscany Village offer residents dozens of fitness options at their 35,000-square-foot recreation centers. Both include tennis courts, basketball courts, resort-style pools and spas.
Inside the recreation centers, residents have access to indoor gyms with basketball courts, racquetball courts, workout rooms, saunas, aerobics rooms, arts and crafts rooms, billiards, meeting rooms and social areas.
"Tuscany Village even provides residents 50 free channels of cable television, which can also save hundreds over the course of the year," Soucie said."
"We are committed to energy-efficient homebuilding," Soucie added. "We even earned a 2011 Energy Star Leadership in Housing Award for our work to promote energy-efficient construction and help protect the environment through a partnership with Energy Star."
For information on Dunhill Homes' energy-efficient standard features, visit the sales offices or online at dunhillhomes.com.
Some features included in the price of the home are gourmet cooking islands, granite countertops, beech wood cabinetry, Whirlpool appliances and Moen chrome faucets. Most also include Dunhill Homes' oversized garages and signature valet, a place residents can sit and take off their shoes, store mail, hang keys, hang coats and store items.
To visit Rhodes Ranch by Dunhill Homes, take Las Vegas Beltway to Durango Drive and drive south to Rhodes Ranch Parkway. Head west on Rhodes Ranch Parkway then south on Sherwood Greens. Follow the signs to the sales office, located at 223 Honors Course Drive. The sales office and model homes are open daily from 10 a.m.-6 p.m. For more information, call 702-740-4111.
To visit Tuscany Village, take Lake Mead Drive in Henderson heading east. Follow the signs to the community and turn left on Mohawk Drive to the main entrance.
Tuscany's sales office is located at 1549 Olivia Parkway and is open daily from 10 a.m.-6 p.m. For more information, call 702-873-7287.