Fight leads to car crashing into gas station
February 10, 2015 - 3:04 pm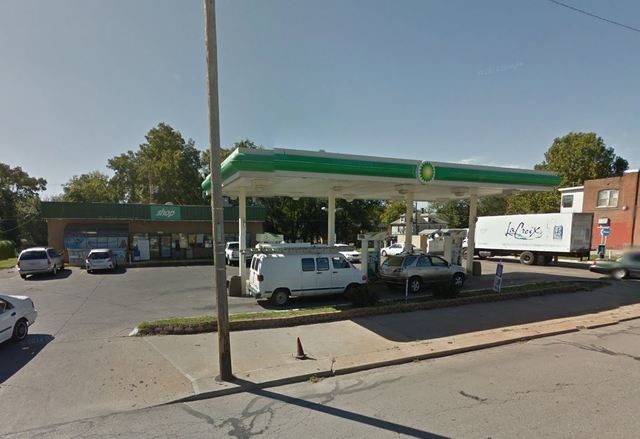 A fight led to a car slamming into a Kansas City gas station.
Surveillance video at a BP, 4815 E Independence Ave., captured people fighting in the store's parking lot at 6:40 p.m. Sunday.
A few seconds later, a car came crashing through the business and hit two customers inside. One customer was taken to an area hospital for treatment but will be OK.
Police said the suspects in the car got away on foot after ditching the vehicle near Northeast High School, located at 415 Van Brunt Blvd.
Authorities are still looking for the driver and those involved in the fight.
The owner and his staff spent Monday cleaning up the mess.
Police said the incident started when a woman honked her horn at a man in her way while she was trying to park. The man became enraged and hit the woman. Two men pulled him off the woman. The suspect then tried to run over the woman, but instead veered into the gas station, police said.
"It's crazy," said Eddie Musallet, who owns the gas station. "It's really, really bad."
He's also grateful that no one was seriously injured.
KCTV5's Brix Fowler and DeAnn Smith contributed to this report.