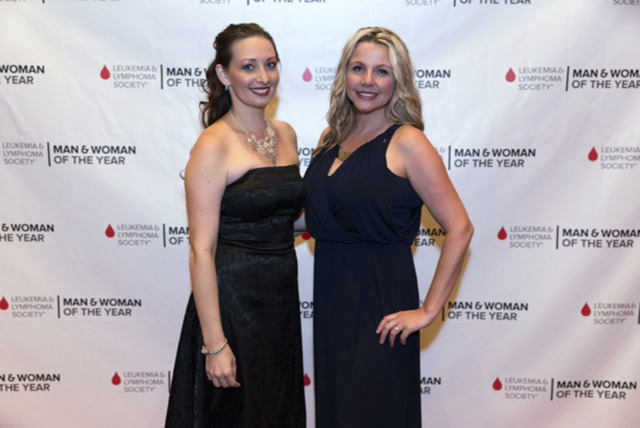 Findlay Kia Finance Director Sarah Wilbur knew in May 2013 that she was about to embark on a journey to help others.
The native of Sonoma, Calif., and six-year employee of Findlay Automotive Group was recently named the runner-up Woman of the Year by the Leukemia &Lymphoma Society in Southern Nevada.
Never afraid of hard work — and a multitask specialist — the energetic Wilbur raised more than $50,000 for the society that helps people with blood cancer. A former campaign manager for another Findlay employee during the 2013 campaign, Wilbur never looked back when she learned she was being considered for Woman of the Year honors.
Each candidate must reach a certain level to be considered for the prestigious award, which is the result of a tireless effort during a 10-week campaign. Wilbur completed the campaign with flying colors thanks to a dedicated effort not only on her part but on those who contributed to her effort.
"Because of my past involvement, I had an idea of the workload necessary to make this happen," said Wilbur, who designated her grant money to be put toward the research portfolio for pediatric blood cancers. "Every single one of us has been affected either directly or indirectly by cancer, and I especially feel a need to help young people battling this awful disease.
"Cancer is something that oftentimes comes without warning. It can break people emotionally, physically and monetarily. And I am very proud that through this campaign we are able to help some of these people and their families during such a devastating time."
To meet the criteria for the campaign, Wilbur had to pledge to raise a minimum of $5,000. She surpassed that total in the first week.
Research Portfolios contain six to 10 research projects.
"I chose pediatric brain cancer as my project because I never want to meet another parent who feels helpless because their child has an incurable illness," Wilbur said. "The thing about blood cancer in pediatric patients is that many times there are no outward signs or symptoms until the cancer has significantly advanced. Early detection of these cancers in children has the potential to save many, many lives, and it's something that I feel very strongly about and will continue to support."
Wilbur also thanked her corporate sponsors including Findlay Kia, Findlay Honda Henderson, Audi Henderson, Findlay Cadillac, Subaru of Las Vegas, Ultimate VIP, Findlay Acura, Findlay Management Group, Findlay Chevy and California Republic Bank.
Findlay Automotive Group Chief Financial Officer Tyler Corder praised Wilbur.
"We're so proud of Sarah," Corder said. "She really worked hard and obviously she did a great job as evidenced by the amount of money she raised. Her dedication to raise money to fight blood cancers is truly appreciated. It makes me proud when we have good employees but even more proud when they demonstrate that they are also great people."
Findlay Kia General Manager Byron Klemaske also praised Wilbur.
"She was laser-focused on raising every penny she possibly could," said Klemaske, who has been general manager since 2002. "She not only raised the money but was still able to get her job done at the same time. The whole store is very proud of her."
Findlay Kia is part of Findlay Automotive Group that was founded more than 50 years ago by the late Pete Findlay, whose son, Cliff, spearheads automobile dealerships in Nevada, Arizona, Utah and Idaho.
The dealership is at 5325 W. Sahara Ave. For more information, call 702-252-8900 or visit mwww.FindlayKia.com or www.findlaykia.com.
For more information on the Leukemia and Lymphoma Society of Southern Nevada, visit www.lls.org.