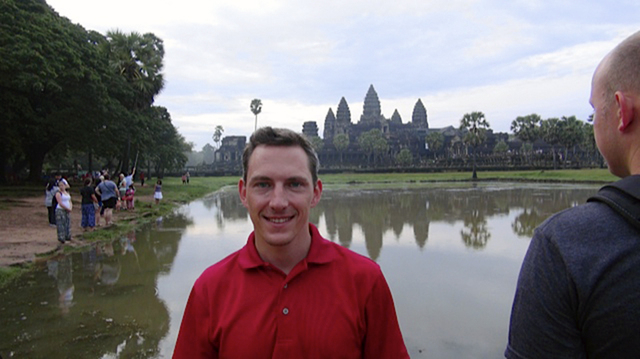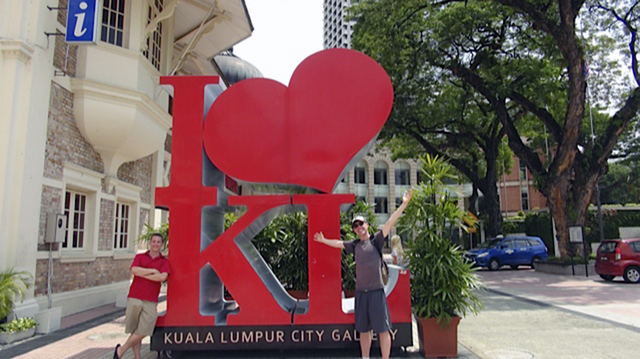 After leaving college, many graduates have a different experience in trying to find a job or a new path in life.
For John Thomas "J.T." Creedon, these varied choices came together as he graduated from UNLV in May with a major in communication studies.
At 32, Creedon was a nontraditional student as he was older than most of the university's student body and involved in the community. Before transferring to UNLV, Creedon was the student government president at the College of Southern Nevada, where he advocated for education and fought against multiple tuition increases established by the Nevada System of Higher Education.
"J.T. is an outstanding guy," said UNLV Student Government president Elias Benjelloun. "He cares so much about the community and about Nevada that he ran for public office."
Creedon ran for Nevada Assembly for District 10 during his last semester at UNLV, an endeavor that prevented him from attending his graduation ceremony as he took the time to campaign instead.
"Over the years, I have gotten very involved in Nevada, and I am very passionate about the community and see a lot of opportunities for change and untapped potential that can be expanded with small change in policy priorities," Creedon said. "That's the reason I ran. I wanted to make an impact by becoming a legislator myself."
Even after losing the primary election to Jesse "Jake" Holder, Creedon said running for public office was the greatest experience of his life.
"We were able to help people and make a positive impact even though I didn't get elected," he said.
After losing the election, Creedon was happy about his options for his future and wanted to turn his situation into an opportunity, he said.
"He really is an example of any graduate trying to figure out what to do," Benjelloun said. "He shows that not being successful all the time is really not the end of the world. You win some, you lose some, but it is important to focus on the positive."
Creedon said, "Although losing the campaign was taking a step backwards in my career, job-wise, I felt like I would be able to do a number of other things being in the Legislature would have precluded me from doing. Also, for the first time in a long time in my adult life, I had no commitments such as school, working or campaigning, and I found myself with the luxury of having a lot of free time."
It was then he decided to take a spur-of-the-moment trip to Asia, which he said was a great decision for him at the time, especially because he had money saved. The opportunity presented itself when one of his friends also traveled to Asia, and Creedon would be able to meet up with him.
"I had never been to that part of the world before, and it excited me," Creedon said. "It was a great opportunity after graduating and losing the election because I have never been able to travel before."
While in Asia, Creedon visited China, Thailand, Malaysia, Singapore and Cambodia.
"We went backpacking, and one of the benefits of backpacking in those destinations is that we were able to stay in hostels and spend somewhere in the neighborhood of $4 a day for food and shelter," he said. "It was immensely fun."
Creedon was away three weeks and came back to the U.S. to visit his parents in the Midwest before going on another trip with his brother. After a few more days off, he is set to return to Las Vegas to "hit the ground running in terms of work."
During the time he took off, he was approached by a few people trying to recruit him for jobs inconsulting, advising for political campaigns, policy issues, doing research and working for a variety of organizations involved in public policy.
"My degree has a broad application," he said. "That, coupled with my work experience, have provided me with important skills for the workplace and made me adaptable and flexible."
Benjelloun said, "He was a regular student and now a regular graduate trying to figure it out. He is just really invested into the community, and I am certain he will continue being involved."
Creedon said he is taking the time to decide what his next step will be, but running for office again is not in his immediate plans.
"I will always continue to be an advocate in Nevada," he said. "I now think, however, that I will be able to better service Nevada outside of the Legislature. I think that I can do more good for the people in our community by making sure I am in a stronger economic position."
Benjelloun said he envisions Creedon campaigning again.
"I could see J.T. running for public office again, even if he doesn't do that immediately," Benjelloun said. "But regardless of what he does for now, I know he will greatly benefit the state and the community and make an impact on a lot of people."
Contact reporter Maria Agreda at magreda@reviewjournal.com or on Twitter at @mjfagre.