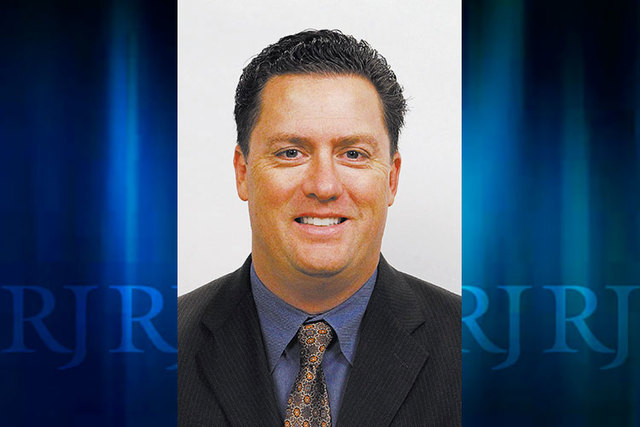 Former Nevada Assembly speaker John Oceguera has ended his campaign for the 4th Congressional District seat.
Oceguera, who had campaigned for the Democratic nomination, announced Wednesday he's dropping out, citing a lack of money to mount a campaign.
Oceguera isn't endorsing anyone, but said he'll support the winner of the Democratic primary.
The 4th Congressional District seat is held by U.S. Rep. Cresent Hardy, R-Nev., who is running for re-election. It's one that Democrats hope to pick up after losing it in 2014's Republican sweep of Nevada races.
In a statement, Oceguera called it "an extraordinarily difficult decision."
"Unfortunately, we have discovered there simply is not the capacity to reach a threshold of funding to adequately get our message out to voters," he said. "As a result, I am discontinuing my campaign for Congress. While our polling indicates that there is a path to victory for me in this race, I am also realistic about the amount of funding needed to make that happen in a competitive congressional race."
The former legislator also had a long career in the North Las Vegas Fire Department, retiring as an assistant chief in 2011. He had announced his bid for Congress in July.
Oceguera's fund-raising lagged in comparison to most of the other Democrats running in the district, which stretches from North Las Vegas and covers six rural counties.
Oceguera lead the pack in paying his own way, having loaned his campaign $100,005 of the $284,035 in donations he reported for 2015.
The top fundraiser so far among the Democratic candidates is philanthropist Susie Lee, who received $874,898 by the end of 2015. Of that, $154,545 came from her.
She's also the only candidate so far to match Hardy, who received $864,508 in 2015.
Other Democrats running include former assemblywoman Lucy Flores, state Sen. Ruben Kihuen, and Dan Rolle.
Former assemblyman Morse Arberry Jr. is also running but has not yet filed a campaign finance report.
The filing period for candidates ends Friday for the June 14 primaries.
Contact Ben Botkin at bbotkin@reviewjournal.com or 702-387-2904. Find him on Twitter: @BenBotkin1