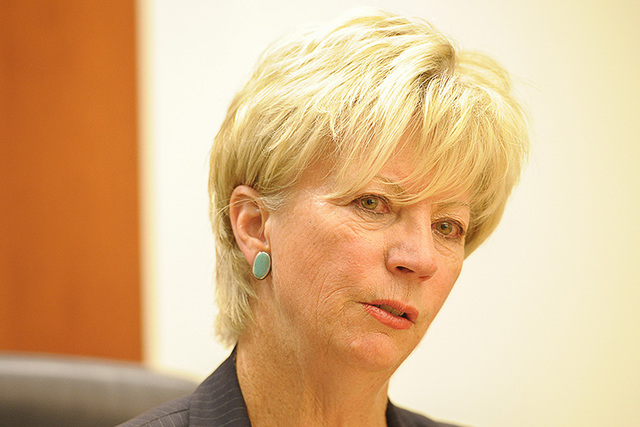 WASHINGTON — Former Nevada State Controller Kim Wallin has been appointed to the Evidence-Based Policymaking Commission.
Created by a bipartisan bill signed into law recently by the president, the 15-member commission will study expanding the use of data to evaluate the effectiveness of federal programs and tax expenditures.
Senate Democratic leader Harry Reid of Nevada, who made the announcement Tuesday, said the commission also will study how to protect the privacy rights of people who interact with federal agencies and ensure confidentiality.
"As Nevada Controller, Kim Wallin enacted substantial reforms to simplify financial statements across Nevada government, lowering administrative costs and improving reporting times," he said.
"Her leadership helped save Nevada taxpayers money while improving performance across the state. Kim's experience and trusted voice will be important as this federal commission considers ways that government data can better inform federal policymakers."
Under the law that created the commission, legislative leaders have the authority to appoint some of its members.
According to Reid, the commission will issue a report within 15 months to study whether it makes sense to establish a centralized clearinghouse for this data and information.