Gala raises money for nonprofit children's literacy group
October 6, 2013 - 9:01 am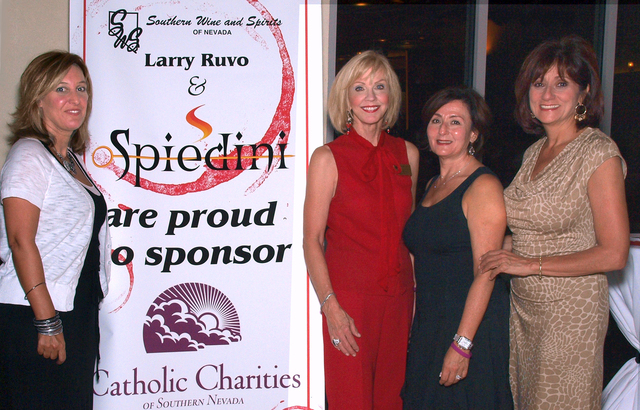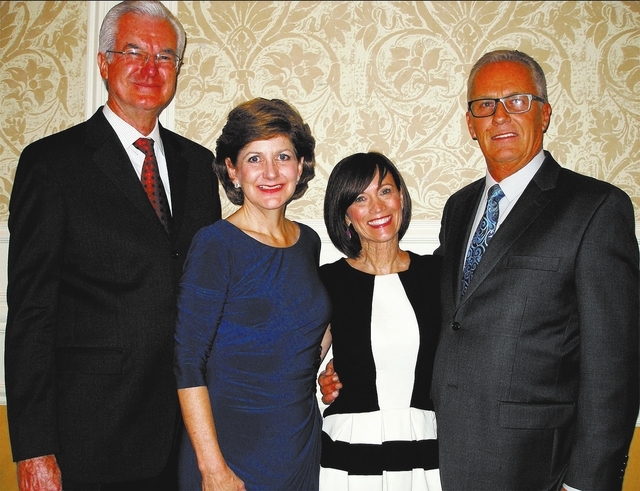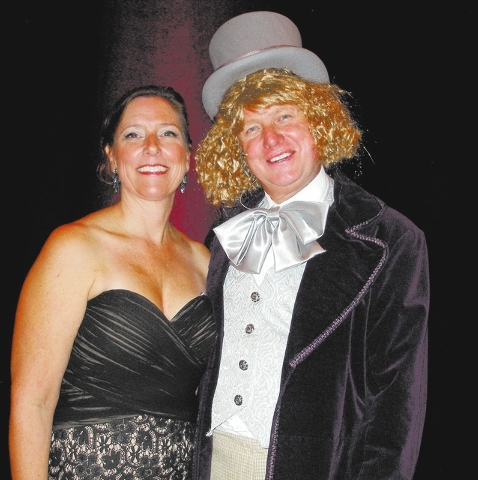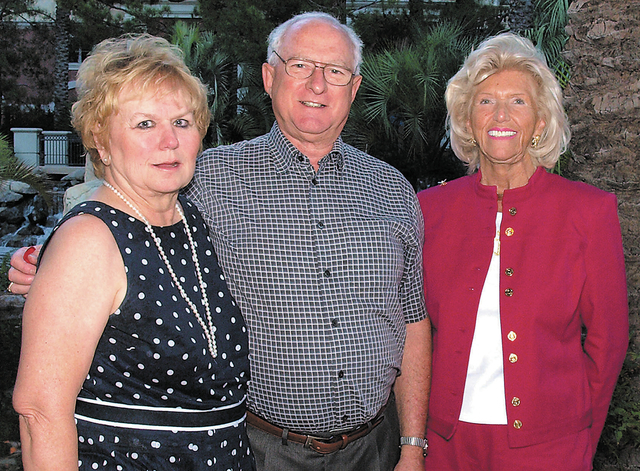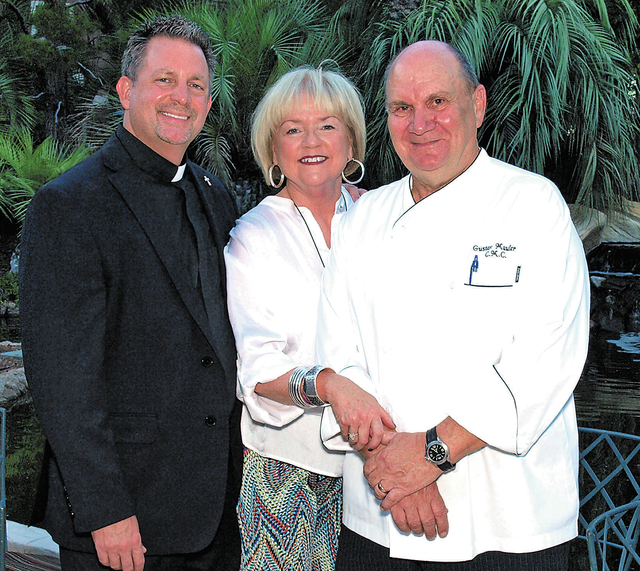 The Tony and Renee Marlon Charitable Foundation was honored during the 12th annual Storybook Gala benefiting Spread the Word Nevada on Sept. 28 at The Venetian.
Spread the Word Nevada is a children's literacy nonprofit dedicated to advancing early childhood literacy by placing books into the homes of children in Southern Nevada's at-risk, low-income neighborhoods. Since 2001, the organization has distributed more than 2.5 million gently used and new books to more than 325,000 Southern Nevada youths.
The Tony and Renee Marlon Charitable Foundation focuses on the health and education of children in Southern Nevada and has partnered with Spread the Word Nevada in its literacy efforts since 2010.
The gala's theme was "Charlie and the Chocolate Factory," and the reception offered books for purchase and a silent auction. Guests included Janet and Andy Blumen; Eileen and Eric Horn; Phil Peckman; Brian Burton; Mari and Thom Landers; Ann and Bruce Evans; Rene and Michael Yackira; Karen and James Atkins; and Susan and Monte Miller.
As guests were seated for dinner, the Sparkler Show Squad Performance Team from Sewell Elementary School entertained. Master of ceremonies Kevin Janison, KSNV-TV, Channel 3 weatherman, introduced the star for the evening, Mr. Willy Wonka, portrayed by Christian Kolberg.
Irene Lee, chairman of the Spread the Word Nevada board, welcomed guests. Spread the Word founder Laurie Hartig and Executive Director Lisa Habighorst spoke about Rundle Elementary School becoming the 28th school to participate in the program and that McDonald's will be a new corporate sponsor.
Kolberg conducted the live auction for nine packages including dinner at home provided by chef Jean Paul Labadie, winner of the Food Network's "Extreme Chef" competition, and a master sommelier serving wines from Lee's Liquor that sold for $12,000 twice. "Raise Your Lollipop" brought in $65,600 for the Legacy of Literacy, including a $25,000 match from the Windsong Charitable Trust.
Other guests attending were state Sens. Joe Hardy, Michael Roberson and Mark Hutchison; state Assembly members Wes Duncan and Michele Fiore; Clark County School Superintendent Pat Skorkowsky; Clark County Commissioners Steve Sisolak and Chris Giunchigliani; Kenna and Jeff Cooper; Mathew Frazier; Miles Dixon; Tracy and Mike Skenandore; Tom Zumbo; Maria Silva; Shari and Tim Wong; Nami and Kenny Lee; Hueun and Sun Lee; Terri Janison; Lara Kolberg; Gladys Comer; Vicki Soares; and Christina Bailey.
Catholic Charities benefit: Master Chef Gustav Mauler and Denise Mauler welcomed supporters of Catholic Charities to Spiedini Italian Ristorante at the JW Marriott to raise funds for the organization to continue to provide nearly 1 million meals a year to the poor and homeless.
Southern Wine &Spirits of Nevada provided special wines for lucky opportunity ticket holders. Guests partook of wines, imported cheeses, cocktail sausages, mozzarella pizza, sliders, sushi, mac- and-cheese bites, stuffed mushrooms and petit pastries.
Among those attending were Bishop Joseph A. Pepe; Deacon Thomas A. Roberts; Terri Janison; Melinda and Bob Brown; John Kilduff; Sandra Frank; Patricia, Sean and Mike Morrissey; Joyce and Steve Schneider; Jacqueline Holloway; Elizabeth and Thomas McGrath; Assemblywoman Marilyn Dondero Loop; the Rev. James Jankowski; Ed Skonicki; Carol Fuchs; Patty and Amir Aharonov; and Judy and Jim Kropid.