Get Ready for One Helldorado of a Good Parade Downtown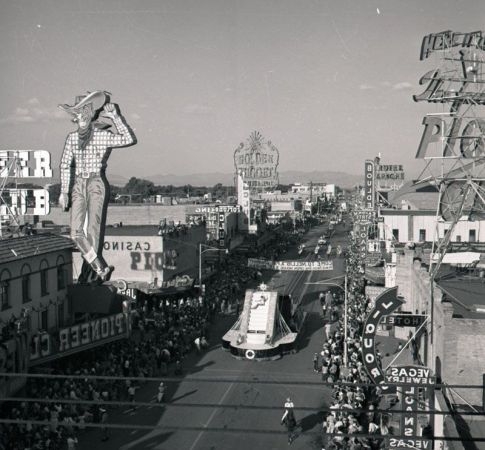 Everyone loves a good parade.
The pageantry of costumes, horses, vehicles and bands showcases the unique history and traditions of Nevada.
Las Vegas may seem like a transient town as residents, tourists, fads and icons come and go. The state has seen any number of booms and busts and has reinvented itself more times than Madonna, but its history is one of pride and intrigue.
Scroll through the comments on any article about Helldorado and you can read the fervent memories of people watching their favorite spectacle.
Ask an old timer and you might get a story about the stage coach they saw; then ask teenagers who marched the route with their band last year.
The procession definitely is memorable.
Parades of years' past have seen everything from SWAT trucks and clowns on tricycles to dance troupes and cultural displays.
Throw in some bikers handing out candy side-by-side with elected officials, add military ceremonies carried out in full regalia and you have all the fixings for a great time.
Join your friends and neighbors for the Helldorado Days Evening Parade in downtown Las Vegas.
The parade begins at 5 p.m., Saturday.
Volunteers are still needed to assist with the staging area and along the parade route.