Giant water balloon explodes with man inside — VIDEO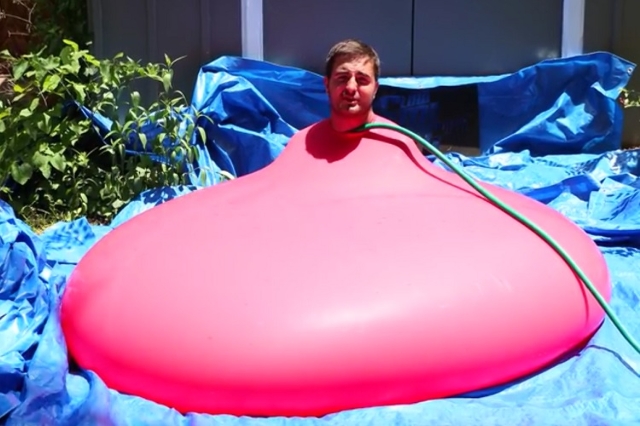 Gav and Dan are a pair of silly Brits with fancy cameras famously known on the Internet as "The SlowMo Guys."
As their name implies, they've gained popularity with their high-quality, super-slow motion videos.
Once again, the duo are up to their usual antics, this time involving a 6-foot water balloon. While they've uploaded a video of a giant water balloon exploding before, this time they decided to make things more exciting by having Dan inside the balloon as it pops.
After some squirming, wiggling and pushing, Dan finally manages to become a severed head attached to a giant jiggly blob.
Check out the video to see how it ends. Hint: it's awesome..
Contact Ron Paul Gavino at rgavino@reviewjournal.com. Find him on Twitter: @rp_gavino