GOP taps Tarkanian over Roberson in 3rd Congressional District primary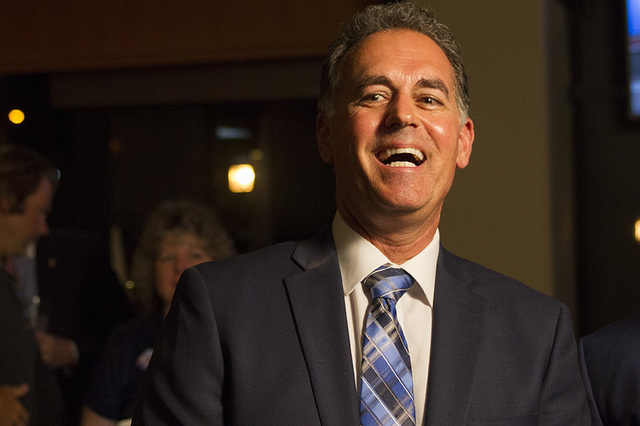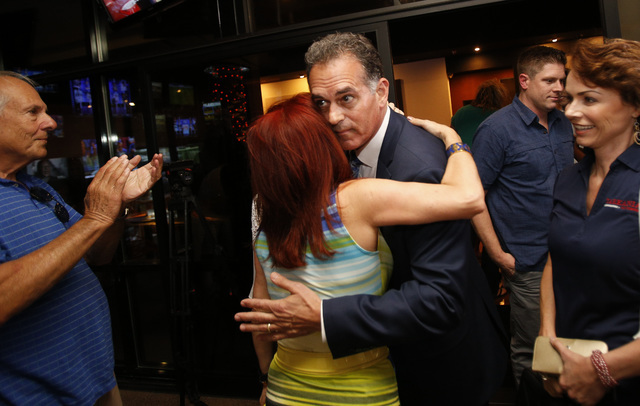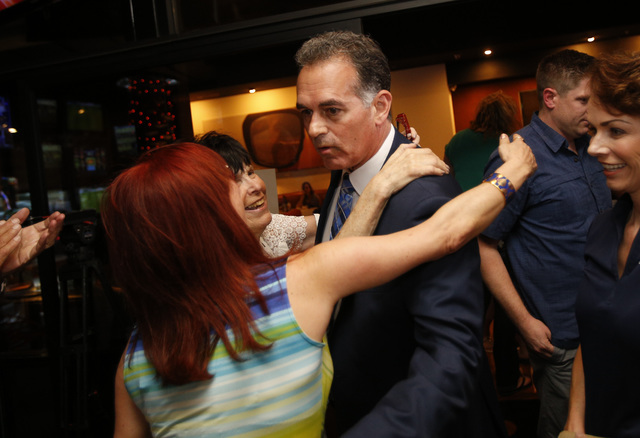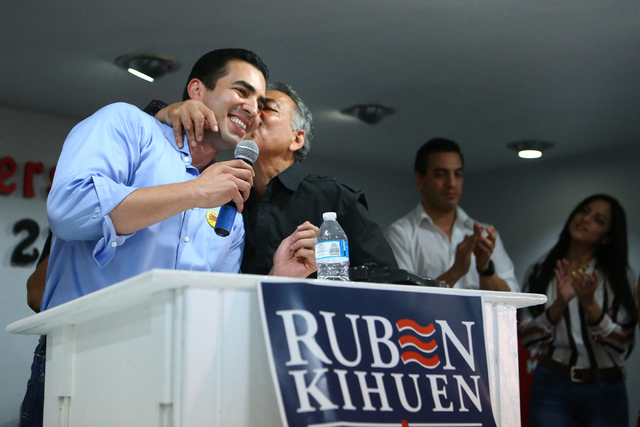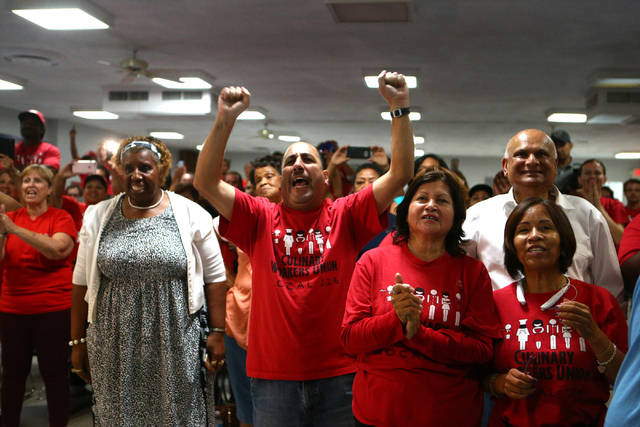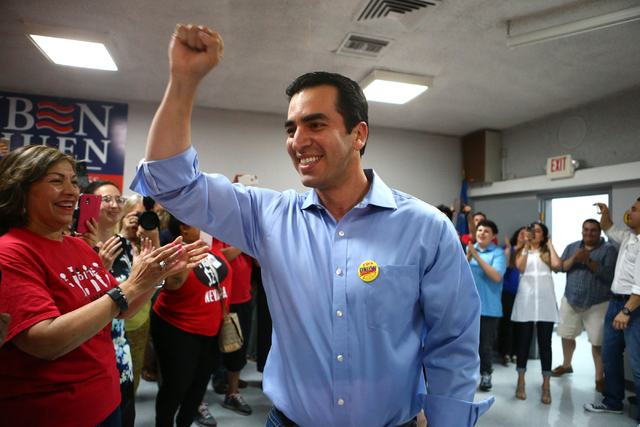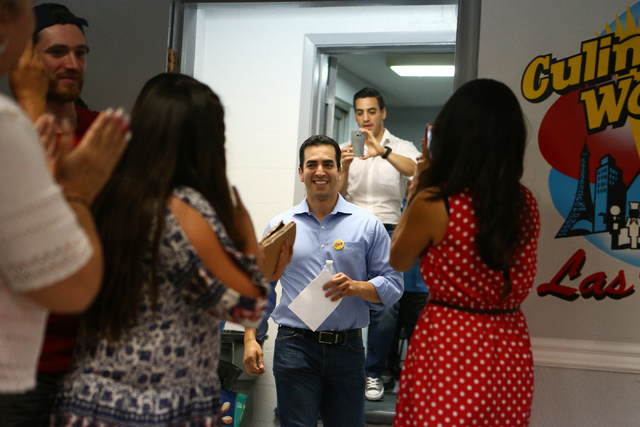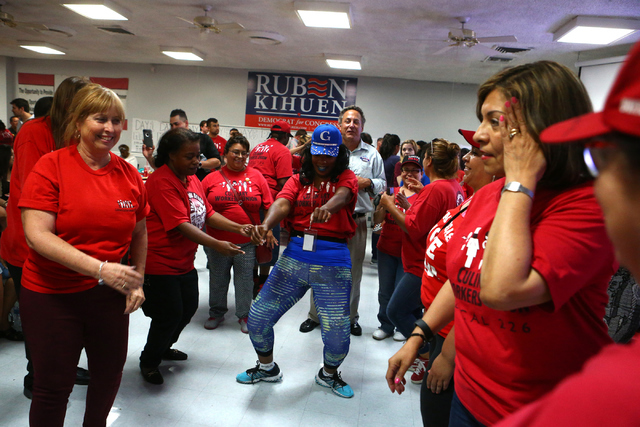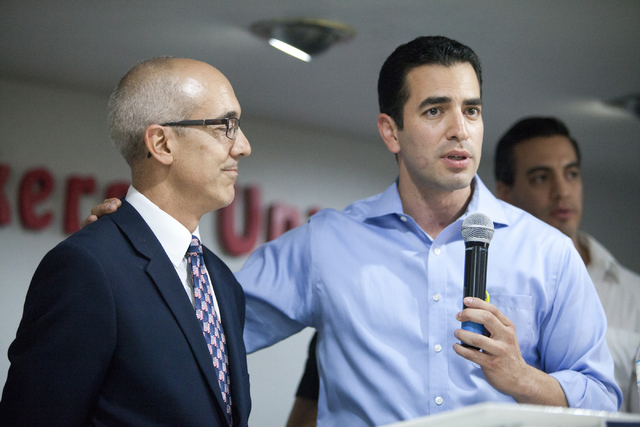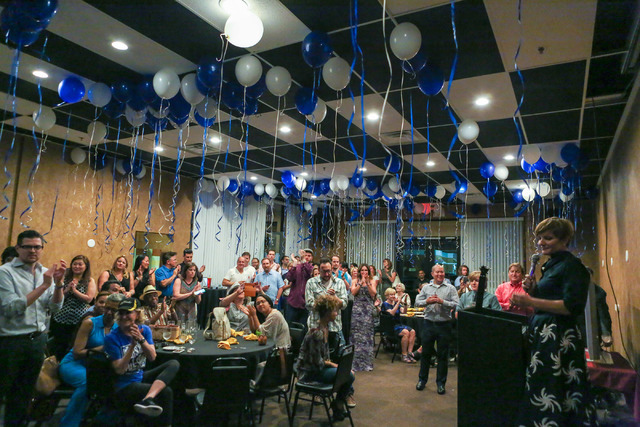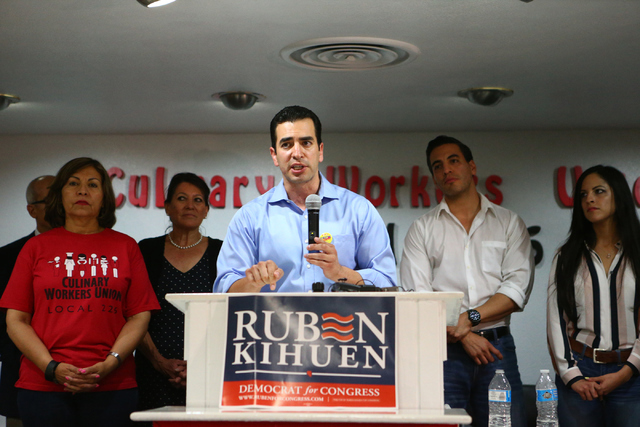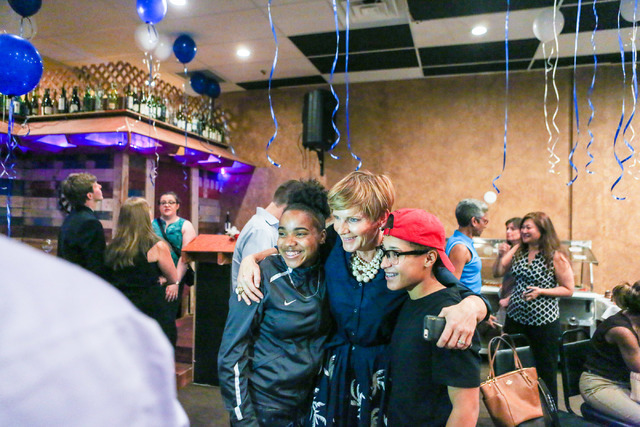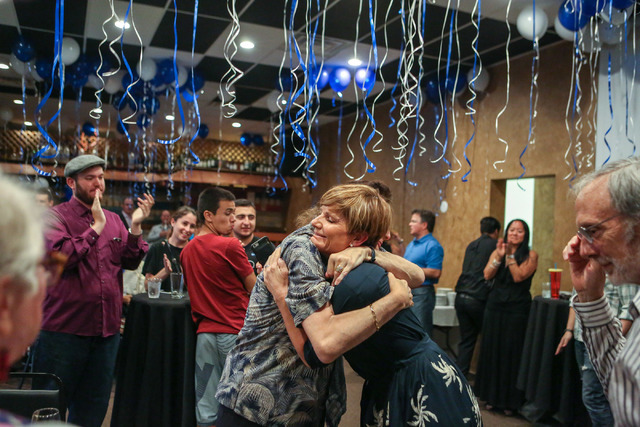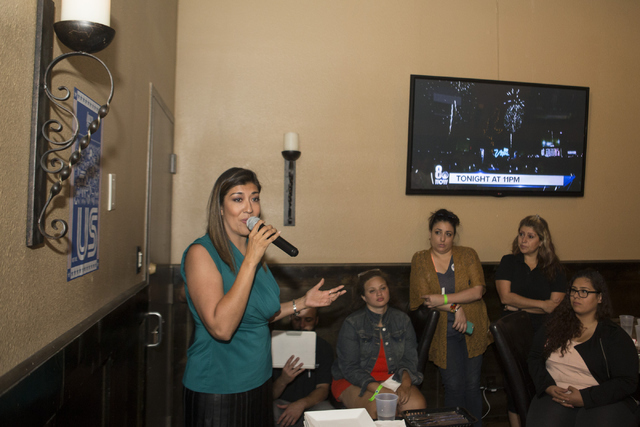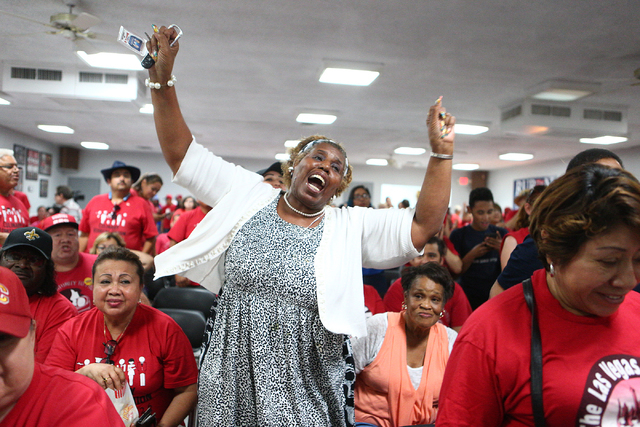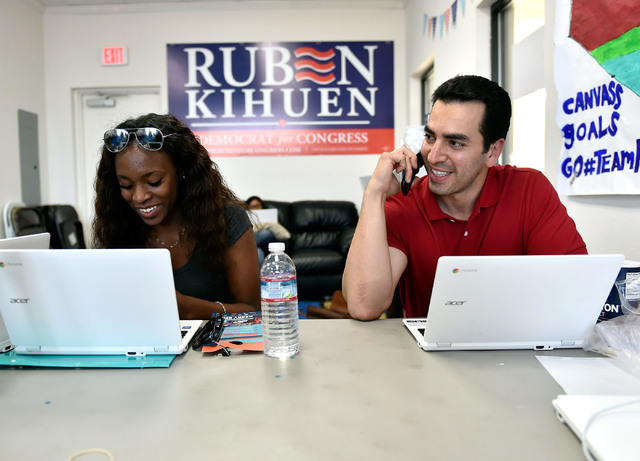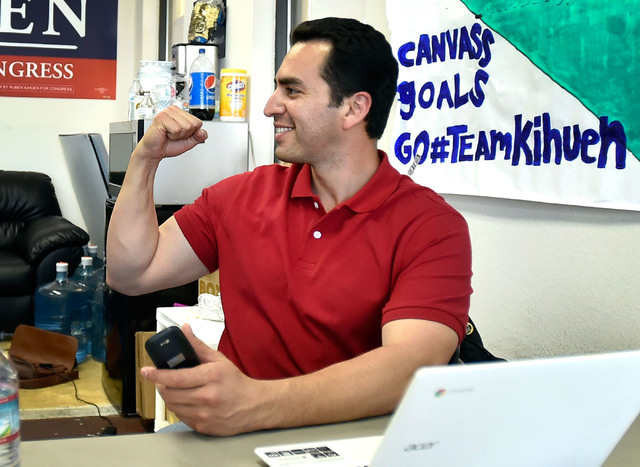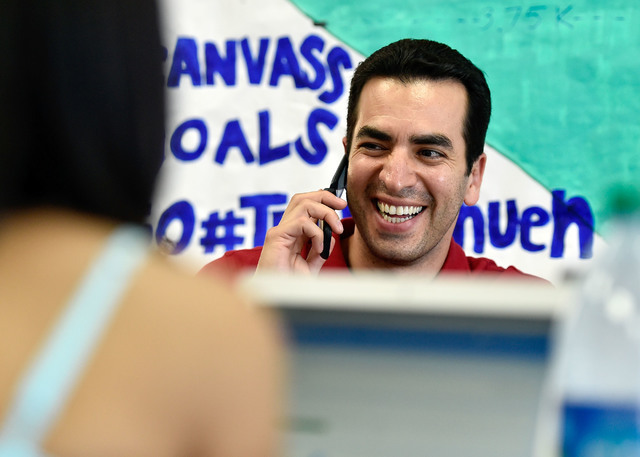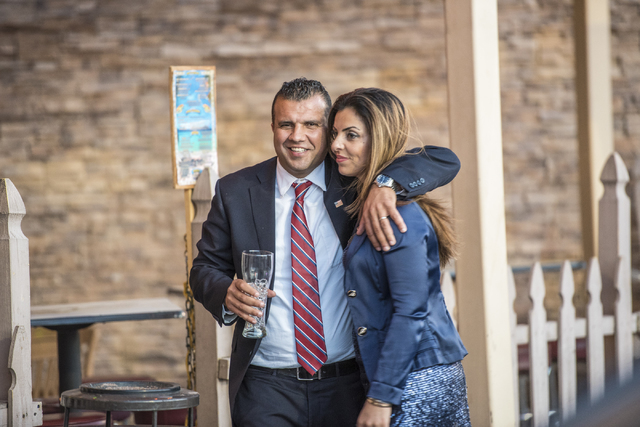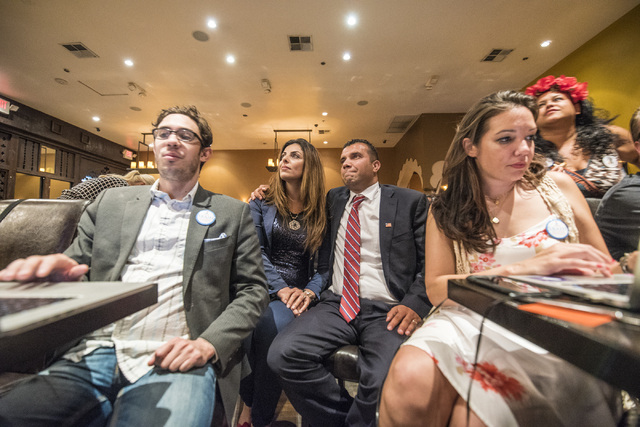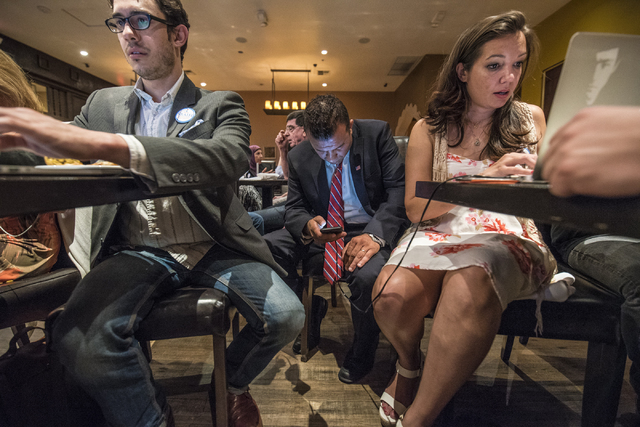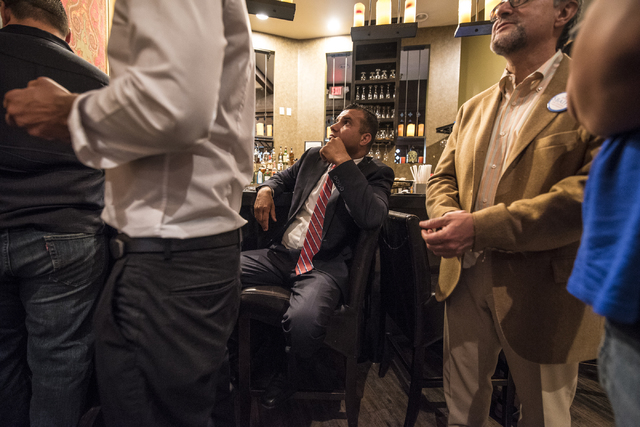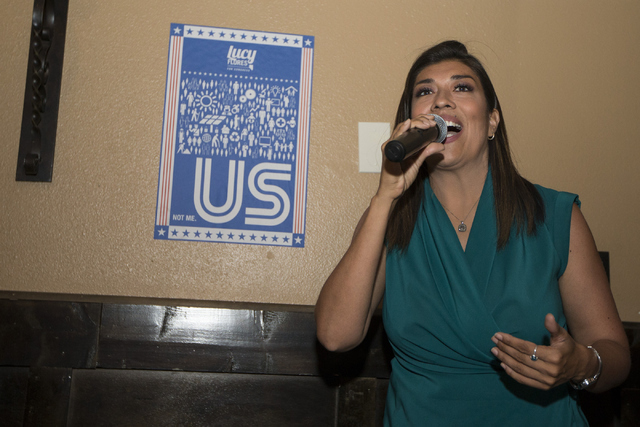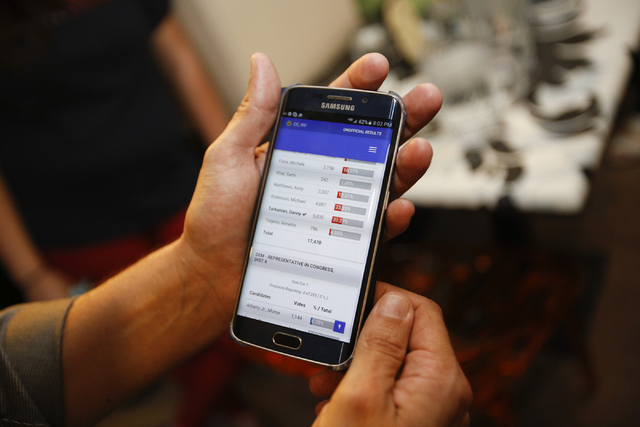 Republican voters tapped Danny Tarkanian in the Tuesday primaries to advance to the November general election in the open 3rd Congressional District race.
They passed over a GOP establishment contender, state Senate Majority Leader Michael Roberson, who had the endorsement of Republican Gov. Brian Sandoval.
Democratic voters, meanwhile, stayed close to the recommendations of party elders. They picked Jacky Rosen in the CD-3 race and nominated state Sen. Ruben Kihuen for a run against incumbent U.S. Rep. Cresent Hardy, R-Nev., in the 4th Congressional District. Both Rosen and Kihuen had support from powerful players within Nevada's Democratic establishment, including U.S. Sen. Harry Reid, D-Nev., and the culinary union.
As expected in the U.S. Senate race, GOP voters picked U.S. Rep. Joe Heck, R-Nev., and Democrats backed Catherine Cortez Masto, a former Nevada attorney general. They're running to replace Reid, who is retiring.
Here's a look at how the races turned out:
4th Congressional District
Kihuen had received 40.1 percent of the votes, while former Assemblywoman Lucy Flores got 25.6 percent, and Susie Lee had 21 percent, with 97 percent of precincts reporting at midnight.
They were the front-runners in an eight-way primary battle to run in a seat that Democrats lost in 2014 when Republicans swept the elections in Nevada. Kihuen will face U.S. Rep. Cresent Hardy, R-Nev., who is running for a second two-year term.
"Our campaign resonated with thousands of Nevadans who are working hard every day to achieve the American Dream and they deserve representation that will fight for their values and their families," Kihuen said in a statement.
Kihuen thanked his mentor, Reid, former President Bill Clinton, and the culinary union for their support, before turning his sights on his November opponent, Republican incumbent Cresent Hardy.
"Congressman Hardy does not represent Nevadans' values and we will hold him accountable for his shameful record," Kihuen said.
Hardy had 76.8 percent of the CD-4 GOP vote. He was in Washington, D.C., Tuesday and released a brief statement.
"It's an honor to be the Republican nominee and to have kept the trust of the voters of Nevada's 4th District. I look forward to continuing the work I have done, creating jobs, building our economy, improving transportation, protecting rural health, and preserving and strengthening our military and public safety," he said.
Senate Race
Heck and Catherine Cortez Masto both easily advanced beyond the primaries. Cortez Masto had 80.6 percent of the Democratic vote and Heck had 64.9 percent of the Republican vote.
Both were the early favorites for their party's nomination. It's a U.S. Senate race that has attracted national attention, one that Republicans believe they have a chance of gaining with Reid's departure.
Both candidates put out statements.
"This primary was about one thing: selecting the best person to beat Harry Reid's hand-picked successor in November," Heck said in a statement. "I'm grateful for the strong showing of support from Republicans around the state and will carry the momentum of tonight into the general election." Heck, a doctor and a brigadier general in the Army Reserve, said he's the "only one candidate in the race with the real world experience and proven track record of success to represent the best interests of Nevadans."
Cortez Masto, meanwhile, thanked her supporters and took aim at Heck.
"Now, we enter the general election and the voters could not have a clearer choice in the race to be our next senator," Cortez Masto said. "While I have a record of working with both parties to solve problems for Nevada — like passing landmark legislation to combat human trafficking and helping to deliver $1.9 billion in relief for Nevadans foreclosed upon by the big banks — my opponent, Congressman Heck, is part of the dysfunction and partisanship in Washington."
The primary race attracted four Democratic candidates and nine Republicans, including tea party favorite Sharron Angle, who won the Republican nomination in 2010 and lost to Reid in the general election. This time, Angle got 22.8 percent of the GOP vote.
3rd Congressional District
Danny Tarkanian took 32 percent of the Republican vote in a seven-way GOP primary fight for the open 3rd Congressional District seat, according to returns with 100 percent of precincts reporting.
"We're thrilled," Tarkanian said late Tuesday. Tarkanian credited his volunteers and team.
"What the difference was we had a ton of people talking door-to-door," he said, adding that his campaign withstood almost $2 million in attack ads from outside groups.
The Republican race saw a blitz of ads from state Senate Majority Leader Michael Roberson and Tarkanian, a businessman and the son of the late UNLV basketball coach Jerry Tarkanian. Roberson got 24 percent of the vote.
Jacky Rosen took a commanding lead with more than 62.2 percent of the Democratic vote in a six-way contest.
"I have an amazing team," Rosen said in an interview. "They have worked day and night since they got here to help me get my message out."
1st Congresstional District
U.S. Rep. Dina Titus, D-Nev., easily advanced to the general election to run for a third two-year term. She took 82.4 percent of the vote in a three-way primary race, with 100 percent of precincts reporting.
Titus will face Mary Perry in November.
In a six-way GOP primary race, Perry, an attorney, took 25.1 percent of the vote. Stephanie Carlisle got 24.8 percent. Just 27 votes separate them, based on partial returns.
2nd Congressional District
In the three-way Democratic primary in the 2nd Congressional District covering much of Northern Nevada, Chip Evans of Reno was advanced over Vance Alm and Rick Shepherd.
Evans, who was endorsed by U.S. Sen. Harry Reid, took 45.1  percent of the vote with 99 percent of precinct reporting.
He will face incumbent Rep. Mark Amodei, R-Nev. in November.
Review-Journal writer Colton Lochhead contributed to this report. Sean Whaley contributed to this report. Contact Ben Botkin at bbotkin@reviewjournal.com or 702-387-2904. Find @BenBotkin1 on Twitter.