October 16, 2010 - 11:00 pm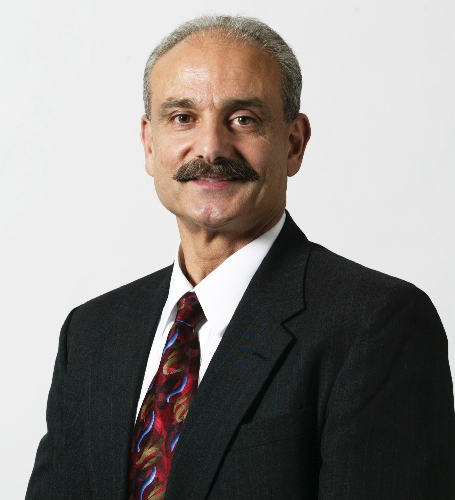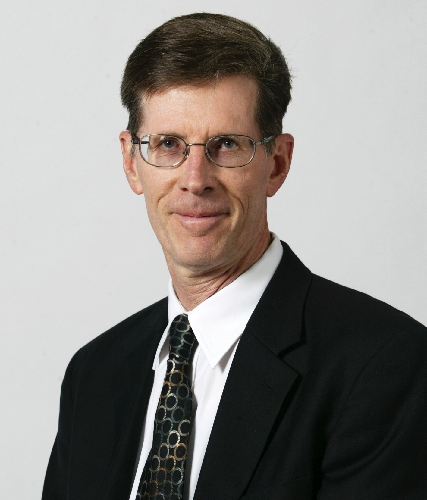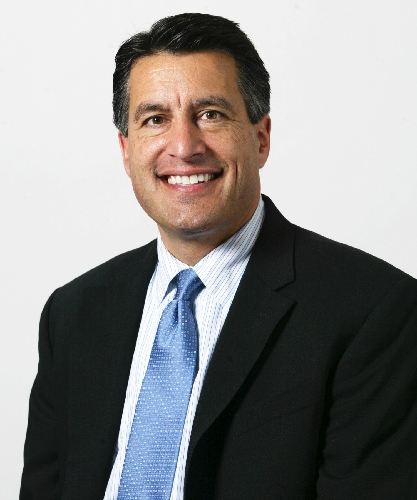 The economy is in shambles, state revenue projections could be $3 billion short of forecast expenses and more cuts to Nevada's already Spartan state services are probably on the way.
Still, there are seven people eager to become the next governor and guide the damaged ship of state away from the rocks.
The major party candidates are Republican Brian Sandoval and Democrat Rory Reid. They are sharing a ballot with David Scott Curtis of the Green Party, independents Eugene "Gino" DiSimone and Aaron Y. Honig, Floyd FitzGibbons of the Independent American Party and Arthur Forest Lampitt Jr., a Libertarian.
The winner will replace incumbent Republican Gov. Jim Gibbons, who is in the final weeks of a tenure that started under allegations he assaulted a Las Vegas cocktail waitress, then operated in an environment of near-constant conflict with the Legislature, and closes with his divorce and his recovery from serious injuries suffered in a fall from a horse.
Despite Gibbons' tumultuous term as Nevada's chief executive, both Sandoval and Reid promise to carry forward his legacy of refusing to raise taxes regardless of circumstance.
Sandoval has been the front-runner since he entered the race on Sept. 15, 2009, after stepping down as a federal judge.
His lead over Reid has fluctuated week by week, but the average polling margin is about 13 percentage points and it hasn't yet shrunk within the margin of error in any credible poll.
That status has allowed Sandoval to mostly avoid directly engaging Reid on the issues. Sandoval released an education plan in May but as of Oct. 1 hadn't unveiled the finance plan he promises will balance the state budget without raising taxes.
"I'm going to put out a thoughtful budget or a budget analysis when it is ready; that is when we will produce it." Sandoval said Sept. 22.
When pressed for specifics, Sandoval points to a proposal he issued before the Legislature convened a special session in February to patch a short-term budget hole of about $805 million.
Sandoval's plan called for 4 percent across-the-board pay cuts for state workers and teachers; cutting $110 million in class-size reduction money and privatizing services such as the state motor pool and prison medical care. He also called for a sell-leaseback deal for state buildings to raise about $250 million, a proposal fiscal analysts compared to using long-term debt to pay short-term expenses.
The total plan fell short of closing the short-term budget hole the Legislature eventually filled with a combination of short-term cuts and tax and fee increases.
"I felt it was incumbent as a candidate for governor to come up with a plan to balance that budget without raising taxes, without mass layoffs and without hurting services for the most vulnerable folks in our society," Sandoval said in August.
Sandoval's education plan has been his most detailed proposal so far. Highlights include a system for assigning letter grades to schools based on student performance and giving students in schools that receive "D" or "F" grades an opportunity to go to a better school.
Sandoval would do away with teacher tenure and pay teachers based on how much the students learn. He also would abolish what he calls "social promotion" of students to grade levels for which they are unprepared and improve academic tracking of students.
Sandoval said he would implement a program of school vouchers that would allow parents to use public money to send their children to private schools. A voucher plan may require a change in the state constitution, which would be a tall order for any governor.
Much of Sandoval's campaign has been based on his resume.
Before his stint as a federal judge, Sandoval, of Reno, was chairman of the Nevada Gaming Commission, attorney general and an assemblyman representing Washoe County's District 25.
Reid's campaign has been the opposite of Sandoval's, at least stylistically.
Sandoval's polling advantage has forced Reid to campaign aggressively, with much of the focus in recent weeks on negative attacks.
Reid, chairman of the Clark County Commission, has downplayed the fact that he is the son of Sen. Harry Reid, D-Nev. He has focused largely on plans he has issued to improve the economy, reform ethics laws, balance the budget and upgrade schools.
"I have said what I would do. I've put it out in black and white," Reid said of the campaign against Sandoval after a recent rally. "He is hiding; he is not telling Nevadans about anything he would do other than cut education."
Reid's focus has been his 23-page education plan that calls for more authority in the hands of principals and individual schools, and a system of teacher and student evaluation based on improvement over an academic year.
Reid's plan would have the state director of instruction report directly to the governor, offer incentives for teachers to work in at-risk schools, make teacher evaluations more extensive and allow parents to choose their child's public school.
One major contrast with Sandoval's plan is that Reid does not employ private school vouchers, which he said simply divert money from the public system to a small group of families that can afford private tuition.
Reid also has pledged to avoid any cuts in public school or college spending, although critics have said continuing state worker furloughs to make ends meet without a tax increase amounts to an indirect cut.
Another contrast with Sandoval is that Reid released a plan to balance the 2011-13 budget months before the election.
Like Sandoval, Reid has said he can balance the budget without raising taxes.
His plan calls for cutting the budgets of the state controller's and treasurer's offices by 50 percent, and the Supreme Court's budget by 25 percent, placing the Department of Motor Vehicles and Taxicab Authority within the Nevada Department of Transportation, putting state government on a four-day work week, continuing unpaid furloughs and a wage freeze for state workers.
Reid also expects the state economy to recover enough in the 2012-13 budget year to head off a projected $615 million revenue decline — an expectation that analysts call wishful thinking.
Still, Reid maintains he will stick to the plan.
"I've said that I won't propose new taxes. That's what I've said," Reid said in describing his plan in September. "And I've put forward a budget that shows I can balance the budget without new revenue."
Reid has said he would be willing to sign a budget that includes tax increases, a statement from which he subsequently retreated.
While Sandoval and Reid are the focus of the race and the only candidates participating in widely broadcast debates, most of the unconventional ideas are coming from long-shot candidates.
DiSimone has a plan to balance the budget largely by allowing drivers to pay for the right to drive as fast as 90 mph on state highways.
"Drivers already drive that fast, I'm actually just going to make it legal and collect that money," DiSimone said of the plan, which he estimates will generate $1.3 billion annually.
Curtis said he wants state control of Bureau of Land Management property in the central and northern parts of the state, where he would grow food to give to the poor and unemployed.
"If we actually grow simple crops in the state it gives us control over the quantity; it also gives us security over the food," he said.
Curtis also proposes changes to the state's tax structure.
"I think there needs to be a re-calibration so everybody is paying a fair rate, that might also result in tax decreases for some of the people," he said. "I think there should be a very slight corporate tax, 1 percent, just so that we are getting revenue from as big a net as possible."
Honig has said he would raise revenue by pushing for a state lottery, saying it is "criminal" that residents aren't already afforded the option.
"In the pursuit of happiness they should be able to take their hard-earned money or their savings and purchase lottery tickets," he said.
Honig also said he would increase education funding.
"We need to change our image here in Nevada," he said. "We have to show everyone we value education."
FitzGibbons' agenda calls for a plan to "restore to Nevada the powers each state retained when the United States Constitution was ratified."
He plans to ignore federal laws and requirements he said are unconstitutional, including any provisions of the Patient Protection and Affordable Care Act that would apply to Nevada.
He also plans to claim federal land in the state and auction it off, and to restructure the Department of Motor Vehicles to have driver's licenses that don't require renewal for good drivers and eliminate smog checks.
Lampitt said he would reduce spending and increase revenue in part by legalizing marijuana use.
"Stop spending our time enforcing this law, save money on the enforcement of it," Lampitt said. "Anybody serving time for marijuana should be released, then let's start taxing it and let's start regulating it."
Contact reporter Benjamin Spillman at bspillman@reviewjournal.com or 702-477-3861.
2010 GENERAL ELECTION VOTER GUIDE
GOVERNOR DUTIES
The governor's chief responsibilities are setting policy for the state and making budget recommendations to the Legislature. The governor also appoints members to more than 200 state boards and commissions, including the Gaming Control Board and the Public Utilities Commission. The governor serves a four-year term and is paid $149,573 per year.