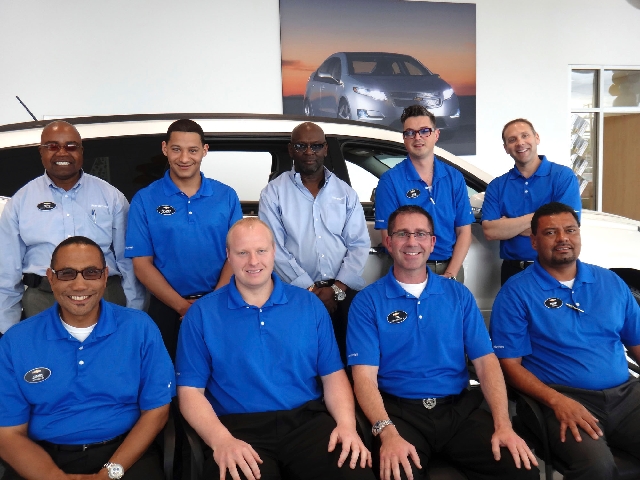 Several employees of Fairway Buick GMC, Fairway Chevrolet and Henderson Chevrolet recently received the Mark of Excellence from General Motors.
Greg Heinrich, the dealerships' owner and president, congratulated his staff members, saying the award is like receiving an Emmy in the car business. He said the honor is difficult to achieve and it is presented only to an elite group.
Heinrich credits his staffs' hard work and dedication for helping Henderson Chevrolet receive a Dealer of the Year award, which is presented only to the top 50 Chevrolet dealers nationwide.
Those honored were:
Fairway Buick GMC
Retail sales manager: Matthew McCombs.
Fairway Chevrolet
Retail sales consultant: Henry Andino, James Boyd, Mark Olson, Jeramie Simpson, Thurston Simpson, Timothy Slaick and Fritz Vital.
Retail sales manager: Mark Faden and Judd McCune.
Henderson Chevrolet
Professional service guild: Ray Beauchamp, Larry Carter, Pat O'Grady, Eric Strauss and Andy Whisenant.
Retail sales consultant: George Andrade, Daniel Gallagher, Joseph Gallagher, Dan Gough, Eric Grant, George Nazario, Patrick Thomas and Shawn Vanbuskirk.
As a recipient of GM's Mark of Excellence, each will receive a ring, desktop award and special business cards. The professional service guild award also comes with a toolbox medallion or certificate of achievement.