Henderson Libraries gala attracts capacity crowd
December 14, 2013 - 2:03 pm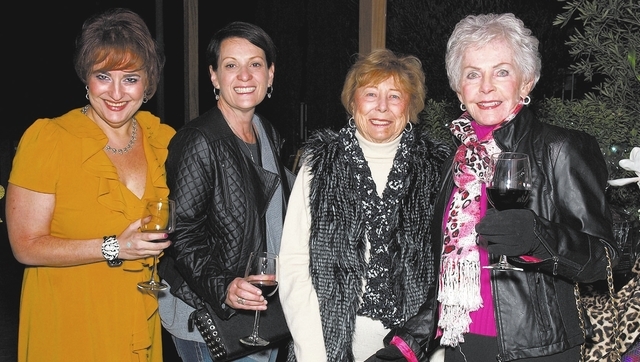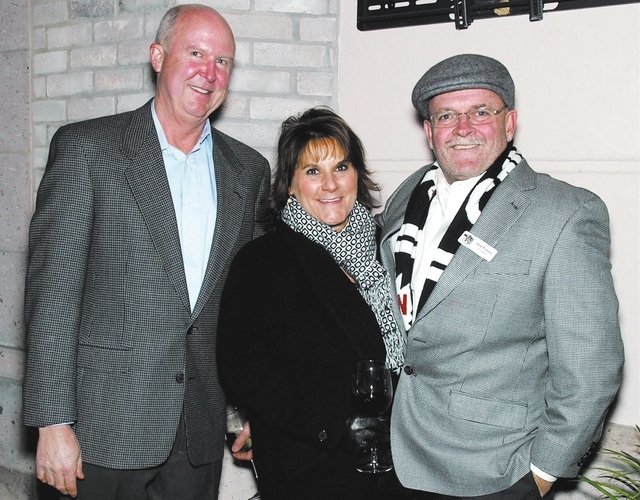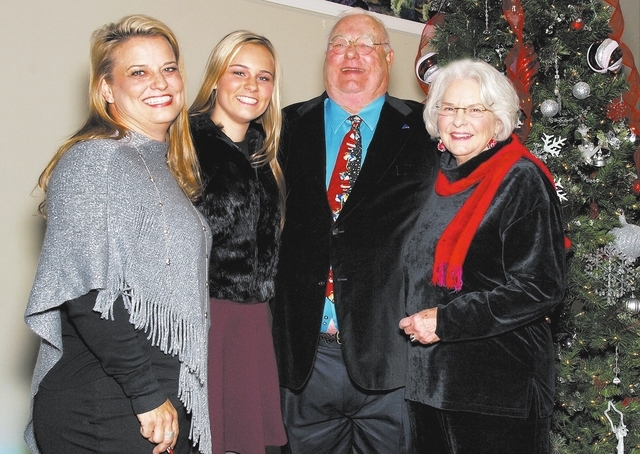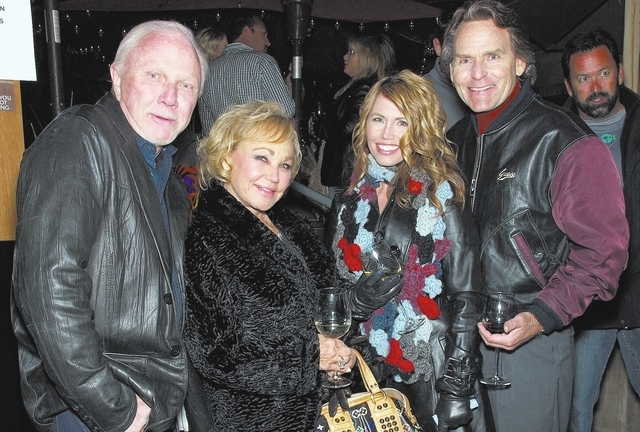 Friends of Henderson Libraries presented their annual Library Tree Lane gala and reception recently at Paseo Verde Library. A capacity crowd bid on wreaths, minitrees, 225 baskets brimming with wonderful items, book bundles and opportunity tickets for 23 items.
Allan Grant served as the event's master of ceremonies, announcing the eight sections of the silent auction.
The 2013 library gala also honored the Spina and Fielden families.
Laura Jane Spina initiated the fundraiser in 2004 and led the event for seven years. Her parents, Jane and Robert Fielden, have supported the library gala since its inception.
Each year, six trees are decorated for a charity and delivered to the designated recipient courtesy of Capitol North American.
Winning the title of Most Elegant Tree was the "iMAGiNEation"-themed tree sponsored by iMAGiNE Communications. Designed by Sherry Kunzweiler, Marie Logue, Elaine Schwartz and Joy Tweddle, it will be given to Safe House.
The Most Creative Tree was sponsored by the Las Vegas Sun and titled, "Yes, Virginia, There's a Santa Claus." Donna Lee, Annie Haines and Joy Tweddle decorated the tree, which will go to Aid for AIDS of Nevada.
Green Valley Rotary's tree, "Friends," by Carla Knoop, will be donated to St. Therese Center. Findlay Toyota's "Little Drummer Boy," by Lala Cantreras, went to Stephanie Bernas. BDO/USA LLC contributed the tree "Sugar Plum Dreams," by Michelle Bryner, that will be delivered to St. Jude's Ranch for Children. Charles Schwab's tree, "Silver Bells," by Carla Knoop, will go to Adam's Place.
Enjoying wine, appetizers and cooked-to-order bananas Foster by Emery's La Barrista were Henderson Councilwoman Gerri Schroder; Lawrel Larsen; Dorothy and Danny Lee; Joan LeMere; Juliana McRae; Sondra Lynch; Laura and Rene Alcaraz; Kathleen Rehorst; Monica Fuller; Irene Albrecht; Diana Collins; Marianne Robinette; Andrea Frazier; Maureen Kane; Clarice Wilbur; Mimi Rodden; Joan Kirschner; and Henderson's Libraries President Marian Brown.
The event's guest author was New York Times best-selling novelist Robyn Carr, who autographed her books.
Julie Buckley and Jean Pinckard were the gala's co-chairwomen.
Helping homeless high schoolers: Project 150 celebrated its second year with a fundraiser recently at Dom DeMarco's Pizzeria. The charitable organization got its name from its first set of clients, 150 homeless Rancho High School students.
More than 175 guests participated in a silent auction and drawing to support the organization.
Project 150 President Don Purdue spoke of his organization's providing food, clothing and basic necessities to more than 1,000 homeless and disadvantaged teens from 30 high schools across Las Vegas. The group's mission is to enable the teens to stay in school and get an education.
The evening offered live music, a silent auction and great food for a great cause.
Guests included Nancy and Robert Peccole; Dawn Heaney; Denise Erickson; Pamela Puppel; Ruth Furman; Lori and Jeff LaPour; Deanna Bicker; Brian Burton; Dana Kanne; Rich Howe; Rob Peccole; Margaret and Carl Johnson; K.C. Scherrer; Rob Beville; Terry McBeath; Betsy Rhodes; Cheryl and Bert Purdue; Steve Rhodes; Laurie Abdo; Albert Scalleat; and Paula and Joe Hill.