Homebuyers can land second-chance mortgage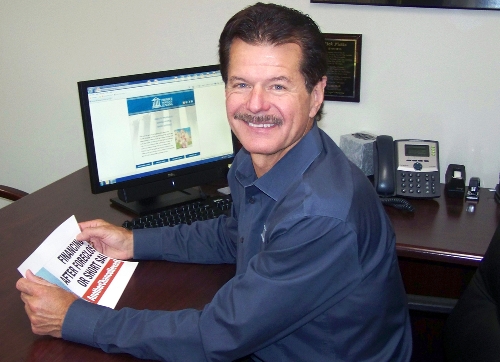 Homeownership might not be out of reach for thousands of Nevadans who have recently experienced a short sale or foreclosure through various lending options such as second-chance financing programs.
Programs, such as Premier Mortgage Lending's Another Chance Home Loan Program, offer qualified borrowers with a short sale or foreclosure a second chance at homeownership by connecting borrowers to private lenders.
However, many Southern Nevadans who might qualify are unaware of such opportunities because lending guidelines can sometimes be confusing, according to Rick Piette of Premier Mortgage Lending, a full-service lender based in Las Vegas.
"There are thousands of people in Southern Nevada who have lost their homes due to the economy, and they want to buy another home but don't think they can," Piette said. "Some people are surprised to learn that they have the option of buying a home right after experiencing a short sale or foreclosure through private mortgage programs because they are only told about the standards followed by the GSEs (government-sponsored enterprises) that are used by conventional lenders.
"According to the manuals followed by GSEs such as the VA (Veterans Affairs) or FHA (Federal Housing Administration), you must wait at least two or three years after a short sale and longer for a foreclosure. If you've experienced a bankruptcy, it's even longer before you may be able to qualify for a conventional mortgage. In reality, it's often longer than that because of the automated underwriting systems used to review applicants' files," Piette said.
"However, through private mortgage lenders like Premier Mortgage Lending, qualified borrowers can buy a home at today's low housing prices. Through our Another Chance program, you have the opportunity to buy a home now rather than wait and hope that prices don't increase despite the early signs that Southern Nevada's housing market is starting to recover."
Piette said Another Chance is a "second-chance financing" in that it provides borrowers who have experienced a short sale a second chance at homeownership and the opportunity to purchase a home the day after a short sale through privately funded, full-documentation home loans.
Through the Another Chance program, private and institutional portfolio lenders offer home loans following full-documentation underwriting guidelines.
These 15- or 30-year, fixed-rate loans carry interest rates that are typically higher than traditional mortgage rates, and require at least a 20 percent down payment. Borrowers may close within 30 days from the time of loan approval. Borrowers may refinance the loan at any time without penalty.
An Another Chance mortgage can be used on the purchase of a resale or brand-new home. The lender is currently working with many of the valley's major builders, including Beazer Homes, D.R. Horton, Dunhill Homes, Harmony Homes, KB Home, Pardee Homes, Pulte Homes and Del Webb, Ryland Homes and William Lyon Homes.
An often recommended first step in buying a home is mortgage prequalification, a complimentary service provided by Premier Mortgage Lending that also connects borrowers who qualify to traditional mortgages.
"Meeting with a mortgage specialist and becoming prequalified before shopping for a home is very important and empowers the homebuyer," Piette said. "During the prequalification process, we can help potential borrowers determine the type of mortgage they may qualify for, the monthly mortgage payment they feel comfortable paying and how much they can spend on a home. After they have all that information, they can decide whether now is the right time for them to buy a home."
For details about Another Chance Loan Program, mortgage prequalification or appointments, call 485-6600 or visit www.premiermortgagelending.com or AnotherChanceNevada.com.
Premier Mortgage Lending is at 8689 W. Sahara Ave., Suite 100.
The company is a member of the Better Business Bureau and Southern Nevada Home Builders Association, as well as an affiliate member of the Greater Las Vegas Association of Realtors.