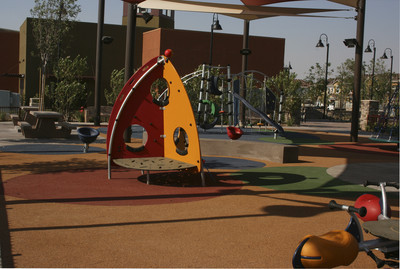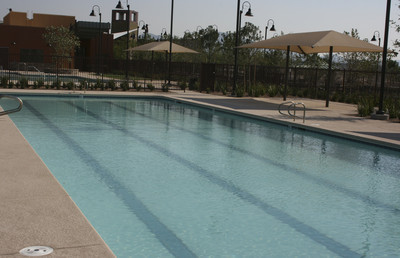 Inspirada, a new master-planned community located in the southern foothills of the Las Vegas Valley, is holding a two-day grand opening celebration 10 a.m. to 4 p.m. today and 11 a.m. to 2 p.m. Sunday.
Las Vegas native and "American Idol" star Mikalah Gordon will be on site to serve as the grand marshal of a hometown parade beginning at 11 a.m. today. Gordon will participate in an official grand opening ceremony with a live performance of "The Star- Spangled Banner."
Stilt walkers, jugglers and balloon artists will be on hand. Booths will feature interactive demonstrations, including science experiments by Mad Science Productions, craft making by the Mad Hatters and ceramics demonstrations by a local potter.
Additionally, a chalk artist will create original sidewalk art and a representative from the nearby Sloan Canyon National Conservation Area will discuss exploration.
The main stage in the center of the park will feature local performing groups throughout the day today, including the Broadway Bound Divas and a hip-hop dance troupe, among others.
The Desert Mermaids will perform at the park's swimming pool. Games such as sack and relay races, Hula-Hoop lessons and tug of war will take place at the park's lawns, along with checkers and chess set up at game tables. Both park swimming pools will be open to let participants cool off, weather permitting.
The activities continue Sunday with a picnic in the park with free food, games and prizes.
"We are pleased to be officially introducing Inspirada to Southern Nevada," said John A. Ritter, chairman and chief executive officer of the Focus Property Group, which operates as the general manager of the master-planned community. "Inspirada truly will be a city within a city and will incorporate the best attributes of New Urbanism. Designed as a truly walkable community with great gathering places and diverse architecture, Inspirada will bring a true sense of community to its residents."
The event will showcase the first community park, Solista Park, while highlighting the home designs of KB Home, Toll Brothers and Meritage Homes. Model home subdivisions will be open for viewing with homes available from 1,300 to more than 4,000 square feet. Prices begin in the mid-$200,000s.
Seven individual villages will comprise the Inspirada community. Civic amenities such as schools, police and fire stations are interwoven throughout the community, while a town center will house restaurants, cafés and shops.
Inspirada offers five home styles, each with an extensive selection of floor plans and exterior architecture choices – many being seen in Las Vegas for the first time.
The Estate Homes, which range from 2,200 to 4,400 square feet, are the largest single-family residences available in the southeast community.
These homes are available in one or two stories and feature open balconies, wrap-around porches, casitas, intimate backyards and recessed oversized two- and three-car garages with porte cocheres. Select models provide additional living quarters for guests.
Village Homes, also available in one or two stories, measure 1,900 to nearly 3,500 square feet. Front porches with arched or covered entries are featured characteristics.
Garden Homes are two-story residences that measure 1,350 to 2,000 square feet with front landscaped paseos.
Inspirada offers two additional home styles: City Homes and Mansion Homes. City Homes provide a style of living reminiscent of that found in major metropolitan cities and are available in two- or three-story floor plans ranging from 1,400 to 2,800 square feet.
City Homes offer varied upscale design options, some with individual stoops providing direct access to landscaped streetscapes. Mansion Homes consist of four residences grouped together under one roof with the external appearance of one home.
Individual units range from 1,400 to 1,700 square feet and include wrap-around porches, balconies and patios and a shared private motor court with hidden two-car garages.
In addition to KB Home, Toll Brothers and Meritage Homes, the consortium of nationally recognized and award-winning home builders and developers that have come together to create Inspirada along with the city of Henderson include Focus Property Group, Woodside Homes, Kimball Hill Homes, Pardee Homes and Beazer Homes.
Inspirada is located at 1890 Via Firenze in Henderson. To visit, take Interstate 215, the Las Vegas Beltway, exit on Eastern Avenue and head south to St. Rose Parkway. Turn west to Starr/Executive Airport Road and turn south. Follow the signs to the community entrance. The Inspirada information center is open daily from 10 a.m. to 6 p.m.
For further information, call 866-758-5483 or visit inspirada.com.