Is neo-retro design a fad?
December 24, 2010 - 12:00 am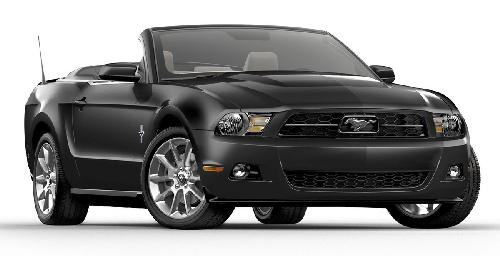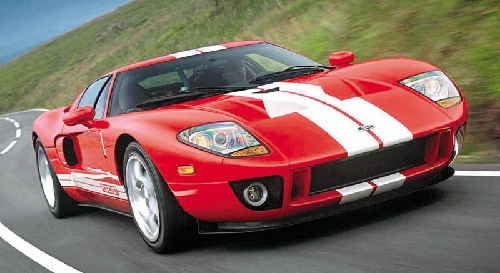 When the Volkswagen "new" Beetle arrived near the end of the last decade (geez, that sounds like a long time ago, doesn't it?), it ushered in a largely untapped way of marketing cars: making something old new again.
And so the "retro" craze began. Soon, there was a Chrysler PT Cruiser and a whole slew of Ford products that combined past styling cues with modern technology.
Was/is it a good idea? Like everything else in life, the answer isn't a simple one.
Blending old features into a new car with a new name helped the PT Cruiser sell by the hundreds of thousands. People were attracted to the nostalgia it presented. Where there's appeal, there are cars to be sold.
However, trying to make a brand-new version out of an old name? That appeared, at least in the beginning, to be a little bit trickier. A case in point was the "new" Ford Thunderbird that lasted from 2002-'05.
What led to its demise? Obviously falling demand, but was that because of price, performance or practicality reasons? Is there something missing? Maybe a bit of all of it? Or, was it — gulp — a sign that the retro bubble was about to burst? The latter was certainly not the case if the Ford GT that followed had anything to say about it. For a lack of a better word, that car — aside from its sky-high price — was an utterly perfect blend of speed, beauty and a name from the past. It put the retro in "retro." High demand has led to strong pricing for used models.
And then there's the current Mustang, which has been one of the hottest-selling cars in Ford's fleet, no matter if it's considered somewhat seasonal, even impractical. No matter what the T-Bird story implies, the GT and the Mustang are proof positive that it's actually possible to recreate the past without trampling all over the legend that goes with it.
So, we know that retro isn't a dying trend. Perhaps it's the shelf life. No matter how good any vehicle is, it has an expiration date, right? Not exactly. The PT Cruiser and New Beetle were around seemingly forever: more than a decade in the case of the Volks. What's interesting, however, is that if you forget the retro look, these two cars are actually very useful machines. They'll be bought and sold over and over again because of their practicality, even if their looks aren't what they used to be. Usefulness is probably the key to longevity with retro theme being a bit of a perk.
How will that work out over the long haul for the Chevrolet SSR truckster that was built between 2003 and 2006? That's hard to say, but it was not a truck and it was certainly not a car, so when the retro attraction wears off — if it wears off — will people continue to pay big money for it on the used market for a vehicle that just looks interesting?
And then there was the short-lived "new" Pontiac GTO, proof that you can't expect the public to automatically fall in love with a vehicle because you put a badge that everyone loves on the fender. The fact is there was so much fussing over the name — and whether the vehicle represented it — that few people seem to realize that the GTO was actually a wonderful driving machine all by itself. Pontiac could have called it a Grand Prix or made up a new name, but as soon as "GTO" was put on the fender, the critics were ready in the bullpen with their bats (and torches and pitchforks).
It's the same kind of fired-up reaction that Dodge received over the four-door Charger, a car that back in the day was only ever offered as a two-door and car with a name that's just as sacred as "GTO." Dress up this Chrysler 300 derivative sedan with some "R/T" and "Daytona" badges and put a "Hemi" under the hood and do you really have a tribute to the past? Not exactly, but the car will see life for the 2011 model year with a few more touches from the past to make it look more Charger-ish.
There's no question that when you look into the rearview mirror that you had better be careful where your concentration is or you just might have a (marketing) wreck on your hands. There have been very few of those.
All this to ask the most obvious question of all: Where do you go after you've done the retro thing? What will the next Camaro look like? And the Dodge Challenger? Have the manufacturers who heavily rely on the past for their current crop of hot retro models painted themselves into a corner?
Think about it and let us know.
Rhonda Wheeler is a journalist with Wheelbase Media, a worldwide supplier of automotive news, features and reviews. You can e-mail her by logging on to www.wheelbase.ws/media and clicking the contact link.