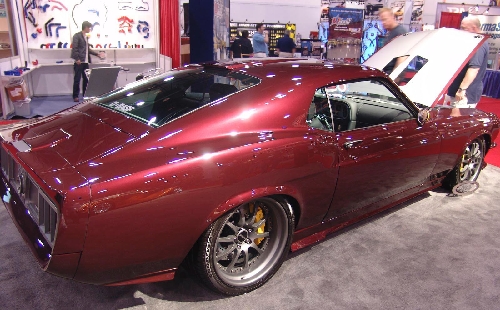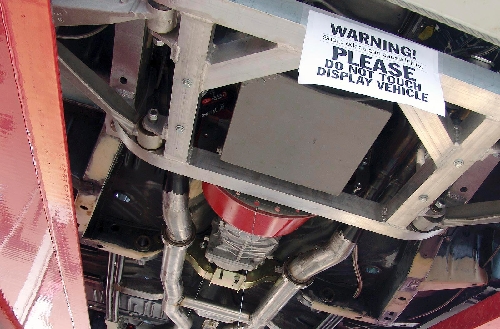 If you're like me, you love going to car shows. Any kind of car show, really, whether it's a gathering of the local AMC Gremlin club, a larger mixed regional event or an enormous show such as the Specialty Equipment Marketers Association event held every year in Las Vegas.
No matter where you go, you'll either see something – or meet someone – new and interesting.
And no matter where you go, the sign in the window of the cars reads the same: "Please don't touch this car unless you are … naked."
Since there are few naked people at car shows, you would think that the vehicles are left pretty much untouched. But there's always someone who thinks they know better ("surely they don't mean me …") or someone who just doesn't realize they happen to be leaning against a $100,000 car with a $20,000 paint job, grinding their wallet chain up and down the front fender and door.
Does anyone really wonder why there's a sign in the window that reads, "Please don't touch this car unless you are naked?"
As the cost to properly and entirely restore a vehicle – depending on condition and how difficult it is to source replacement parts – can easily top $50,000, owners are much more skittish about bringing their cars out. Can you blame them?
But a car show is just as much an educational experience as it is a beauty pageant. It's important for youngsters, especially, to learn and know this part of their history since it's not taught in school. For every kid who runs up and slaps the door of that $100,000 car with two ice-cream-covered hands, there's another staring inside with wide eyes and hands in their back pockets as the parents explain what the vehicle is.
Often, it's something like, "This is what grandpa used to drive."
"Realllly? Grandpa drove this car?" the youngster will look up and ask in earnest.
It gives old cars meaning and purpose aside from just looking great in the bright sunshine. It's about learning, remembering, respecting and sharing information.
Car shows are becoming cultural experiences and the owners who dare exhibit their prized possessions are answering a lot more questions. Owners of old cars aren't just owners. Their experiences and knowledge are vital to the education process. They're expected to be historians and they need to strive to make car-show experiences fun and memorable for youngsters and not in a bad way.
In exchange for this privilege, we have a few responsibilities as showgoers: to make the experience a memorable one for the owners and not because we banged a stroller into the side of a $500,000 1970 Plymouth Hemicuda convertible.
Most shows that charge an admission are not going to allow in spectators on bicycles, skateboards or roller blades. The risk of damage is just too great. At some high-end shows, even strollers won't be allowed in and you had better keep that camera that's dangling around your neck in close proximity while you lean your head in the window of a million dollar McLaren F1. And don't get angry if you're asked to leave Fido at home. If he jumps on or in the family minivan, there's little to stop him from doing so at a car show, even if he's on a short leash.
Most importantly, the car owners are not baby sitters. If you think a car show is like the mall and it's OK to let the kids run wild, you might just find out the hard way that organizers and vehicle owners don't take this neglect lightly.
A rock innocently bounced off a $20,000 paint job is your $20,000 problem. You break it, you buy it. Walmart might let your kid off the hook with a broken glass, but that won't fly in a place where some people have spent their entire life savings and years perfecting their vehicle. A car show is not a playground. People who treat it that way are abusing the privilege of seeing all these splendid vehicles in one place.
Look at it this way: The owners have the burden of actually owning their cars, caring for them, paying for them and learning about them. And now's your chance to see them. As a showgoer it's up to you to be courteous and responsible. That's it. That's all. It seems like a small price to pay to see millions of dollars worth of historic vehicles in one spot on one sunny day.
Keep this in mind as winter turns to spring and everyone will have seen something – or met someone – new and interesting and the signs in the windows might change to read, "This car is my life and an important part of our history, please feel free to ask me all about it … and you don't have to be naked."
Rhonda Wheeler is a journalist with Wheelbase Media, a worldwide supplier of automotive news, features and reviews. You can e-mail her by logging on to www.wheelbase.ws/media and clicking the contact link.