Jeb Bush suspends presidential campaign
February 20, 2016 - 6:07 pm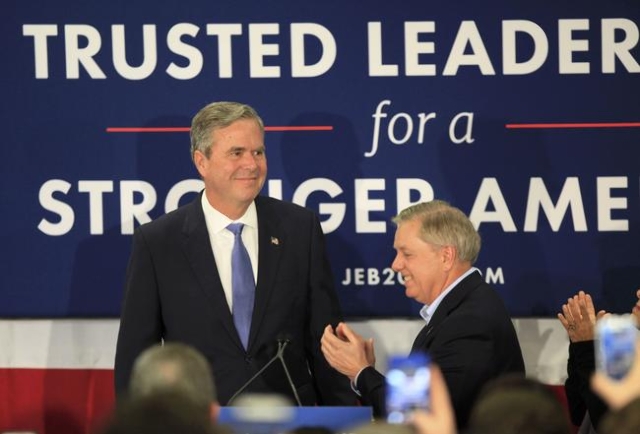 Former Florida Gov. Jeb Bush has dropped out of the Republican presidential race, he announced tonight in South Carolina.
Bush suffered a distant fourth place finish in today's South Carolina primary and announced he had suspended his campaign, ending his dream of becoming a third Bush president after his father and brother.
"The people of Iowa, New Hampshire and South Carolina have spoken, and I really respect their decision," an emotional Bush said in Columbia. He finished far out of the running in each of the first three states.
Front-runner Donald Trump, 69, easily defeated Florida Sen. Marco Rubio and Texas Sen. Ted Cruz, who were in a close fight for second place and the right to declare themselves the main anti-Trump alternative.