Karate instructor uses new school ways to reach kids
September 18, 2015 - 12:41 pm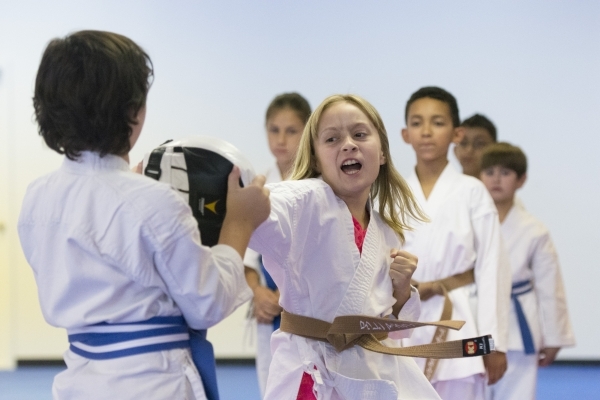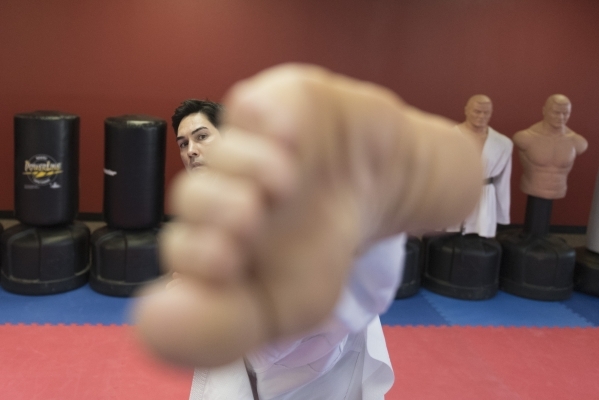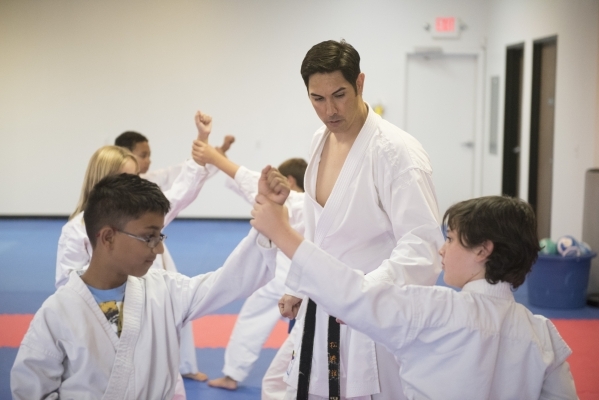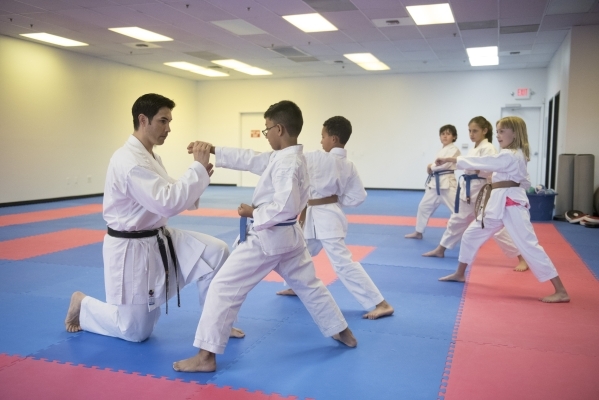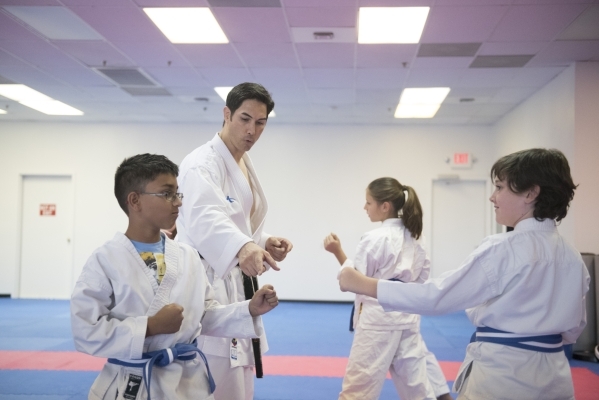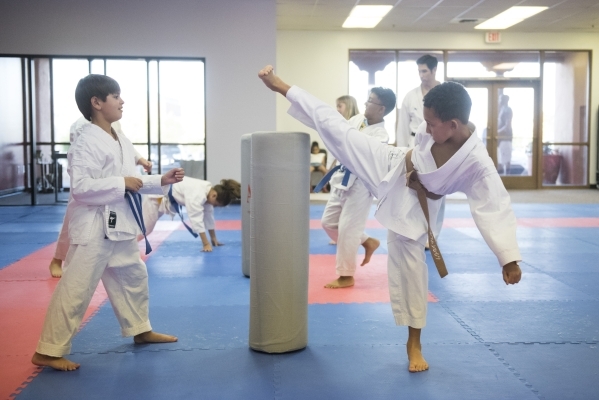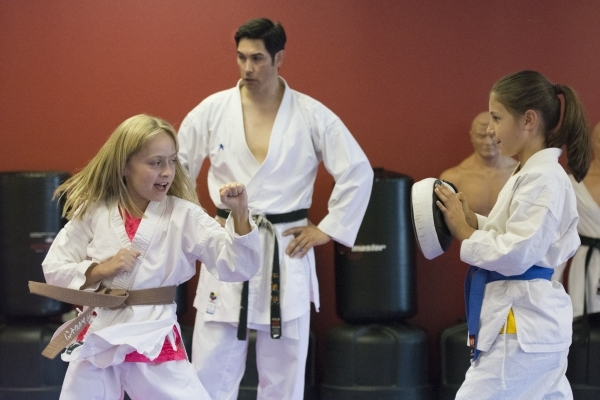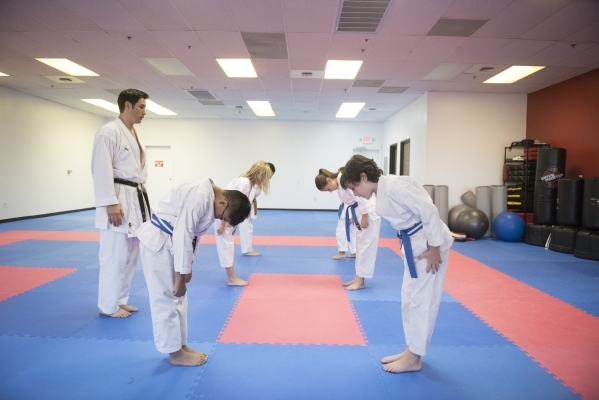 Hiro Karate was set to move to a new location Sept. 8: 8433 W. Lake Mead Blvd. The move was due to noise issues at its former location, where a dance studio shared a wall.
Hiro — which rhymes with hero — Karate has roughly 90 students, the vast majority of them teens or younger.
The change comes as owner/operator Hiroshi Allen, 42, was chosen by Deluxe Corp. as one of its 100 Notable Entrepreneurships for a Centennial celebration. In February, Allen was filmed for a "Shark Tank"-like small business profile to debut in September at smallbusinessrevolution.org/story/hiro-karate.
It's been a twist of fate for someone who thought they'd never practice karate again after college.
Allen was born in Japan but grew up in Louisiana. That's where his parents, Bob and Nikki, had their own karate studio. He started lessons at age 4.
"It was like going to school," he said. "It was something you did because your parents told you to."
Allen progressed through the belts, and by age 15, he began teaching at another facility that had lost its instructor.
"I taught alongside Doug Dominick," he said. "He had to drive me there because I wasn't old enough to have a license."
Dominick, now an attorney in Shreveport, La., was the captain of the Northeast Louisiana University karate team, which Allen's father coached.
Allen attended California Polytechnic State University and graduated from Northeast Louisiana University, intending to use his bachelor of science degree in microbiology.
Instead, he had an epiphany while talking with some of his students who were weighing the options of going to college or joining the military.
"I realized I really have an influence on my students," he said. "… Some of them will email me, now that they're adults, and tell me how karate helped (shape their lives). They have a greater sense of discipline, of time management — things they apply to other areas of their lives. I call it 'My Tool' — it's how I convey not just karate but life skills."
Allen has competed in various tournaments. As a U.S. National Team member, he is a seven-time national champion, beating out more than 80 countries. He made it to quarterfinals (finishing in the top eight) of International Olympic Committee-sanctioned events, Pan American Games, World Championships, World Cup, World University Games and Pan American Championships.
He also has coached five students who have qualified at the U.S. Team trials and competed on the Junior National Team, with two competing in August in Boliva for the Junior Pan American Championships. He has coached more than 100 U.S. National champions, Junior Olympic medalists and a U.S. Open medalist.
Allen came to Las Vegas in 2001 with his wife, Mary, a pharmacist. He opened his karate studio at the Las Vegas Sportspark, 1400 N. Rampart Blvd., soon after.
Mike Bellon of Summerlin, who has studied martial arts all his life, enrolled his son, Vincent, 13, in Allen's school about eight years ago.
"What's unique about Hiroshi Allen is that he's found a way to combine the old school way of doing things — the tradition, the discipline — with the new school ways," Bellon said. "Kids these days, if they're not entertained, then every two minutes, they're checking their phones, but he finds a way to teach kids a little differently, a way to keep this generation engaged."
Allen said he has never had to use his skills to protect himself. Ironically, the only time he might have been in the position to need to use them, he was asleep: It was in July when a burglar broke into his house and stole items including his computer. Allen, his wife and their two children were asleep the whole time.
But one of his students, Shelby Fowler, 18, did have occasion to put her skills to the test. She was jumped by an assailant and instinctively struck back, sending her assailant to the ground, before she ran off.
Visit hirokarate.com or call 702-845-4475.
— To reach Summerlin Area View reporter Jan Hogan, email jhogan@viewnews.com or call 702-387-2949.
Hiro Karate
Visit hirokarate.com or call 702-845-4475.