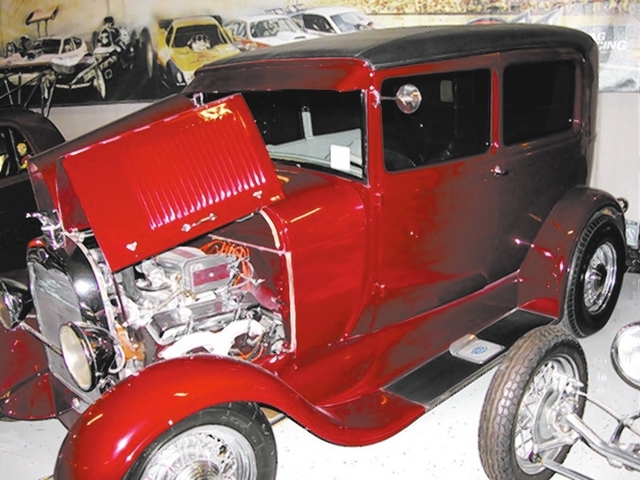 The Kiwanis Club of Las Vegas will hold a benefit tour of the Goldstrom Private Auto and Collectibles Museum on Saturday, from 5:30 to 7:30 p.m. at its five-warehouse location at 5375 S. Cameron St.
Prepaid admission is $25 or $30 at the door.
The benefit is for Kiwanis Club student scholarships and American Parkison Disease Association of Southern Nevada.
"We are delighted that Art and his daughter Sheri Goldstrom are offering our Kiwanis Club the opportunity to produce this benefit and bring in members of the community to see this incredible and fabulous collection of cars and special collectibles like no other museum in Las Vegas," Kiwanis Club President Len Yelinek said.
The Goldstroms have spent more than 20 years putting together their five-warehouse collection of vintage cars, race cars, muscle cars, motorcycles, rare classics, memorabilia, go-karts, Elvis memorabilia, toys and appliances.
Anyone may attend. Light food will be provided.
For tickets, contact Pete Shevlin, chairman, 702-327-9769, or www.kiwaniscluboflasvegas.org.