Lexus service manager aims to please customers
September 26, 2013 - 3:12 pm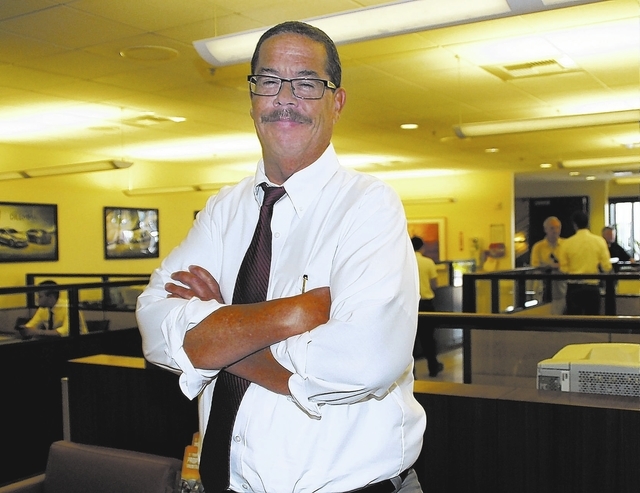 Ted Roach has been working in the car business since 1981, but only in the past seven years at Lexus of Las Vegas has he realized how superior customer service and employee appreciation can make a difference in the success of an automotive dealership.
"Lexus is the leader in customer service," said Roach, service manager at the dealership. "We set the bar high for everyone in the industry. We have one of the biggest loan-car fleets in the (Las Vegas) valley. We have seven service advisers who service on average 100-plus customers a day. We strive to make sure customers experience luxury-brand service."
Part of the key to Lexus of Las Vegas' customer satisfaction is the way the service department operates when customers bring in their vehicles for service. Roach compares it to military precision.
He said customers are greeted immediately when they arrive on the service drive, and their vehicles get tagged and written up for a service adviser to review. Lounges are provided with amenities that include computers for personal use, coffee, bottled water, soft drinks and snacks.
Shortly after arrival, a customer service adviser sits down with each customer to explain what repairs are needed to the vehicle.
Roach said appointments are not necessary, but calling ahead to schedule service is always recommended.
"I feel we have the best team in the automotive industry," Roach said. "I'm honored to be part of this company."
When not at work, Roach said he enjoys a variety of outdoor activities such as boating, camping and salt-water fishing. He especially likes angling off the Florida coast near Key West and Marco Island.
"You never know what's coming out of the water there," Roach said. "You could snag a sting ray, puffer fish or shark."
Roach recalled catching a 5-foot tiger shark that he happily let his fishing guide reel into the boat and cut the line.
"I'm a catch-and-release fisherman," Roach said. "It's a fun sport that I have been doing for years, and I really enjoy it."
The Lexus of Las Vegas dealership is at 6600 W. Sahara Ave. For additional information, call 702-942-6600 or visit www.lexusoflasvegas.com