Literary Las Vegas: J. C. Mells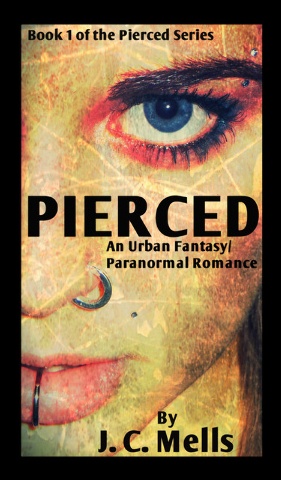 Las Vegas author J. C. Mells mixes insanity and urban fantasy in her novel "Pierced." Pierce's head is home to the mother-daughter duo from the 1945 film "Mildred Pierce." But schizophrenia is a minor challenge compared to others.
"Never show anyone what you can do. Never," Pierce's drugged-out mother demands in their last real conversation. "If you slip up and anyone questions you about it, you tell them you have Asperger's."
But even feigning the syndrome can't save Pierce from her master's intentions inside a vampire compound. And even her altered pierced image can't hide her forever after she escapes to save a little girl the same fate.
For more on the book, visit jcmells.com.
Excerpt:
Starting with my ears I've a collection of four to five piercings on either lobe, silver rings and studs. The cartilage on the top of my left ear has two more rings, while my right has a silver bar across the top. Three ringed eyebrow piercings over my left eye and two metal studded bars over the right. There are four piercings in my nose, starting with a ring in both the left and right nostrils, then a bar through the bridge of my nose, and a horseshoe-shaped ring through my septum. It doesn't stop there, and to quote from a British expression: I certainly don't do things by halves…
I have a stud directly under my nose, called a Medusa, one about two inches to the right of that in my lower cheek called a Monroe, and a matching one in my labret or chin area. Two rings in my lower lip and one in my upper complete the look. I kind of like the way the lip rings click when I talk.
Inner Mildred reminds me, her posture rife with disapproval, about my tongue ring.
I shrug at her and tell her to go bake a pie or something.
My name is Pierce and it sure does fit me now; now that I don't use it in any legal identification capacity, that is.
Trust me when I say the irony is not lost on me.