Man arrested after throwing chihuahua at Houston Starbucks
October 26, 2014 - 3:26 pm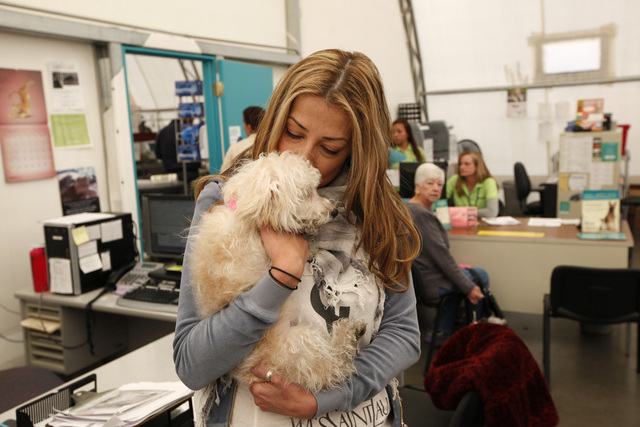 A small Chihuahua is healing after police say it was thrown against a Houston Starbucks window.
Larry McHale is being charged with animal cruelty after what witnesses said was a horrific crime.
McHale had been banned from the coffee shop for three months, according to manager Jasmine Hyder.
"He harasses customers every time. He comes in and starts chaos," she said.
Witnesses told KHOU the man appeared intoxicated and was yelling as he smashed a bottle before the incident.
"It's an innocent dog, and you sabotaged the dog's life for no reason," Hyder told KHOU.
The four-pound pooch, since nicknamed "Starbucks," was taken in by Houston's Animal Shelter and Adoption Facility.
"Starbucks" suffered a broken back leg, which required pins and plates costing a total of around $1,000.
Donations can be made through the Frisky Paws Rescue website.
Contact Kristen DeSilva at kdesilva@reviewjournal.com or 702-477-3895. Find her on Twitter: @kristendesilva