Mesquite's congressman sends memo to Demo challengers while they're in town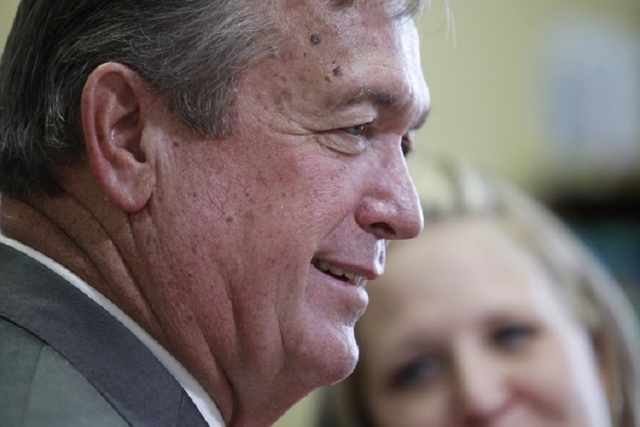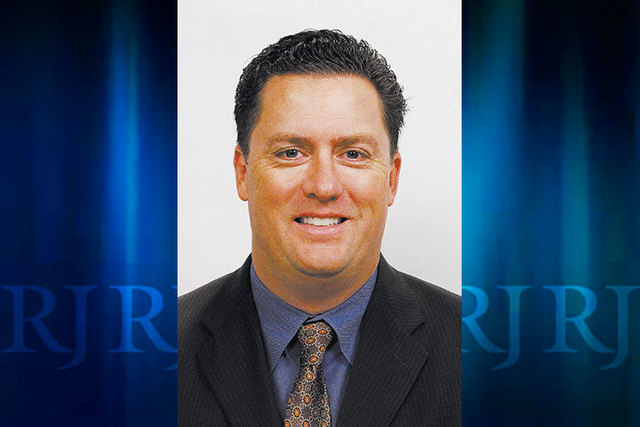 The campaigns of U.S. Rep. Cresent Hardy, R-Nevada, and four Democratic contenders for his seat had an unscheduled meeting in Mesquite.
The four Democrats participated in a forum Monday night in Mesquite, which is in the 4th Congressional District. An unexpected guest showed up, bearing a friendly greeting from the congressman. He was Ross Hemminger, Hardy's campaign manager.
Hemminger passed along letters to the candidates welcoming them to Mesquite. Hardy has the distinction of being the only candidate in the race to live in Mesquite. As an added bonus, Hardy tossed in a Mesquite Chamber of Commerce guidebook to the Virgin Valley. The not-so-subtle but friendly dig suggested the candidates might need help getting familiar with the region.
The pool of Democratic candidates includes Lucy Flores, a former state assemblywoman; Ruben Kihuen, a state senator; philanthropist Susie Lee; and John Oceguera, a former Assembly speaker.
"As a lifelong resident of the Virgin Valley, I am so proud of all that we have to offer here," Hardy wrote in a short letter to Kihuen, obtained by the Review-Journal. "I suspect it may take you some time to learn about the area, not being from the district, so I have included a guidebook for your reading pleasure. I hope you will enjoy campaigning in the 4th District as much as I have enjoyed actually living here."
Kihuen doesn't live in the congressional district, though there's no requirement for congressional candidates to do so and it's not unusual for candidates to live outside a congressional district.
Kihuen responded swifty with a letter to Hardy on Tuesday, challenging the congressman to join the four Democratic candidates in Mesquite for a forum to discuss Gold Butte.
Conservationists have called for protections for Gold Butte, a roughly 350,000-acre area two hours northeast of Las Vegas known for wide desert vistas, petroglyphs and other unique landscape features. Hardy has said he would "fight tooth and nail" against proposed wilderness designations for the area.
Kihuen told Hardy that the area's natural resources need protections and urged him to "join the effort to protect Gold Butte," noting the Mesquite guidebook's cover showed the moon rising over a mesa northwest of Mesquite.
"The photo was taken just north of one of my favorite areas in all of Southern Nevada, Gold Butte," Kihuen wrote. "Ironically, in your zeal to score political points you highlighted one of our biggest disagreements, your unconscionable position that we should not protect our public lands."
Hardy's seat is one of a handful of congressional seats that Democrats hope to pick up in the November election. The district stretches across six rural counties and North Las Vegas.
It's unclear if that forum will actually take place, and Kihuen's campaign is still waiting for a response. If it happens, Kihuen's suggested dates are the week of March 7 or the week of March 28. Congress is in recess both weeks.
Contact Ben Botkin at bbotkin@reviewjournal.com or 702-387-2904. Find him on Twitter: @BenBotkin1