Naming Las Vegas: Brent Thurman Way
November 5, 2014 - 2:00 pm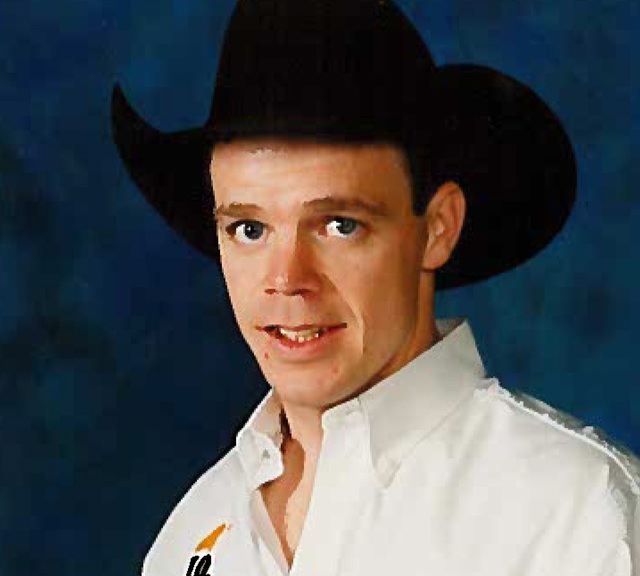 Brent Thurman Way is a frontage road just off the 215 Beltway between Sunset Road and Tropicana Avenue. In 2008, it was named for Brent Cullen Thurman, who died while competing in the 1994 National Finals Rodeo.
"He was fairly young," said Jim Bainbridge, senior public relations coordinator for the Professional Rodeo Cowboys Association. "He might have gone to several more (National Finals Rodeos) had he not been injured. … He's the only cowboy to ever die at the NFR in 55 years of competition."
Thurman was born on March 3, 1969. He began bull riding at age 8 in his hometown of Austin, Texas. It was said he grinned his way through life, never self-conscious of missing front teeth, a casualty of his bull riding passion. He became one of the top-ranked professional bull riders in the world and made it to the National Finals Rodeo twice, in 1993 and 1994. He was ranked 12th in the world at the time of his death.
On that ill-fated day, Dec. 11, 1994, Thurman, 25, had drawn the 1,800-pound Red Wolf for the 10th round of the competition. Red Wolf had been tagged as an "eliminator bull" in rodeo circles, known for strength and tenacity. Eliminator bulls also are known for being unpredictable, with no set pattern to their movements.
Fellow cowboys reported to pbr.com that Thurman woke up that morning feeling anxious about his final-round matchup with Red Wolf. He sought out fellow competitor Aaron Semas to question him about the bull, something Thurman's girlfriend, Tara Farrell, said was out of character for the usually laid-back young man.
Later, Thurman was back to being himself, ribbing his friends by singing a stilted version of "Winter Wonderland" as they drove from the Gold Coast to the Thomas & Mack Center. He'd stop every few lines to see if he was getting a reaction from his pals. But then, he was always known for being a cutup.
More than 17,000 were in attendance as Thurman pinned on No. 53 and prepared for his ride. Four seconds out of the gate, Red Wolf threw the 5-foot, 9-inch, 148-pound cowboy and, with Thurman caught in the rigging, yanked him underneath his hooves to stomp on his neck and head. Thurman, out cold, was rushed to University Medical Center with severe cranial and facial fractures. He lingered six days before he died, never regaining consciousness.
"We went from walking in a winter wonderland to the worst nightmare you could imagine," said Dow Farrell, a childhood friend, in a report from pbr.com. "It's almost to where your brain can't comprehend something that quick."
Thurman's mother, Kay, took the death especially hard and blamed herself for putting him on his first bull. Eventually, she same to terms with that decision.
The accident prompted some bull riders to begin wearing helmets, though the trend is still not embraced by the majority of competitors.
An honor guard of 170 pallbearers and 1,500 of Thurman's friends and colleagues were at the funeral, held at the Travis County Exposition Center in Texas. The coffin was carried around a competition ring by a covered wagon.
"He was your friend even if you never met him," Robert Waight, a fellow rodeo performer, told the Austin Journal. "… Everyone was welcome at his campfire."
Contact Summerlin Area View reporter Jan Hogan at jhogan@viewnews.com or 702-387-2949.
Naming Las Vegas
The history behind the naming of various streets, parks, schools, public facilities and other landmarks in the Las Vegas Valley will continue to be explored in a series of feature stories appearing in View editions published on the first Thursday of every month. If you're curious about how or why something got its name, post a comment on our Facebook page, facebook.com/viewnewspapers.