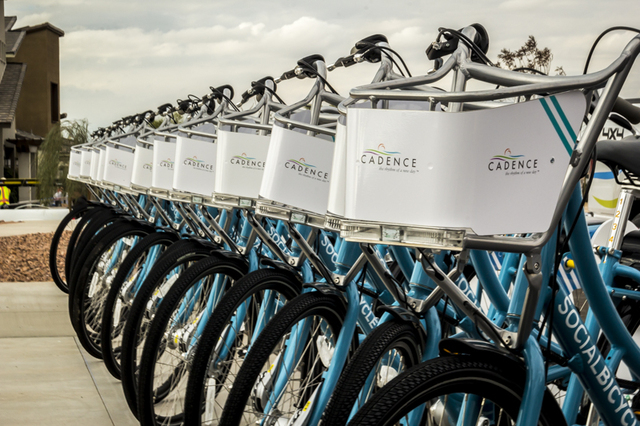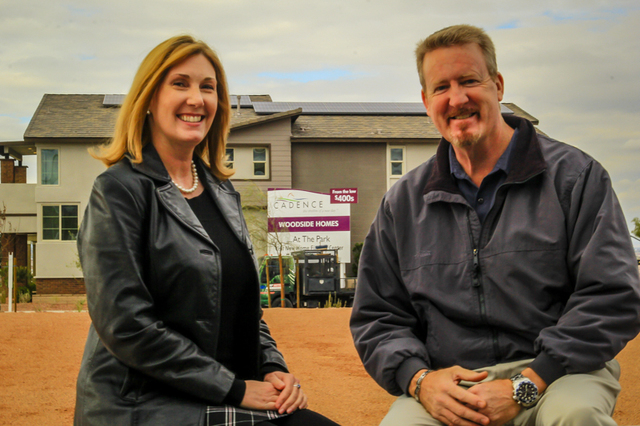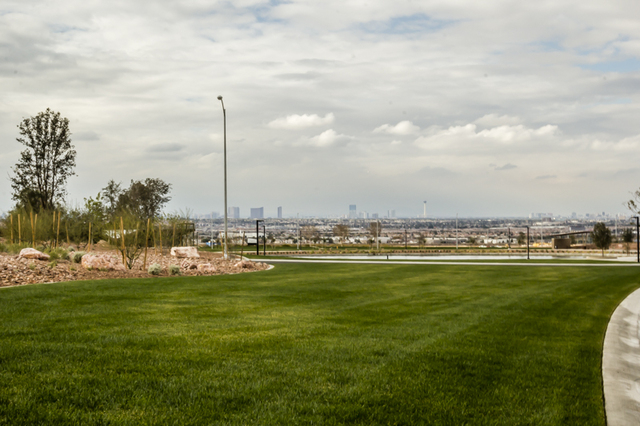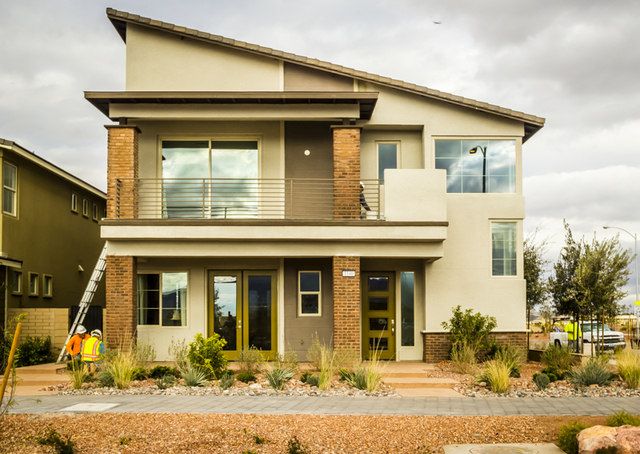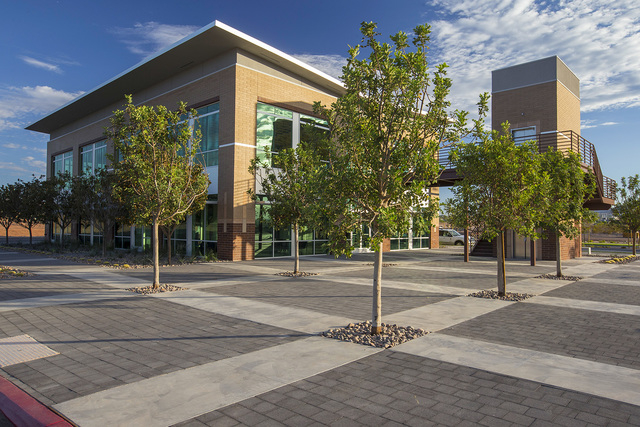 While the valley recovers from an economic downfall, Cadence is helping breathe life back into Henderson.
"The community is going to be a real jewel in this valley, not only in Henderson but in all of Southern Nevada," said Henderson City Councilman John Marz during a lighting ceremony Dec. 11. "Not only are they going to have a wonderful park and trail system, but they're going to bring added retail and office space to this part of the valley that is so much needed."
Owned by the LandWell Company, the community, located near Lake Mead Parkway and Sunset Road, is set to feature more than 13,200 homes, three Clark County School District elementary schools and one middle school, retail and office space, public charter schools, an active adult recreation center and 450 acres of open space, including a 50-acre central park, a 100-acre sports park and 30 acres of trails.
"We don't have a completion date because we're looking at 10, 15, 20 years on the market," LandWell Company spokeswoman Cheryl Persinger said. "We're in a fortunate position where we own the land, so we have the ability to be a little pickier if we want and do it right."
Although Cadence still seeks additional home builders, the 2,200-acre community has four on board: Ryland, Richmond American, Lennar and Woodside. Homes are set to range from 1,200 to 4,000 square feet and cost between $200,000 and $600,000.
"We have the first Woodside models up, and they will be building more models in the beginning of the year," Persinger said. "Richmond American is building two parcels, a one-story and a two-story, and Ryland is building two-stories and three-stories. Both builders should have models done by March. Lennar is building the only gated community in Cadence, and they should have models by the end of the summer."
Before its initial groundbreaking in August 2013, more than $60 million was spent on the removal of dirt and soil testing in a portion of the community that was used as a waste area for a magnesium plant during World War II.
Phase one of construction is set to span 757 acres and include three office buildings, 200,000 square feet of retail space, an elementary school, about 2,400 residential units and the active adult recreation center.
"We have the first 11 acres of the Central Park open, and we're working on the next 40 acres," Persinger said. "Currently, there's an amphitheater section, a pond for aesthetics, a children's play area and paths around the park and pond. We're still determining if the next phase will include basketball courts, tennis courts, that type of thing."
All the parks in the community are set to be equipped with free Wi-Fi. Bicycle rentals from Social Bicycles are available for residents and visitors and can be unlocked by signing up at cadence.socialbicycles.com.
"We're very big on open spaces. We want people to be out and about," Persinger said. "We're trying to bring down the walls and make the area community-centric."
Although Henderson residents have voiced concerns about building homes while Lake Mead's water levels continue to drop, Persinger said the LandWell Company and homebuilders are designing homes and landscapes to be water-efficient.
"We know we live in a desert," Persinger said. "We're being very conscious of the landscaping we're using and making sure it can tolerate the heat. We're also not building at a rapid pace, so we can monitor the situation as we go."
The community is set to generate about 1,000 jobs annually during construction and about 9,000 jobs once completed.
"If you look at Cadence, it is so well situated that it is going to help the whole east side of our valley," Marz said. " Cadence is going to be a wonderful addition to our city, and it's going to be a real pleasure seeing this community grow."
For more information, visit cadencenv.com.
Contact Henderson View reporter Caitlyn Belcher at cbelcher@viewnews.com or 702-383-0403.