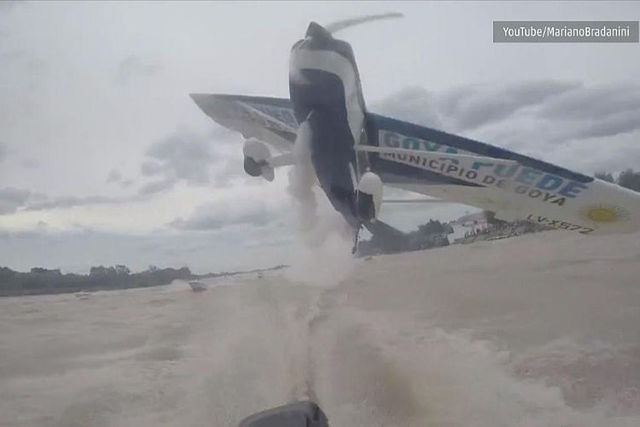 This is almost too uncomfortably close to watch.
The video posted by Youtube user, Mariano Bradanini, shows his participation in Argentina's week-long Fiesta del Surubi. During Sunday's celebration, dozens of fisherman crowd the water with their boats and pilots demonstrate their skill in an airplane aerobatics display.
Chaotic, but an entertaining chaos.
However, things take a frightening turn when a low-flying plane seemingly comes out of nowhere and nearly take out Bradanini's boat.
The plane is inches away from them, when it suddenly pulls up and clears itself right above their heads.
Talk about a close call. Too close.
Contact Ron Paul Gavino at rgavino@reviewjournal.com. Find him on Twitter: @rp_gavino.