Police officer sues Starbucks for $50K over spilled free coffee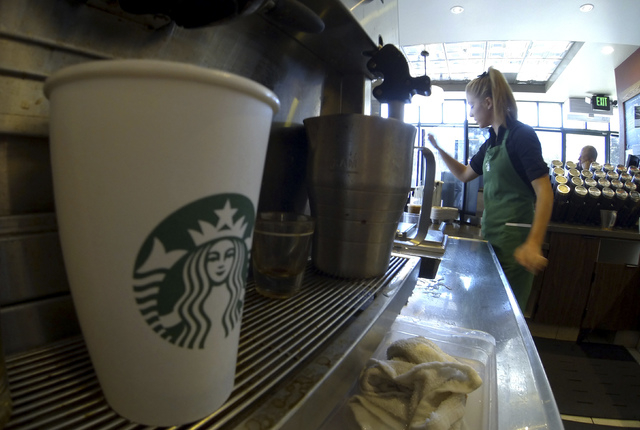 After suffering what his attorney said were burns, blisters and emotional damage when a free hot coffee spilled on him, a North Carolina police officer is suing Starbucks for $50,000.
Matthew Kohr claimed in court he was burned at a Raleigh Starbucks in 2012 when the lid of a hot coffee cup came off and the cup folded on itself.
In the lawsuit, Kohr said the injury intensified his Crohn's disease resulting in surgery to remove part of his intestine, WRAL reported. He and his wife want $50,000 to cover medical costs, damages and attorney fees.
They claim the incident caused his wife, Melanie, "a loss of a source of emotional support, her social companion and her intimate partner."
Starbucks' attorneys argued that because the coffee was free, it wasn't under the same warranty as a purchased coffee, according to WRAL.
Contact Kristen DeSilva at 702-477-3895 or kdesilva@reviewjournal.com. Find her on Twitter: @kristendesilva