Pollack, Jacobson news leaves friends reeling
December 25, 2013 - 10:12 am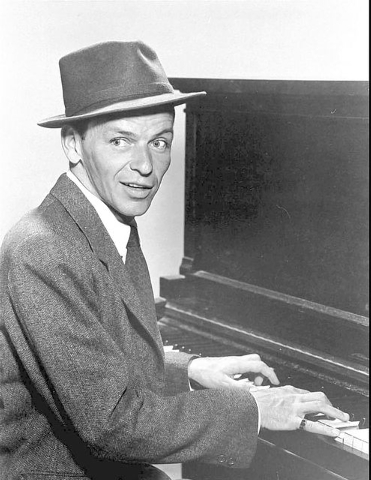 The death of Jeff Pollack, a longtime partner in "Beacher's Madhouse," and news that well-known food critic Max Jacobson was in critical condition after being struck by a pickup, had friends and associates reeling Tuesday.
Pollack, in his early 50s, died Monday after jogging near his home in Manhattan Beach, Calif., according to Jeff Beacher, his business partner of 10 years.
Pollack was to join Beacher this week for the return of "Beacher's Madhouse" to Las Vegas.
Pollack directed "Above the Rim" starring Tupac Shakur, "Booty Call" and "Lost &Found."
Beacher, reached by telephone, said the show will open as planned Friday at the MGM Grand.
Jacobson was struck by a pickup truck Monday near his home while crossing the intersection at Windmill Parkway and Pecos Road. The accident occurred about 8 a.m. on his way to the gym.
Jacobson, who turns 64 on New Year's Eve, suffered traumatic brain injuries and was in an induced coma, according to family spokeswoman Katy Conway.
CHRISTMAS WITH FRANK
One Christmas stands out for Vincent Falcone, longtime musical conductor for Frank Sinatra.
"There was a Christmas party he threw for us. I think we were in Atlantic City. It was 1978 or '79," recalled Falcone, a Las Vegas resident since 1970.
"We sat around having dinner. It was like being at your grandfather's house and listening to stories of when he was a kid," he said.
This was one of those rare occasions when the legendary singer "would loosen up and be one of the guys."
One of the stories Falcone never forgot was Sinatra's recollection of the flashpoint of his career, when swooning teenaged girls known as Bobbysoxers descended upon him.
"He told about how it frightened him, all these girls trying to rip his clothes to get a souvenir," Falcone said.
"We were just sitting there, listening to this icon talk about his life," he added.
During his 10 years with Sinatra, starting in 1976 at Caesars Palace and including numerous international tours, Falcone was often invited to dine with Sinatra.
One of Sinatra's favorite stories involved a heckler in the crowd in the Sands showroom.
Sinatra ran out of patience and had someone call security to remove the loudmouth.
As the show ended, Sinatra noticed a sobbing older woman seated alone up front.
Sinatra approached her and asked what was wrong. She said some men had taken her husband away during the show and she didn't know why.
It turned out security had the wrong guy.
Sinatra helped her find her husband, who was out by the pool "completely confused," Falcone wrote in his 2005 book, "Frankly: Just Between Us," a collaboration with Bob Popyk.
Sinatra apologized profusely, and he and the Sands picked up the tab for the couple's entire vacation.
THE SCENE AND HEARD
Sammy and Pauly Shore team up for a rare father-son comedy act Thursday through Sunday at the Tropicana's Laugh Factory at 10:30 p.m. Sammy opened for Elvis and passed the torch to Pauly. …
When the $550 million development known as The Linq opens Friday between the Flamingo and The Quad (formerly Imperial Palace), one of the most popular viewing spots of the High Roller observatory wheel figures to be on second-floor deck of Chayo Kitchen &Tequila Bar.
THE PUNCH LINE
While noting that the winter solstice is the shortest day of the year, David Letterman added, "The longest day of the year, of course, is Christmas with your relatives."
Norm Clarke's column appears Sunday, Monday, Wednesday and Friday. Reach him at 702-383-0244 or norm@reviewjournal.com. Find more at normclarke.com. Follow @Norm_Clarke on Twitter. "Norm Clarke's Vegas" airs Thursdays on the "Morning Blend" on KTNV-TV, Channel 13.