Posts from son of Nevada GOP Senate hopeful Joe Heck criticized
September 23, 2016 - 6:29 pm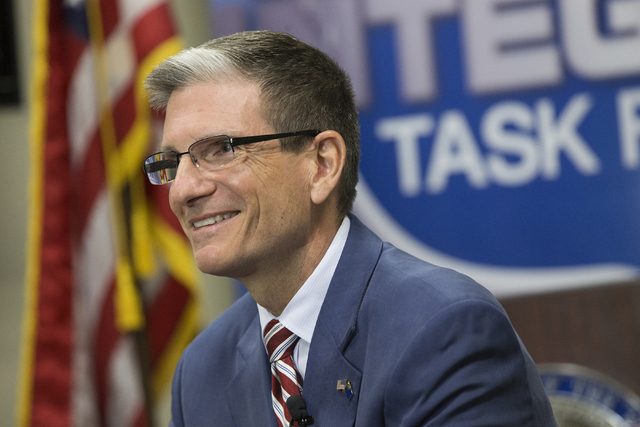 The 19-year-old son of a Nevada Republican who is in a pivotal U.S. Senate race is apologizing after his social media posts that some called objectionable came to light.
The Buzzfeed website first reported Thursday on Joey Heck's posts, which appeared on the social media network Reddit. The article offers examples of instances when the college student and son of U.S. Rep. Joe Heck made vulgar jokes about Democratic presidential nominee Hillary Clinton and "upvoted," or endorsed, racist and anti-Semitic memes.
Joey Heck issued a lengthy statement through his father's campaign saying his actions were inexcusable and he's seeking professional counseling.
His family said they were deeply disappointed in Joey Heck's behavior, but they would stand by him as he works through issues.
In 2013, Buzzfeed also reported on a racist tweet and other online comments made by the younger Heck, then 15. Rep. Heck apologized for his son's tweets, the website said this week.
Rep. Heck is seeking U.S. Sen. Harry Reid's seat in a race that could decide which party controls the Senate.
RELATED
Heck's son inflammatory on Twitter