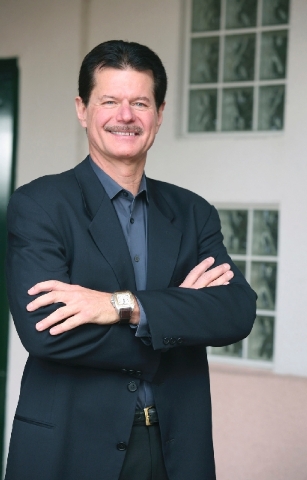 The Another Chance Nevada program, offered by Las Vegas-based Premier Mortgage Lending, has garnered national attention as a second-chance financing program for those rebuilding their lives after a short sale or foreclosure.
An interview with longtime Las Vegan Rick Piette of Premier Mortgage Lending was included in a nationally syndicated Bloomberg News story that focused on post-foreclosure second chance financing options and appeared in multiple publications in early April. In it, Piette explained how Another Chance Nevada has helped hundreds of Southern Nevadans purchase another home right after a foreclosure or short sale through loans offered by private and institutional portfolio lenders.
"The reporter from Bloomberg News interviewed me because the Another Chance Nevada program is unique. Our locally based program opens up the options for those who have unfortunately experienced a short sale or foreclosure and gives them a second chance at homeownership without a waiting period that's required by traditional lenders," Piette said, adding that mortgages backed by the Federal Housing Administration require a minimum three-year waiting period combined with credit scores.
Another Chance Nevada connects individuals who have experienced a short sale or foreclosure with private and institutional portfolio lenders who offer 15- or 30-year, fixed-rate loans at interest rates that are typically higher than traditional mortgage rates.
Full-documentation guidelines are followed and at least a 20 percent down payment is required, he said. The down payment can come from personal funds or can be obtained as a gift from family members. Borrowers may close within 30 days from the time of loan approval, and may refinance the loan at any time without penalty.
"Our program is only available in Nevada and fulfills a growing need among the thousands who find themselves in housing limbo after a short sale or foreclosure. Their personal finances may have improved since their short sale or foreclosure, and now they think their only option is to rent and watch our local housing market rebound as they believe that now is a great time to buy a home," he said.
According to Piette, recent statistics from the Greater Las Vegas Association of Realtors support analysts' and home buyers' beliefs that the housing market is on the rebound. The GLVAR reported that the medians sales price of single-family houses increased 30 percent between March 2012 and 2013, while the median prices of condos and townhomes went up 31 percent during the same time frame.
"With our housing prices and home sales on a steady upswing, some Nevadans who have had a short sale or foreclosure are becoming concerned that, by waiting to meet FHA mortgage guidelines, they'll be unable to afford another home if housing prices continue to rise. They are turning to Another Chance Nevada to buy a home at today's great prices with the plan to refinance without penalty when they are able," Piette said.
An Another Chance loan may be used on the purchase of a resale or a new home. The lender is currently working with Beazer Homes, D.R. Horton, Dunhill Homes, Harmony Homes, KB Home, Pardee Homes, Pulte Homes and Del Webb, Richmond American Homes, Ryland Homes and William Lyon Homes.
Piette said the first step for anyone interested in purchasing a home is to meet with a lending professional for mortgage prequalification, which Premier Mortgage Lending offers as a free service.
"During prequalification, we help people learn not only if they can qualify for a home loan and the amount, but also monthly payment scenarios when they add up taxes, insurance and other costs in a no-pressure setting."
For additional information, call 702-485-6600 or visit www.anotherchance
Nevada.com.
Premier Mortgage Lending is at 8689 W. Sahara Ave., Suite 100, and is a member of the Las Vegas and Boulder City chambers of commerce, Better Business Bureau and Southern Nevada Home Builders Association, and an affiliate member of the Greater Las Vegas Association of Realtors.