Presidential candidate Bernie Sanders in Las Vegas targets billionaires, inequality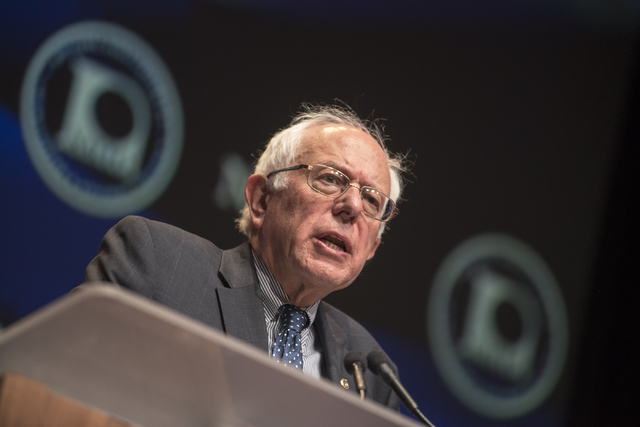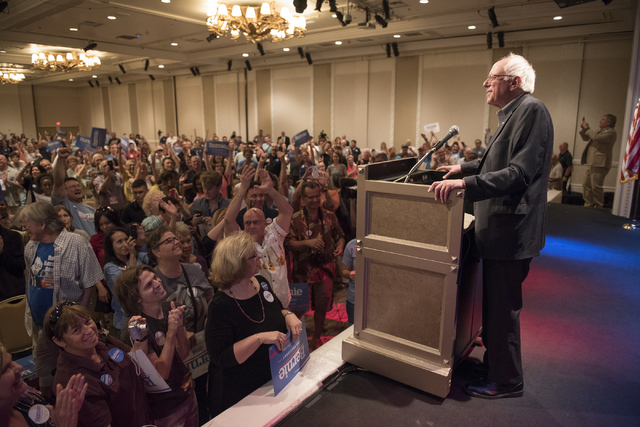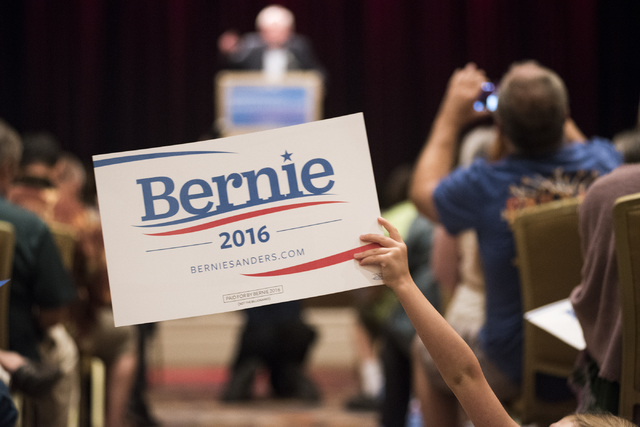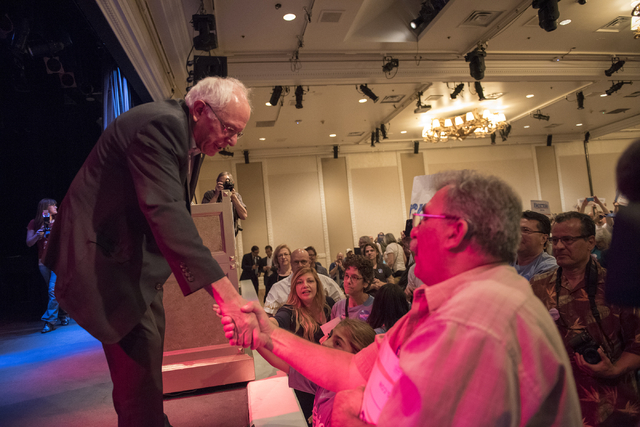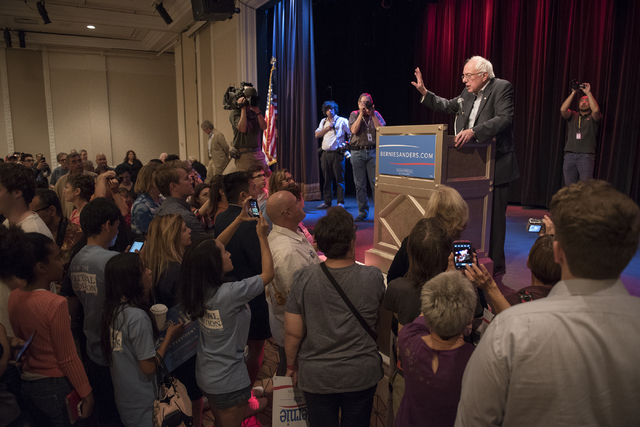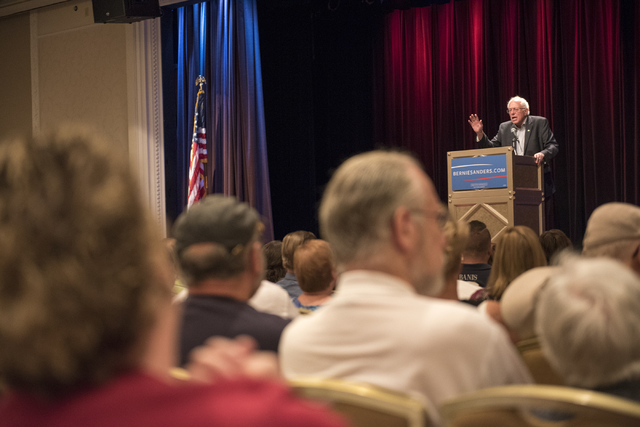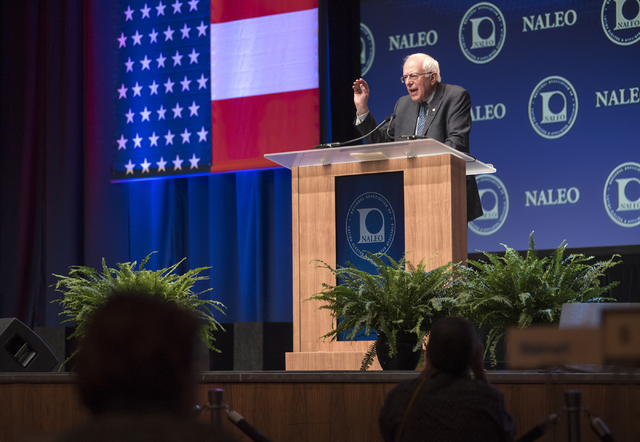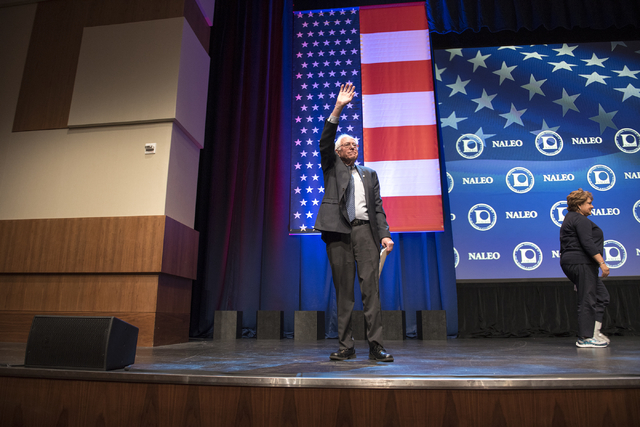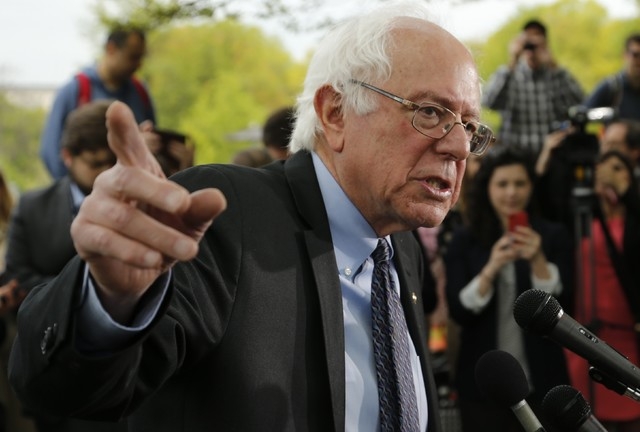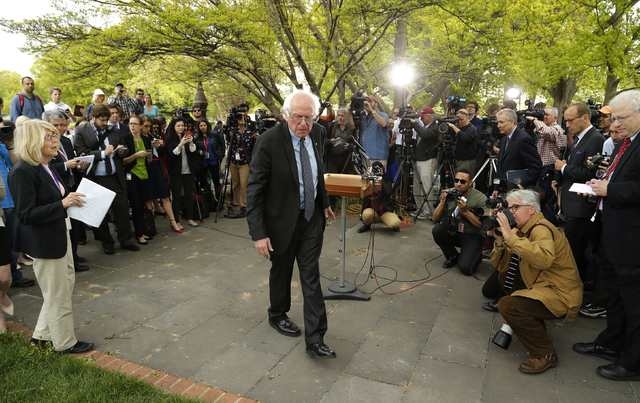 Presidential candidate Bernie Sanders told a Las Vegas audience Friday that his campaign is going to send a strong message to the billionaire class.
Sanders, an independent U.S. senator from Vermont, is making a long-shot bid for the Democratic nomination against front-runner Hillary Clinton. He spoke to an audience of about 800 at Treasure Island, calling for an end to a system in which the wealthiest Americans run the country's economy and political system while many others struggle to made ends meet.
"You cannot get huge tax breaks while children in this country go hungry," Sanders, 73, said. "You cannot continue to send our jobs to China and other low-wage countries when millions of people in America desperately need work."
Sanders called for closing the wide gap between the wealthiest of Americans and those who struggle to pay their bills.
"Let me be very, very clear so there is no mistake about it. There is something profoundly wrong when the top one-tenth of 1 percent owns almost as much wealth as the bottom 90 percent," he said.
Sanders casts himself as a candidate who will need a grass-roots level of support to win instead of the backing of high-powered billionaires.
"The only way we can win this fight is when millions of people come together in a strong grass-roots movement," he said, adding that the country needs a "political revolution" that tells the top 1 percent they can't have everything.
Sanders espoused a range of ways to boost the economy and help working families. They include raising the $7.25 hourly federal minimum wage to $15; making all public colleges and universities tuition-free; and requiring paid family and medical leave for workers.
He also criticized Wall Street for having "insatiable greed," and shutting down factories all across the United States.
Sanders made it clear he isn't worried about alienating billionaires.
"I don't mind if billionaires denounce me as they do all of the time," he said. "In fact, I welcome that hatred."
Sanders spoke later about his roots as the son of a Polish immigrant at the annual conference of the National Association of Latino Elected and Appointed Officials at the Aria. He said immigrants who are in the country illegally need a path to citizenship, fair wages and safe working conditions.
Sanders also spoke about how he worked in the Senate to address a crisis of migrant laborers in south Florida tomato fields who were poorly paid and endured abusive labor practices.
"We have to ask ourselves who benefits from this exploitation and to understand that it's not only the undocumented workers who suffer, but every worker in America," Sanders said.
A Suffolk University poll of 500 Democratic voters in New Hampshire — the first state where a Democratic primary will take place — found that 41 percent favored former U.S. Sen. Hillary Clinton and 31 percent favored Sanders. Earlier this week, Clinton and Republican presidential candidate Dr. Ben Carson spoke at the Latino conference.
Republican presidential candidate Jeb Bush plans to visit Henderson June 27.
Nevada is a key state to watch in the early stages of the presidential race, given its swing-state status and near-perfect record of picking presidential winners. It also is an early-voting state, holding the first presidential caucus in the West after votes in Iowa and New Hampshire.
Contact Ben Botkin at bbotkin@reviewjournal.com or 702-387-2904. Find him on Twitter: @BenBotkin1.