Rodeo 101: Everything You Need to Know, But Were Afraid to Ask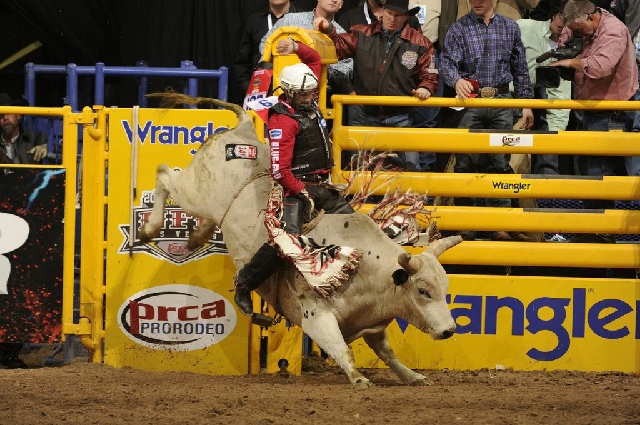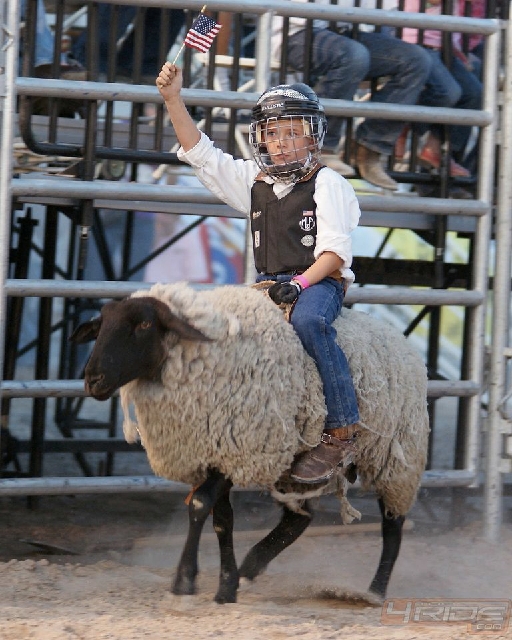 "To ride without fear, to nobly dare; the brilliant triumph of soul over flesh."
— Helldorado '96
The rodeo cowboy is an athlete unlike any other because of the risks and uncertainty of the rodeo circuit. Thousands of pounds of ornery muscle, hooves and horns are a foregone fact, yet a paycheck is never a sure thing. What other activity matches a human competitor with an animal possessing a far superior physical strength and a spirit to match that of his human rival?
The Events
Bull Riding
Count to eight "Mississippi." If you were bull riding, you just remained seated on an animal the size and speed of a small car that is determined to throw you off. With nothing more than a rope, one hand and a truckload of confidence, the cowboy must ride out any jump, twist, turn or buck that the animal can execute in a turbulent eight seconds.
Bronc Riding
Think cowboy iconic but just a tiny bit more intense than riding off into the sunset. A 200-pound man versus a 1,000-pound bucking bronco.
Each competitor is judged on how hard the horse bucks and how well the cowboy rides. It's a very simple explanation, but there is nothing simple about riding an untamed half-ton animal while it bucks, jumps and gallops.
Bareback Riding
Some claim riding a jackhammer with one hand is easier (and safer) than remaining on the backside of one of these horses.
With absolutely minimal rigging, the rider lays on the back of the bucking beast for eight seconds. Scores are derived from the power, tenacity and speed of the horse in relation to how well the cowboy maintaining proper form and control.
Calf Roping
If you have ever struggled with tying your shoes or a tie, think of doing that while jumping off a sprinting horse, throwing a small cow and keeping it tied up as it does everything it can to defy you.
This seemingly strange event was born out of a ranch necessity for catching and restraining sick calves, but today it is a showcase of the teamwork between the cowboy and his horse.
Team Roping
Similar to calf roping, team roping has one minor difference: the "calf" is now a fully-horned, full-bore steer.
Header and heeler are a mounted pair of cowboys who must execute precise timing and coordination between both two- and four-legged participants to catch the steer's head and hind legs respectively.
Steer Wrestling
This is nothing like that pushing match you had with your little sister. This is a team event requiring a wrestler to leap from a galloping horse onto a horned steer at a dead run.
As the wrestler and hazer pursue the steer on horseback, the wrestler must throw himself (and caution) to the wind as he tackles the sprinting bovine. Arms around the horns, the cowboy uses the proper leverage and strength to throw the beast to its side.
Barrel Racing
Beautiful skilled women, galloping muscular horses and sharp turns at high speeds — barrel racing is a fast-paced event combining the elements of a race with incredible horsemanship, as rider and mount must negotiate a clover-leaf pattern of barrels. The fastest time upon course completion and without hitting any barrels takes the prize money … and the respect.
Mutton Bustin'
Forget man versus beast, this is child versus sheep! The event is built for the younger set of wranglers aged 5 to 7.
Contestants mount their woolly competition and try to hang on for six seconds. After the wild ride, without rope or spurs, youngsters walk away with a newfound respect for lamb chops.