Senate candidate Cortez Masto meets with families fearful of being split up by deportation
August 10, 2016 - 6:40 pm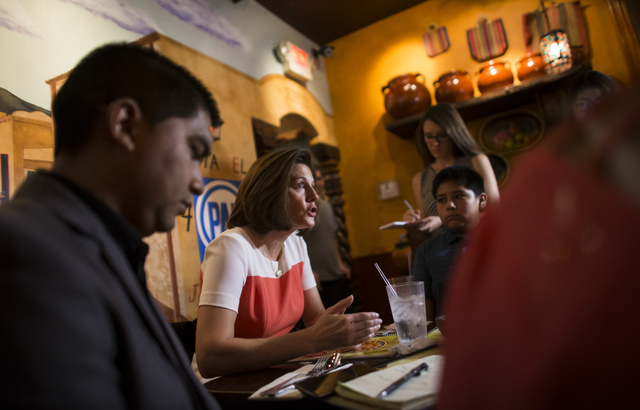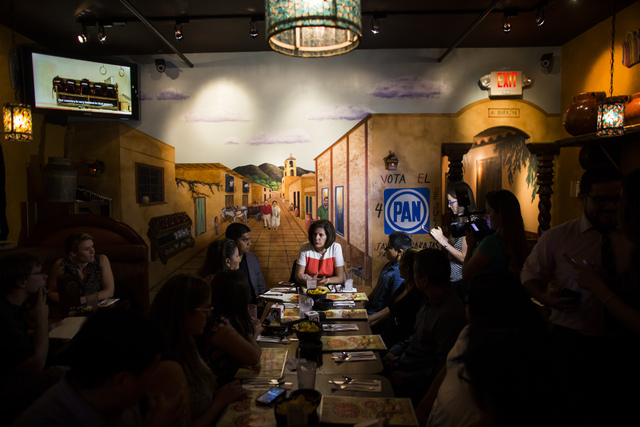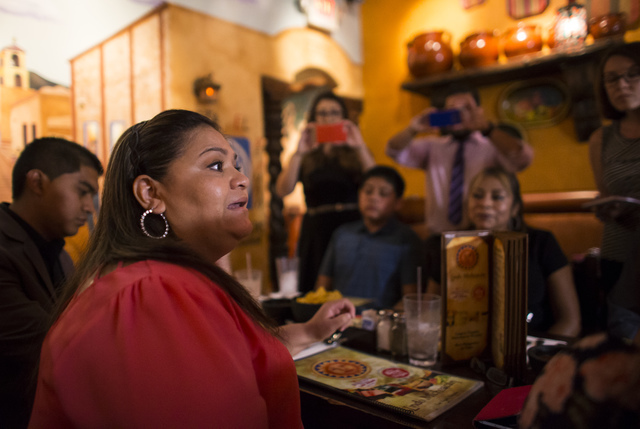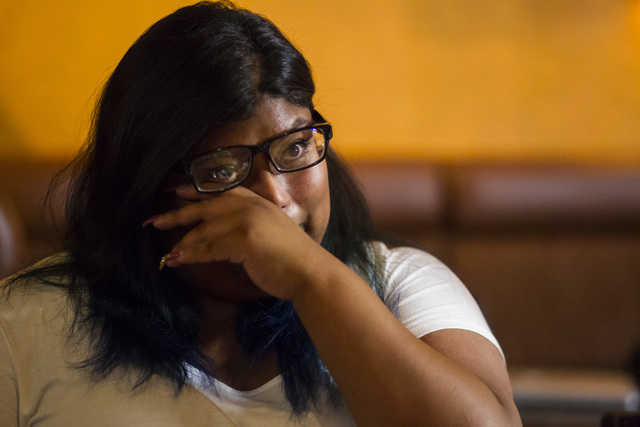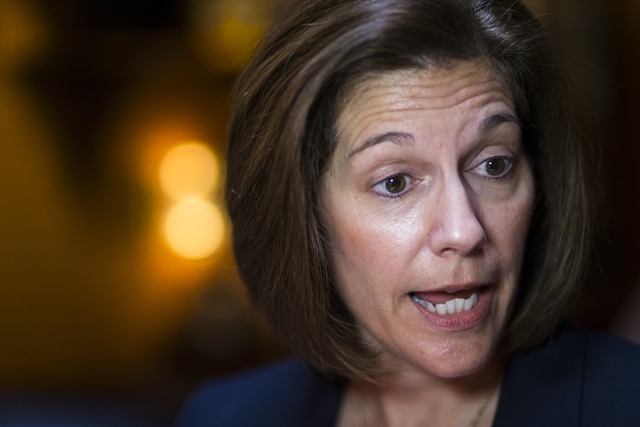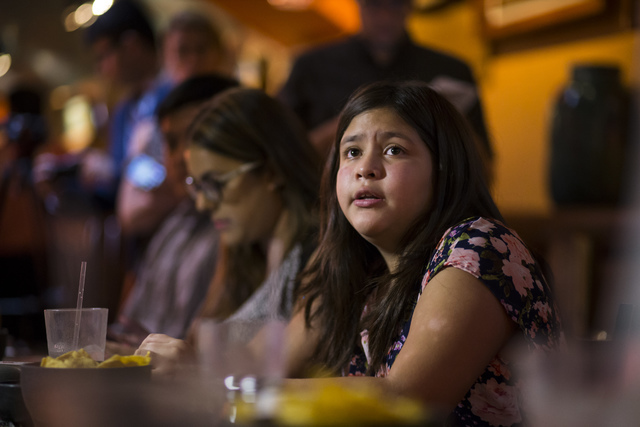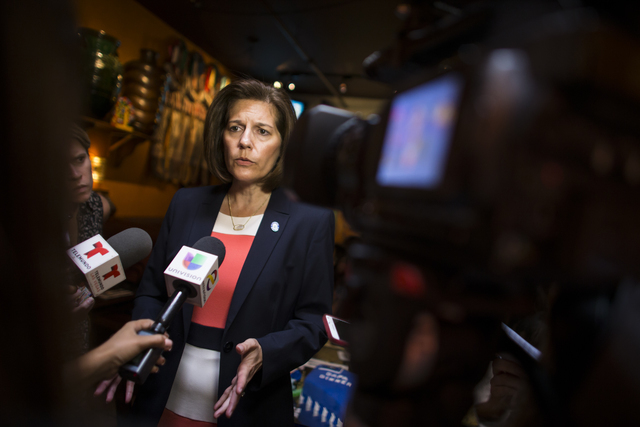 Democratic Senate candidate Catherine Cortez Masto met on Wednesday with two immigrant families who spoke out about their fears of being split up by the potential deportations of their loved ones.
For Cortez Masto, the event was an opportunity to her to talk about her family's roots and how her grandfather came to the U.S. from Mexico. The meeting at Lindo Michoacan, a Las Vegas Mexican restaurant, was organized by immigration activist groups to give candidates a chance to meet families impacted by the possibility of deportation.
"You are the future," Cortez Masto told them. "Your kids will be the future of this great nation."
The group included Noemi Guigui, 18, and Brenda Guigui, 22, sisters who live in Las Vegas. They said they worry about the potential deportion of their father, who is undocumented but came to the U.S. from Mexico as a child and works as a self-employed carpenter.
Brenda Guigui said her father pays taxes and is the family's sole breadwinner, as her mother has chronic pain problems.
The family will find out more in a January 2017 meeting with immigration officials. The mother, who came to the U.S. from Guatamala, is also undocumented and could leave too with her husband if he is deported.
"That's scary," Brenda said. "It could happen in the blink of an eye."
With his daughter Brenda translating, Marvin Guigui, 46, said he and other immigrants came to the U.S. to work, not "rob or steal or rape like some candidates say," a reference to Republican nominee Donald Trump. He said it's a difficult time with "fear," while waiting in limbo.
About 48,000 people in Nevada would qualify for the Deferred Action for Parents of Americans and Legal Permanent Residents program, according to estimates from the Migration Policy Institute, a nonpartisan organization. Deferred Action for Childhood Arrivals, created under executive order by President Barack Obama in 2012, had 13,485 initial Nevada applicants, as of March 31.
But a split U.S. Supreme Court 4-4 ruling in June in the United States vs. Texas case has blocked Obama's executive actions on DAPA and expanded DACA.
Cortez Masto faces U.S. Rep. Joe Heck, R-Nev., in the Senate race to replace outgoing U.S. Senate Minority Leader Harry Reid, D-Nev. Cortez Masto said a path to citizenship and comprehensive reforms are needed in Washington.
"We need to fix this broken system, and it starts with comprehensive immigration reform," Cortez Masto said in an interview with reporters. She added that Heck hasn't done enough to move the immigration issue forward in Washington.
Heck's campaign didn't provide any additional comment about immigration on Wednesday in response to a Review-Journal query, but Heck has said in the past that the discussion of immigration reform needs to include border security, e-verify and a path to legalization for citizenship.
Organizers said they invited all candidates to the event to educate them about people impacted by immigration. The immigration groups involved in planning the event include Nevada's Voice, CCC Action, PLAN Action, IAmerica and For Our Future.
Ben Botkin may be reached at bbotkin@reviewjournal.com. Follow him on Twitter: @BenBotkin1