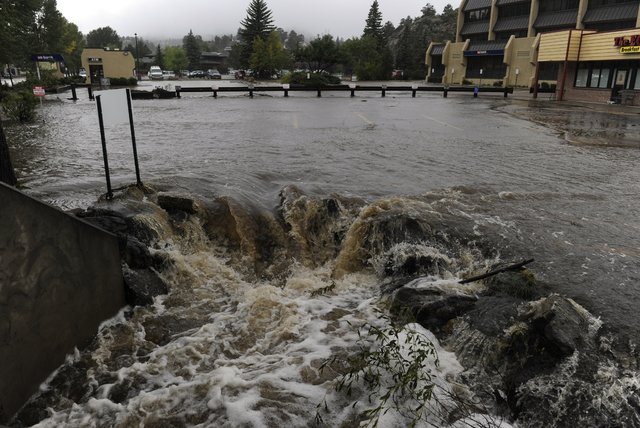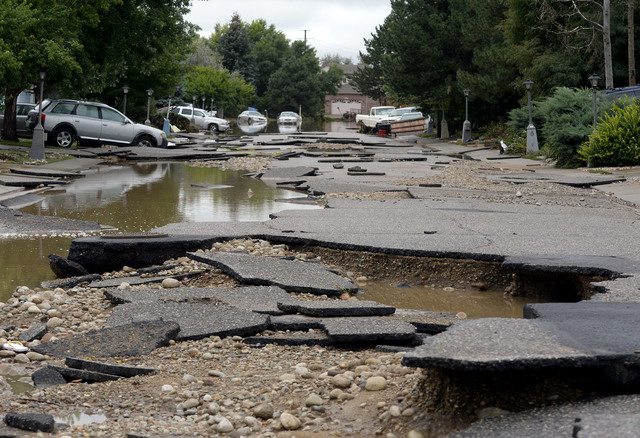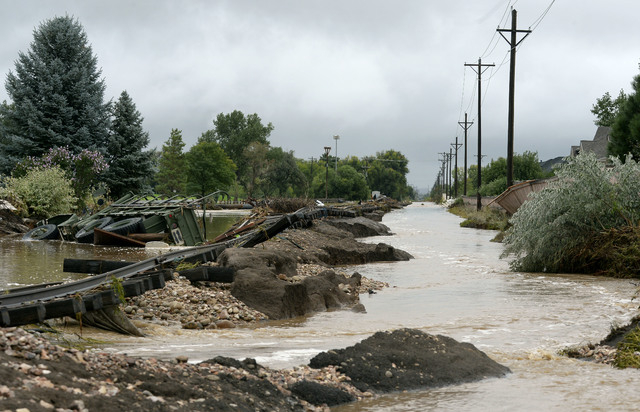 Nevada Task Force 1 arrived in Loveland, Colo., Sunday afternoon and hit the ground running, setting up camp and deploying a 45-member team for rescue missions.
The 80 members work in 12-hour shifts to ensure everything runs safely, team manager Mario Trevino said.
Those not already conducting rescue operations, including engineers, communications specialists, logistics technicians and the next shift of rescue workers, are tasked with setting up the base camp.
The task force is working with the Colorado National Guard, conducting air operations and search and rescue missions.
Officials do not have a timeline for the length of the deployment, but said the team is prepared for a two-week mission, and has deployed for up to six weeks in the past.
Also en route to Colorado is a four-person emergency disaster services team with the Salvation Army's mobile kitchen.
They left from Henderson Sunday afternoon, and when they arrive in Denver, they will receive an assignment to feed evacuees, first responders and search and rescue workers, according to Salvation Army Captain Julie Feist of Lake Havasu.