October 25, 2016 - 12:00 pm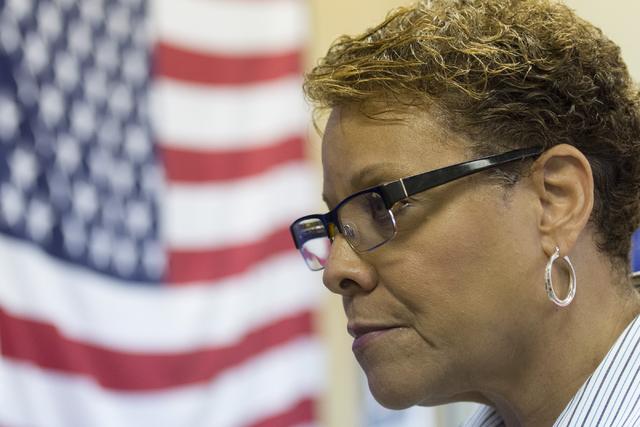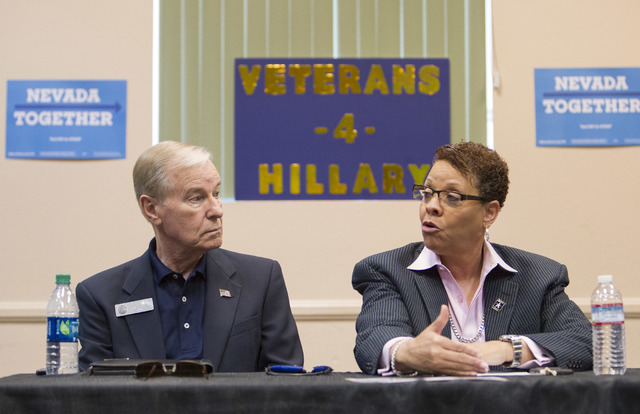 Republican political newcomer Arsen Ter-Petrosyan is aiming for an upset in his bid to unseat state Sen. Patricia Spearman in her Democrat-dominant district.
"We don't have a good liaison to the state," Ter-Petrosyan said of Spearman.
Spearman, a retired military member and an ordained minister who was first elected in 2012, called herself a fighter and said her experience sets her apart.
"I know about me," Spearman said. "I don't know anything about him."
If re-elected, Spearman wants to focus on better aligning school curriculum with career opportunities, noting the specific skills jobs at Tesla Motors and Faraday Future require. One of the major issues with education in Nevada as Spearman sees it is that it hasn't been funded at the level it should be, and as a result, "we're really playing catch-up," she said.
"If we look at what the curriculum is and how we deliver it, I think we can be on a better path," Spearman said. "We can't be afraid of change."
Ter-Petrosyan, on the other hand, said teacher constituents have told him they're "frustrated" and "their hands are tied" when it comes to undisciplined students. He said he would need to look more into the issue before suggesting what possible legislation could potentially remedy that concern.
If Ter-Petrosyan's is elected, crime, employment and injustice would be among his main focuses, he said.
Ter-Petrosyan has held a number of jobs since he moved as a youth from Armenia to the United States, including telemarketing and business consulting.
Most recently, he funded a community center, Mini City Hall, which he had to close about a month ago because of financial troubles. Ter-Petrosyan has been paying down an Internal Revenue Service lien, which totaled roughly $13,000 when it was filed. He has reduced that to about $7,000, he said.
Both Spearman and Ter-Petrosyan favor legalizing recreational marijuana, which is Question 2 on the statewide ballot.
"The easiest way for gangs to fund themselves is marijuana. Let's pull it from underground, let's tax it; we get the benefit of the tax money and we have the opportunity to regulate it like we do alcohol," Spearman said.
Contact Jamie Munks at jmunks@reviewjournal.com or 702-383-0340. Follow @JamieMunksRJ on Twitter.