October 16, 2010 - 11:00 pm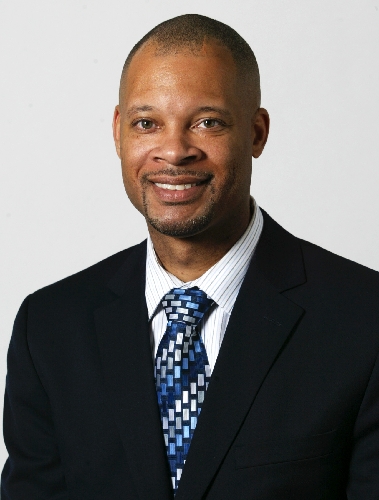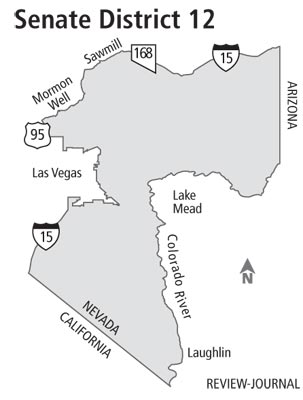 Four-term Assemblyman Joe Hardy, R-Las Vegas, wants a new title: state senator.
He is competing for the open state Senate District 12 seat formerly held by the unrelated Republican Warren Hardy, who retired.
"The Senate is going to be the battleground for trying to figure out how to balance the budget and rein in state spending," he said. "It's the critical place when you look at the state's political landscape."
Hardy's competitors are Democrat Aaron Ford, an attorney and former teacher, and Independent American Party candidate Richard Wayne O'Dell, who calls Hardy "a lifelong friend."
"I didn't know he was going to run when I signed up," O'Dell said of Hardy.
Ford said he was inspired to make his first run for public office by his children.
"I wanted to make sure they had the opportunity to receive an education and grow up in a state that can provide them with opportunities," he said.
Ford holds a bachelor's degree from Texas A&M University, a master's degree from George Washington University, and master's and doctoral degrees in education from Ohio State University.
Ford said he would address the state's budget shortfall by first looking for ways "cities, counties and the state can avoid duplication of services." After funding essential services, his first priority would be education.
"If we learn it's insufficient to just tighten our belts, we'll need to find opportunities to increase revenues," he said.
That would include "bringing everybody to the table to discuss the subjective notion of 'fair share' and who exactly isn't paying it," he said.
Ford believes he's a better candidate than Hardy because the latter candidate "hasn't listened to priorities the citizenry has set forward."
Specifically, he criticized Hardy for "cutting funding for school books."
But Hardy said in 2005 he simply supported using extra money from a fund for school books to "plug other holes."
"It turned out the book money was enough and more than we needed," he said. "We took some of that money just sitting there not being used for books."
Hardy said his legislative experience sets him apart from the other candidates.
Legislators need to look at the budget in an entirely new way because "we literally can't afford to do it the traditional way — doing what we did last time and adding to it," Hardy said.
After funding essential services, legislators may "have to look at some kind of revenue source," he said.
The best bet would be sales taxes ­– perhaps proposing a sales tax on more services — he said.
Hardy, a longtime Boulder City family doctor, graduated from Washington University's School of Medicine.
O'Dell has twice run unsuccessfully for Congress.
If elected he said he would fight to open the Yucca Mountain nuclear waste project, then "tax everyone who wants to bring nuclear waste" there.
Another money-saving idea he has is to lower the "prevailing wage" the state has to pay for public works projects.
"The government is irresponsible in so many ways," he said. "They spend money they don't have."
Contact reporter Lynnette Curtis at lcurtis@reviewjournal.com or 702-383-0285.
2010 GENERAL ELECTION VOTER GUIDE
STATE SENATE DUTIES
The duties of state senators include passing state laws, approving the state budget and reviewing the performance of state agencies. They serve four-year terms. Candidates who prevail in this year's election will be paid $8,760 for the first 60 days of the 120-day regular legislative session. They also will receive $161 a day for living expenses and reimbursement for housing, travel and other expenses.
NOT PICTURED
Name: Richard O'Dell
Party: Independent American Party
Age: 60
Occupation: Former construction company employee