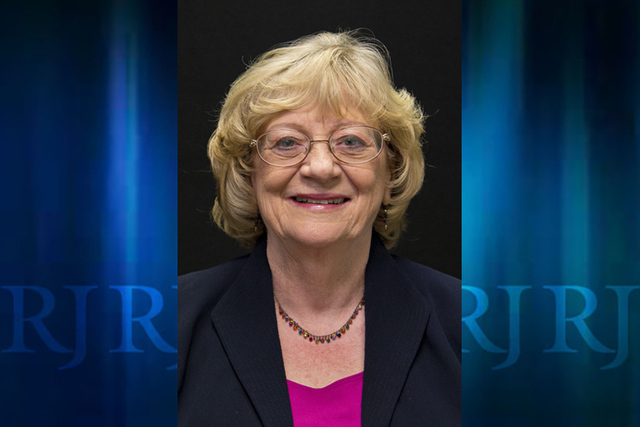 Joyce Woodhouse said she wants another four years in the Nevada Senate so she can help build on education reforms approved during the 2015 legislative session.
Her Democratic primary opponent wants Nevada to feel the Bern.
Nicholas Lash said he was inspired by populist presidential candidate Bernie Sanders to make his first run for office and do so without taking any campaign donations.
"I'm trying to prove Bernie's point about taking the money out of politics," he said.
Woodhouse said she is "really proud" of the bipartisan work in both the Senate and the Assembly that led last year to increased funding for K-12 education, including money for school construction and renovation.
She said the 2017 Legislature "will be looking closely at the results" and making adjustments to what was done, and she hopes to be a part of that.
Lash is pressing a slate of issues, including single-payer health care, school reform and an overhaul of prisons and mental health services in Nevada. The 13-year valley resident and father of three said he decided to take on Woodhouse because she is "an establishment candidate" who didn't draw a challenger.
Woodhouse spent 40 years as a Clark County teacher and administrator, then lobbied on behalf of the Nevada State Education Association. She was elected to the Senate in 2006, but lost the District 5 seat in 2010 only to win it back in 2012 after redistricting.
If re-elected, she said she would seek heightened regulation of child care facilities, more financial literacy education in schools, and improvements to teacher training and licensing programs that help Nevada attract and retain lifelong educators like her.
"I came here in 1966 to teach, and I stayed here," she said.
The primary winner will face Republican Carrie Buck and Libertarian Timothy Hagan in the general election.
Democrats hold a 3,175-voter edge over Republicans in District 5.
Contact Henry Brean at hbrean@reviewjournal.com or 702-383-0350. Find @RefriedBrean on Twitter.