Steven Avery's latest love is a Las Vegas paralegal
September 25, 2016 - 6:21 pm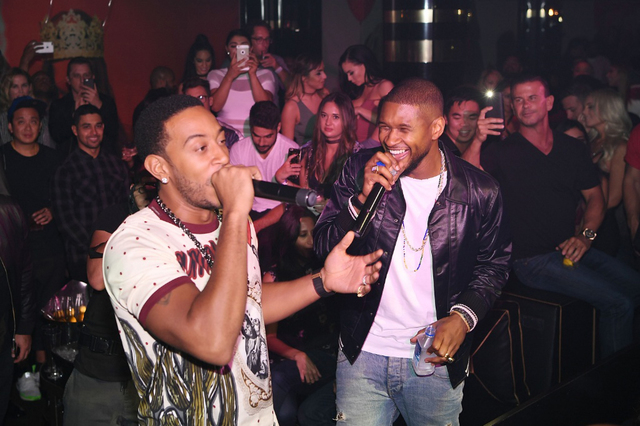 Las Vegas' next happy couple could be Vegas paralegal Lynn Hartman and convicted killer Steven Avery if he gets released from prison.
Avery is behind bars in Wisconsin on a life sentence, since he and a nephew Brendan Dassey were convicted of murder a decade ago.
The case drew buzz online when Netflix ran a documentary series called "Making a Murderer," which caused some viewers to think he's innocent and others to think he's guilty.
The nephew has since had his conviction overturned on grounds his confession was coerced (Dassey remains in prison as the Wisconsin attorney general appeals that decision). Avery is appealing his case, too.
Avery was with his last fiancee, Sandra Greenman, for 10 years. She went to visit him in prison during those years. And yet, that love connection has ended.
The Las Vegas paralegal — who has reportedly met him once while communicating by phone and letters for eight months — announced on Facebook she has accepted Avery's proposal and they are "very happy."
The London Daily Mail asserts Hartman fields "horrific online abuse and threats, as she's been accused of being after Avery because of his fame and potential fortune" if he wins a wrongful conviction lawsuit.
The angry ex-fiancee, on the other hand, told the Daily Mail Avery reads "40 letters a day from women and has become 'the strangest sex symbol.'"
So if you're single out there, hold on to hope. There's somebody for everybody, and sometimes 40 people a day for somebody.
A BATCH OF LIFE ACTORS
A full house of "Bachelor" and "Bachelorette" life actors came together at Scarpetta restaurant in The Cosmopolitan hotel over the weekend. The occasions:
A) "Bachelor" Ben Higgins and fiancee Lauren Bushnell celebrated their one-year anniversary in Vegas during the iHeartRadio Festival.
B) More to the point, the life actors are filming a new show, "Ben and Lauren: Happily Ever After."
"Batch" alumni in their company: Haleyand Emily Ferguson, JoJo Fletcherand Becca Tilley.
By the way, you can call them reality stars if you'd like. I prefer "life actors" since reality shows have writers, and stars live out their roles off set.
CLUB OMNIA WAS A SCENE
Miley Cyrus and Liam Hemsworth were the power couple at Omnia nightclub in Caesars Palace Friday night, commanding the DJ booth of DJ Justin Mylo, along with snowboarding champ Shaun White. This was after Cyrus sang a surprise duet with Billy Idol at the iHeartRadio Festival.
About the time the couple was leaving, after 1 a.m. Saturday, actor Taylor Lautner ("Twilight," "Scream Queens") was checking out the Heart of Omnia club inside Omnia, and then Omnia itself, where he positioned himself in a balcony box with friends, drinking and dancing to DJ Martin Garrix.
Meanwhile onstage: Bebe Rexha joined Garrix to sing their duet, "In the Name of Love."
SIGHTINGS
Actor Jared Padalecki ("Supernatural") ate Tater Tots and drank beer and shots Sunday morning at Beer Park in the Paris hotel. He posed for pictures with fans and staffers who approached him.
U2's Bono and The Edge met up with Marcus Mumford of Mumford & Sons at a VIP table at Marquee nightclub in The Cosmopolitan on Friday.
Actress Lea Michele ("Glee," "Scream Queens"), actor Wilmer Valderrama and celebrity stylist Brad Goreski joined Usher, Ludacris and Lil Jon Saturday at 1 Oak nightclub. Lil Jon DJ'd. And Ludacris and Usher dueted from a VIP table.
Pop singer Tinashe and friends danced at a VIP table in Tao nightclub in The Venetian on Thursday.
Lea Michele and "Fashion Police" co-host Brad Goreski dined with friends Saturday at Beauty & Essex in The Cosmopolitan.
Hip-hop royaltyJ. Cole and friends took up the private dining room in Lavo restaurant in the Palazzo Saturday.
YouTube mommy vlogger Kyra Sivertson, boyfriend Oscar Morales and their baby Leviwere staying at Bellagio while visiting Morales' Vegas family.
Las Vegas' own former Mr. Olympia Jay Cutler joined friends for dinner at Lavo on Saturday.
Comic Brad Garrett and former UFC champ Frank Mir saw Blues Traveler perform at Topgolf on Thursday.
Hip-hop singer Bryson Tiller hit Topgolf range balls Saturday night after performing at iHeartRadio Festival.
HOME TWEET VEGAS
YouTube star @Kingsleyyy (3.1 million subscribers): "American Horror Story: 6 a.m. flights from Las Vegas"
Doug Elfman can be reached at delfman@reviewjournal.com. He blogs at reviewjournal.com/elfman. On Twitter: @VegasAnonymous.