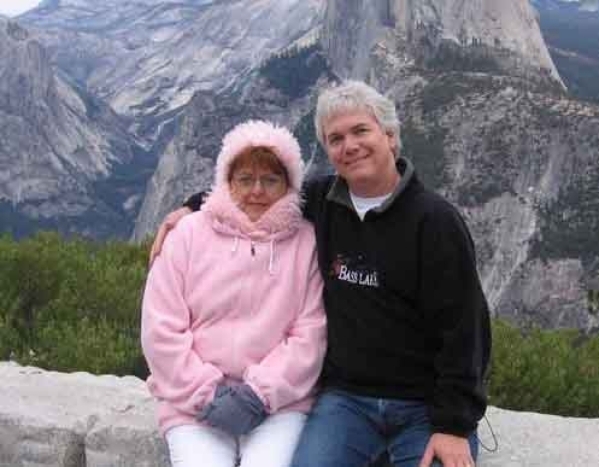 Ask Marianne Phoenix at which Las Vegas hotels she's performed, and she comes back with a quip: "Every one that they've imploded."
She and Jeneane Marie, who was recently inducted into the Las Vegas Entertainers Hall of Fame, have put together a new show called "The Music Never Stops." It premiered Oct. 18 at the Italian American Supper Club, 2333 E. Sahara Ave.
For Phoenix, the music truly never has stopped. She grew up in a musical family, and her mother sang for the USO shows during World War II. She first took to the stage at age 11, when she appeared in a Christmas show in Avila Beach, Calif.
Wayne Newton eventually discovered her and brought her to Las Vegas in 1979 as one of his backup singers. He also put her in casino lounges. She later opened for Debbie Reynolds. Rubbing elbows with high-caliber singers meant meeting high-caliber actors. At Reynold's birthday party one year in the early 1990s, she looked out at the group.
"There was Charlton Heston sitting next to me and Donald O'Connor sitting across from me," she said. "Oh, my gosh, there were a handful of the old MGM stars there that day. That's one of my most favorite memories."
In August 1993 — when Phoenix was performing with Reynolds — she needed someone to write her charts for her new songs. Her conductor, Joe Darro, said he knew just the person. That person would become Phoenix's husband. But the first impression began before she ever met him.
"When Joe Darro told me his name, Whitney Phoenix, I laughed and went, 'Sure, another stage name.' But it turned out that it really was his name," she said.
Whitney wasn't only a sheet music writer but a pianist in his own right. He has been the featured artist at Bellagio's Petrossian Bar since it opened about 18 years ago, treating patrons five nights a week to well-known songs such as those from "The Phantom of the Opera," "Cats" and Titanic."
Back during her time with Reynolds, Marianne left a cassette tape for Whitney to write the arrangements and hit the road for home in California. Whitney, at the same time, listened to the tape.
"When I got to Nos. 7 and 12, I heard this angel singing," he said. "She sounded amazing. I called her number in California and kept bugging her mother. I said, 'When she gets to town, I have to talk to her.' "
They talked, and they clicked. When Marianne returned to Las Vegas, they went on their first date — The Manhattan Transfer at the MGM.
"I was extremely nervous," Marianne said. "I thought, 'Do I really want to be pursued by a musician?' … With musicians, their instrument is their first love. I didn't want to play second fiddle, no pun intended."
They didn't just fall in love; they began performing together, appearing at the Sands, the Riviera, the Maxim, the MGM and the Aladdin. They have recorded two albums, "A Christmas Heart" and "Marianne Singz … Lullabies & Other Love Songs." Most recently, they performed Nov. 7 at Hattie's House, the venue for the Gateway Arts Foundation's endeavors.
"Their love affair has turned into a music love affair," said Camille Duskin, founder of Gateway.
Marianne fell ill four years ago. Her symptoms — listlessness, lack of energy and her hair falling out — perplexed doctors.
"It was pretty scary," Whitney said. "For the first year or so, we didn't know what was (the culprit). Things were going wrong all over her body. … I'd be up most of the night, consoling her."
The symptoms were finally nailed down to blood poisoning, traced back to a dental procedure. Marianne turned to the one thing she knew, singing, and credits the soothing sounds and vibrations with helping her get better.
Now, she is recovered and singing once more.
For more information about "The Music Never Stops," visit tinyurl.com/j5sb4r7.
— To reach Summerlin Area View reporter Jan Hogan, email jhogan@viewnews.com or call 702-387-2949.