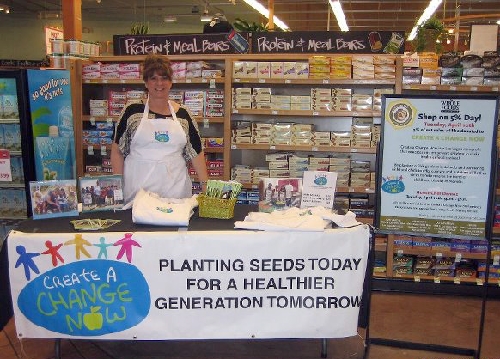 MEET WITH VIEW NEWSPAPERS STAFF THURSDAY AT SAHARA WEST LIBRARY
Meet with representatives of View Neighborhood Newspapers to talk about View's coverage of your community from 4:30 to 6:30 p.m. Thursday in the multipurpose room of the Sahara West Library, 9600 W. Sahara Ave. Light refreshments will be provided. For more information or if you're planning to attend, contact editor Steve Blust at sblust@viewnews.com or 380-4553.
THURSDAY PRESENTATION TO EXPLORE JEWISH DEATH RITUALS
The presentation 10 Things You Should Know About Rituals and Practices Related to Jewish Death and Dying is planned for 7 p.m. Thursday at Kraft-Sussman Funeral Services, 3975 S. Durango Drive, Suite 104. The event is free, but registration is requested. To register, call 485-6500 or email info@kraftsussman.com.
WOMEN'S CLUB OF SUMMERLIN TO HOST DARE TO DREAM DINNER
The Women's Club of Summerlin plans to host its Dare To Dream dinner and grant presentations at 6 p.m. June 20 at Bear's Best Las Vegas, 11111 W. Flamingo Road.
A dinner buffet and cash bar are planned. The event will also act as the group's monthly meeting.
Tickets are $10. The deadline for buying tickets is June 12. Make checks payable to WCS and mail to: Irene O'Rourke, 2332 Quartz Peak St., Las Vegas, NV 89134. For more information, call 256-8684 or email apluswellness@aol.com.
HOSPITAL PLANS SIBLING CLASS
A sibling class is planned from 6 to 7 p.m. June 12 in the classroom behind the main lobby at MountainView Hospital, 3100 N. Tenaya Way. This class is geared toward children 2 to 12 who are the sibling of a new infant and will help acquaint them with the hospital environment before the baby's delivery.
The cost is $10 per child or $15 per family group. Registration is required. To register, call 233-5474.
YOGA WITH ROVER EVENT SET FOR JUNE 16
The seventh annual Yoga with Rover event is planned for 1:30 p.m. June 16 at the Yoga Sanctuary, 7915 W. Sahara Ave., Suite 101.
Bring your dog to stretch with Amy Herzlich, a yoga lover and owner of Innovative Pet Therapy, at this special class designed for participants and their dogs. Learn yoga poses and massage techniques modified for canines. Dogs must be dog- and people-friendly, fully inoculated and housebroken. Registration is required.
A minimum donation of $25 is requested. All proceeds will go to Heaven Can Wait Sanctuary, a local nonprofit animal organization for unwanted and homeless pets.
For more information, call 240-7666.
FLIGHT OF FIRE HALF MARATHON COMING SATURDAY TO RED ROCK CANYON
Sign up now for the Flight of Fire Half Marathon, which is planned for 7 a.m. Saturday at the Red Rock Canyon National Conservation Area Visitor Center, 1000 Scenic Loop Drive.
This will be the first half marathon on the trails of Red Rock Canyon, and there is a cap on participants.
Registration packets can be picked up from 4 to 7 p.m. Friday at Fleet Feet Sports, 7575 W. Washington Ave., Suite 123. The registration fee is $75. All participants will receive a commemorative technical T-shirt, a raffle ticket and a goodie bag. For more information, visit elementalrunning.com.
POPPY FOUNDATION CAT CHARITY TO BENEFIT FROM GOLF TOURNAMENT
The third annual Poppy Foundation Golf Tournament is planned for a 7:30 a.m. shotgun start Saturday at the Paiute Golf Club Resort, 10325 Nu-Wav Kaiv Blvd.
The cost is $75 and includes an awards luncheon. The Poppy Foundation is at the Bonanza Cat Hospital, 7550 W. Lake Mead Blvd., Suite 1, and cares for medically fragile felines. For more information, call 525-4707 or email alambforthedogs@aol.com.
WESTSIDE NEWCOMERS CLUB TO MEET WEDNESDAY
The Westside Newcomers Club, a social club for women who have lived in the Las Vegas Valley for 10 years or less or who have had life-changing events such as retirement, plans to host a coffee event for prospective members at 10:30 a.m. Wednesday at Grace in the Desert Episcopal Church, 2004 Spring Gate Lane. For more information, visit westsidenewcomersclub.org or call 649-8536.
JEWISH SINGLES CLUB PLANS MEETING
The Jewish Singles 55 Plus Social Club for men and women plans to meet 6:30 p.m. Wednesday at the NV Energy building, back entrance, 6226 W. Sahara Ave. The club welcomes everyone interested in entertaining programs, socializing and meeting new friends. Social events are planned. For more information, call 233-8618 or 243-9482.
BUSINESS NETWORK MIXER SET FOR TODAY AT SUNCOAST
The Large Vision Business Network Mixer plans to host its next mixer from 6 to 9 p.m. today at the Suncoast, 9090 Alta Drive, with the theme Health/Fitness/Beauty Affair Expo.
The LVBNM Mega Mixer Consumer Expo will include more than 50 area businesses showcasing their products and services. The Chefs Corner will serve up bites of international flavors.
The event is open to the public. For free tickets, visit pjproductionlive.com/LVBNM.html.
L'DOR V'DOR PLANS SENIOR EVENT JUNE 19
The L'Dor V'Dor (Generation to Generation) program, in its 11th year, plans to host its Shavuot/Spring event from 10:30 a.m. to 12:15 p.m. June 19 at Temple Beth Sholom, 10700 Havenwood Lane.
Home- and facility-bound senior guests throughout the Las Vegas Valley will have the opportunity to make new friends and enjoy a day away from home at no cost. More than 200 are expected to participate.
Guests will arrive on buses from the residential facilities. Individual rides are provided for those who are unable to get to Temple Beth Sholom on their own.
Reservations are required by today. To register, call Elaine Jacobs, L'Dor V'Dor volunteer, at 228-0247. When making a reservation, indicate if transportation is required. Individuals who arrive on their own must place a reservation call.
VOLUNTEERS NEEDED FOR LIONS' FOOT-SCREENING PROGRAM
The LEAP Alliance, the Southern Nevada Health District and the Las Vegas Summerlin Lions Club plan to launch Train the Lion Trainer at 5 p.m. Wednesday at TPC Golf Club Grille, 9851 Canyon Run Drive.
The event will kick off a major expansion of the Lions' Hunt for Diabetic Peripheral Neuropathy (DPN) free foot-screening program for those at risk. DPN is often experienced by those who are diabetic. Training will be provided to become certified as a screener through the LEAP Alliance.
A pilot DPN foot-screening program was conducted on a small scale during the last three years at community health fairs and wellness events in the Las Vegas and Henderson areas. LEAP is stepping up that program and needs more volunteers.
For more information, contact Dr. Lawrence Rubin at lrubin@leapalliance.org or 233-5253.
FREEDOM FOR WILD HORSES GOLF TOURNAMENT SET FOR THURSDAY
The fourth annual Freedom for Wild Horses Golf Tournament is slated for Thursday at the Palm Valley Golf Course, 9201 Del Webb Blvd.
Cost for a foursome is $400, and sponsorships range from $750 to $5,000. Proceeds will benefit Horses4Heroes' StayStrong program, helping teens and adults in crisis, including Wounded Warriors and returning combat veterans suffering from post-traumatic stress disorder.
For more information, to register or donate a raffle prize, call Carol Arieno 526-6753.
MAKE A HOLE IN ONE FOR A GOOD CAUSE
The 15th annual Down Syndrome Charity Golf Tournament is slated for a 1:30 p.m. shotgun start Friday at Siena Golf Club, 10575 Siena Monte Ave. Registration is set for noon. Proceeds will benefit the Down Syndrome Organization of Southern Nevada.
The entry fee is $150 for individuals and $600 for foursomes and includes range balls, 18 holes, a cart, refreshments on the course, a player's bag, a polo shirt, one raffle ticket and the awards dinner. Mulligans are $10 each, and string is $10 per foot. Prizes include trophies, golf packages and dinner. The awards dinner will immediately follow the tournament and will include a raffle. Raffle tickets are $5 each or six for $20.
For more information, visit dsosn.org or call 648-1990.
HENRY PRENDES CHARITY GOLF CLASSIC SET FOR SATURDAY
The sixth annual Henry Prendes Charity Golf Classic is scheduled for 8 a.m. Saturday at Palm Valley Golf Course, 9201 Del Webb Blvd., to benefit the Henry's Place Foundation.
The foundation is a nonprofit group that was formed in 2006 to honor fallen Las Vegas Metropolitan Police Department Sgt. Henry Prendes. Proceeds from the tournament will be used to help support the county's approval process and obtain necessary permits needed for development of property in Cedar City, Utah, into the Henry's Place camp facility for underprivileged youths in the Las Vegas Valley.
The cost is $125 for individuals and $400 for foursomes, with a portion of the registration fees tax-deductible. The tournament is open to all ages.
To register and for more information, visit henrysplace.org or call 296-5078.
NV ENERGY ANNOUNCES INCENTIVES FOR SOLAR HOT WATER PROGRAM
A limited number of increased incentives are available for NV Energy's solar hot water incentive program. The newly revamped program will offer incentives to residential customers with electric water heaters who purchase and install a solar hot water system, which can impact their monthly bill significantly.
Eligible customers can receive a one-time installation incentive of $2,250. NV Energy residential customers who own their own home and have an electric water heater qualify for the incentive. Installation must be completed by an eligible program contractor. Reservation notices were issued on a first-come, first-served basis through June 1. If the program is oversubscribed, a lottery selection process will be utilized. For more information, visit nvenergycom and search "renewable incentives."
Customers with gas-fueled water heaters served by Southwest Gas are also eligible for the incentives. For more information, visit swgas.com/efficiency/nv, call 855-743-1603 or email solarwaterheating@swgas.com.
CITY OF LAS VEGAS POOLS OPEN FOR SUMMER SEASON
The city of Las Vegas Recreation Department reminds residents that swimming pools offer open swimming for the summer season for all ages.
In Summerlin, the city operates the Pavilion Center Pool at 101 S. Pavilion Center Drive. Its daily fees are $1 for those 4 to 17, $2 for those 18 to 49 and $1.50 for those 50 or older. The pool is free for children up to 3 years old. All-summer pool passes (valid through Labor Day) are $40 for individuals, $60 for a family of up to eight people and $30 for an adult 50 or older.
Each pool will offer private, semiprivate and small group swimming lessons. Private lessons are $100, semiprivate lessons (for two to three students) are $50, and group lessons (four or more students) are $25 for six 45-minute lessons.
Each pool will also offer novice competitive swimming, diving, synchronized swimming and water polo teams for those 7 to 17 for $25 for the entire summer pool season. Registration for swimming lessons and team participation is open until full.
The pool is open from 6 to 8 a.m. and 4 to 7 p.m. Monday through Friday for adult lap swim and from noon to 4 p.m. and 7 to 9 p.m. for all ages. Saturday and Sunday open swim for all ages is from noon to 6 p.m., Monday through Sept. 3.
For more information, call 229-1488.
POOL MEMBERSHIPS AVAILABLE AT JW MARRIOTT
Las Vegas locals can enjoy the 11,000-square-foot pool at the JW Marriott, 221 N. Rampart Blvd., by purchasing a monthly or seasonal pool membership.
Individual memberships are $100 a month or $300 for the season. Family memberships are $600 a month or $1,800 for the season. There are two family membership packages offered: two adults and up to three children or one adult and up to four children.
Members of the JW Marriott Las Vegas pool will also receive discounted cabana rates, based on availability, and 10 percent off the Waterside Café's menu.
For more information, call 869-7777.
DURANGO HILLS COMMUNITY CENTER YMCA OFFER SUMMER PASS
The city of Las Vegas' Durango Hills Community Center YMCA, 3521 N. Durango Drive, is offering its Sizzlin' Summer Pass for $112 for individuals and $215 for families.
The pass is good for four months from the date of purchase and can be purchased at the YMCA through July 31.
Also, the YMCA is offering summer camps for children 5 to 15 June 11 through Aug. 24. Camp hours are 7 a.m. to 6 p.m. Registration is open for traditional and specialty camps. Sibling discounts, special offers and financial assistance are available.
For more information, call 240-9622 or visit lasvegasymca.org.
HARLEM GLOBETROTTERS PLAN SKILL CLINICS AT 24 HOUR FITNESS
Skill clinics with the Harlem Globetrotters comedy basketball team are planned from 8:30 to 11:30 a.m. and 2 to 5 p.m. June 25-27 at 24 Hour Fitness, 2090 Village Center Circle.
Participants 6 to 14 are invited to learn about the importance of staying active and eating healthily, as well as seeing the Globetrotters' basketball skills and tricks.
Clinics are also planned during the same times June 28-29 at the 24 Hour Fitness at 5651 Centennial Center Blvd.
As part of the partnership, the Globetrotters will offer participants a voucher for a complimentary ticket to a 2013 World Tour game. Additionally, 24 Hour Fitness will offer free three-day passes.
The cost is $59. For registration information, visit harlemglobetrotters.com.